Royal Expert Reveals Why Meghan Markle's Future May Be Within Politics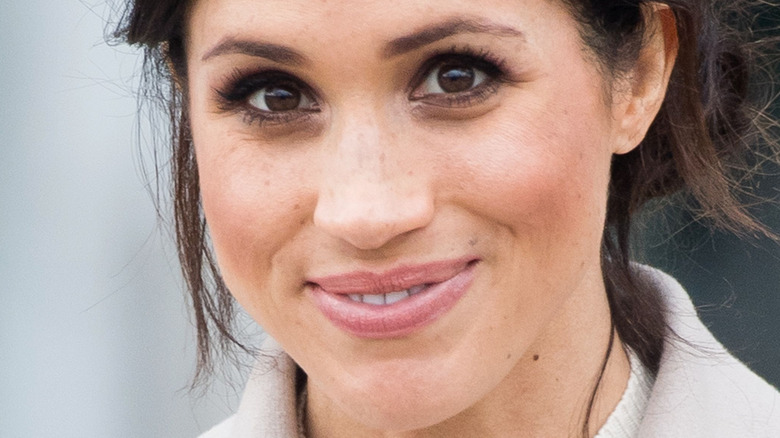 Shutterstock
Meghan Markle and Prince Harry fairly swiftly exited royal life as they knew it in search of a life that was more private and free. The Duke and Duchess of Sussex moved out of the UK in early 2020, and eventually purchased a sprawling mansion in Montecito, a community that is filled with wealthy people, including Oprah Winfrey, according to Insider. From there, the two have been able to make their own decisions for themselves and for their children, and have chosen when to make appearances and when to sit things out. With the ball completely in their court, some wonder what will end up becoming of Meghan and Harry down the road.
As Harry relishes in his new book deal which will see him releasing his first memoir in late 2022, according to Archewell, it seems that there could be more in the life plans coming down the pike. While those plans could entail additional books, another docuseries, or more charity work, at least one royal expert is wondering if it could mean a jump into politics for the duchess. Although she hasn't shown a strong desire to head to Washington, many feel that she is a natural leader and a person who wants to help do things for the greater good — and that could really take her places. Keep reading to find out what a royal expert has to say about Meghan's potential future in politics. 
Meghan Markle could make her way into politics in the coming years, royal expert suggests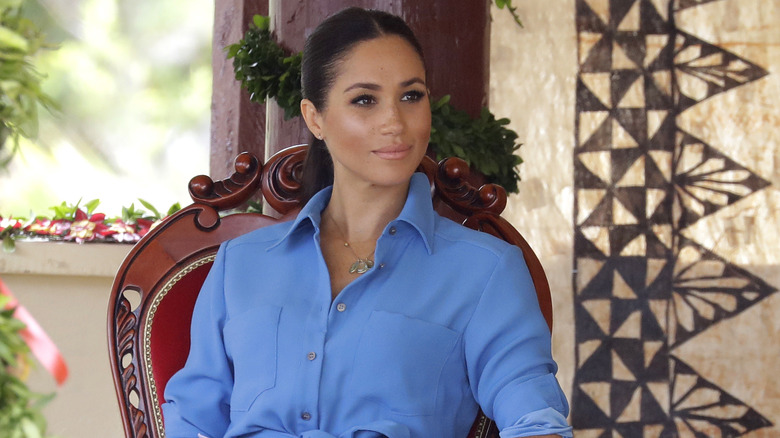 Pool/Getty Images
A break into politics may be in Meghan Markle's distant plans, according to royal expert Tom Bower. In an op-ed for The Sun, Bower questions the moves that the Duke and Duchess will make over the next 40 years. "Just as she seduced the Royal Family, will she tempt California's power brokers to promote her own political ambitions to the Senate and possibly beyond, via her friendship with America's vice-president Kamala Harris and the Obamas?" Bower questions. His take? It's entirely possible. 
"With the support of Democrat godfathers the Clintons and the Obamas, Meghan should have little difficulty getting ­nominated as one of the state's 40 Congressmen sent to Washington," Bower writes in The Sun, adding that Meghan wouldn't likely have any issues "[establishing] her political roots" in just two terms in California. From there, she could go on to bigger and better things — perhaps even running for governor of California, Bower suggests. "Meghan certainly has the guts and self-belief to fight to the top of the greasy pole. The question is whether she has the stamina," he concludes.
Could Meghan Markle run for president?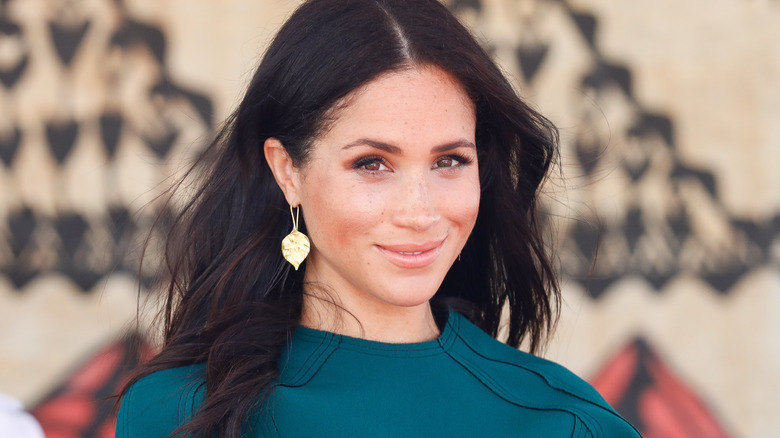 Chris Jackson/Getty Images
Tom Bower certainly isn't the first person to bring up Meghan Markle's potential break into politics. In fact, an unnamed source close to Meghan previously told Vanity Fair that the Duchess of Sussex would consider running for the highest office in the United States. "One of the reasons she was so keen not to give up her American citizenship was so she had the option to go into politics. I think if Meghan and Harry ever gave up their titles she would seriously consider running for president," the source explained in September 2020. Although Meghan hasn't expressed too much interest in becoming Commander-in-Chief, she may already be laying the groundwork. 
Back in March, the Daily Mail reported that Meghan has already been networking with democrats. The report indicates that it's entirely possible that Meghan could become the first female president of the United States, and adds that she has the support of her friends if that's the road she chooses to take. "Meghan's friends have previously encouraged speculation about her political ambitions – describing her rise from modest beginnings as 'the embodiment of the American dream,'" the outlet reports. It sounds like the country is Meghan's oyster.