The Matt Damon Controversy Explained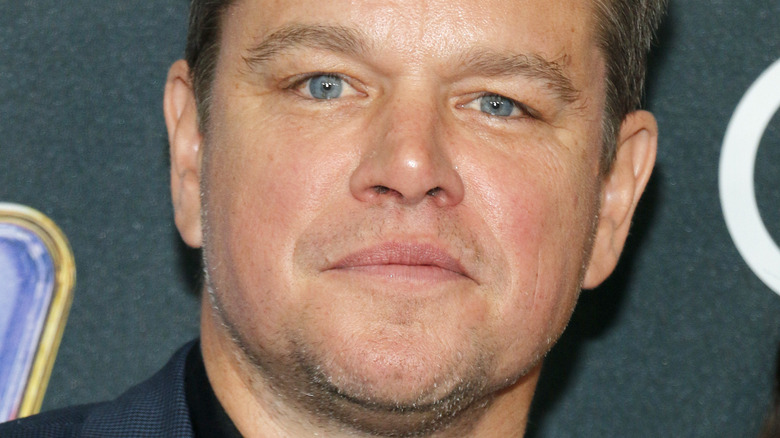 Shutterstock
Matt Damon's name hit the headlines in early August for all the wrong reasons after the Jason Bourne star made a controversial admission during a candid, in-depth interview with The Times. Published on August 1, Damon opened up about a number of topics in the interview, including the changing face of Hollywood and how different watching a movie was for him growing up than it is for young people today.
"The way they watch is different to how we did. How can you watch a movie if you are texting?" he asked while discussing the changing landscape of the movie scene. "As someone who makes these things I can't say I love that. Movies as we know them aren't going to be a thing in our kids' lives. And that makes me sad."
But that wasn't the most controversial topic on the table. Damon was also very candid about other things that have changed in his lifetime, including attitudes towards the terminology that's considered acceptable and unacceptable — which landed him in some very hot water. Read on for everything you need to know about the latest controversy to hit the father of three.
Matt Damon admitted to continuing to use an offensive slur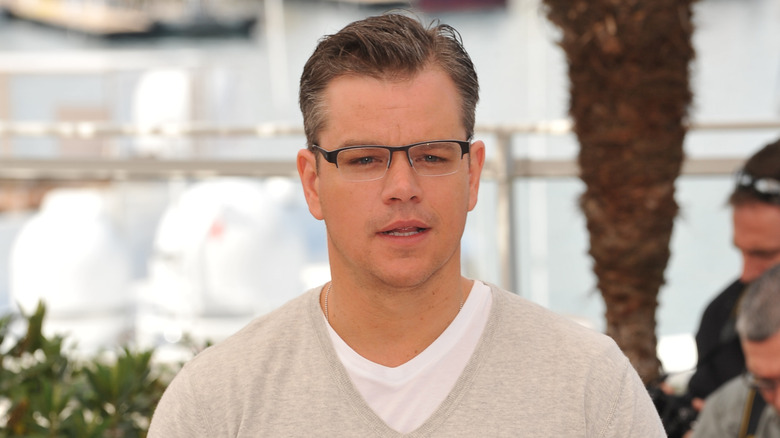 Shutterstock
Matt Damon opened up about how his children helped him to learn the power of his words after confessing to The Times that he continued to use what the outlet called "the most taboo term for gay people" until only a mere few months before the interview took place.
"The word that my daughter calls the 'f-slur for a homosexual' was commonly used when I was a kid, with a different application," he claimed, sharing how he made what he described as a "joke" using the term during a family dinner which resulted in Damon getting a firm education by one of his daughters. He didn't confirm which of his three daughters he shares with his wife, Luciana Barroso, he was referring to, but admitted that she was so offended by his use of the term that she actually "left the table."
He said he replied to her offense by pointing out it was "a joke" that he said in his 2003 movie, "Stuck on You," as he shared that his daughter "went to her room and wrote a very long, beautiful treatise on how that word is dangerous." As a result, Damon said he'd made the decision to stop using the term and "understood" why he should no longer say it.
But it's safe to say that Damon's confession he used the derogatory term as recently as 2021 understandably didn't go down well.
Matt Damon was slammed for his controversial slur confession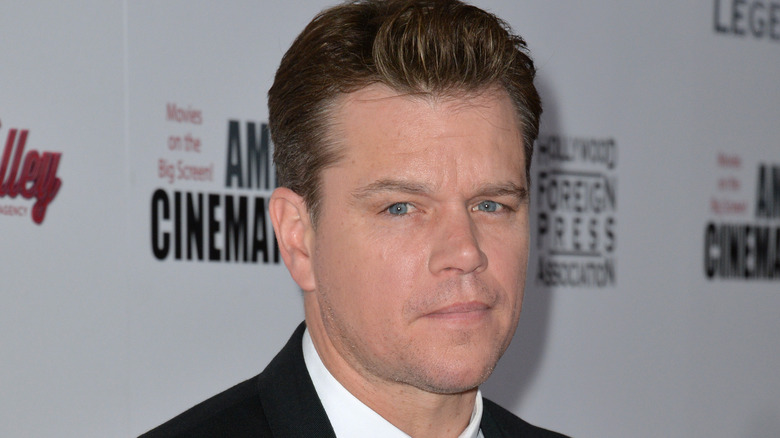 Shutterstock
Plenty of people took to social media to call out Matt Damon over his homophobic slur confession, including a number of members of the LGBTQ+ community. Comedian and actor Travon Free tweeted a screenshot of an article and wrote, "So Matt Damon just figured out 'months ago', by way of a 'treatise' from a child, that he's not supposed to say the word f*****t. Months ago. Months ago."
Actor and TV host Billy Eichner added, "I want to know what word Matt Damon has replaced f****t with." Activist and writer Charlotte Clymer also shared her two cents, writing, "This news bit about Matt Damon only recently deciding to stop saying ['f****t'] after his daughter wrote him a 'treatise' on it just makes me sad. Geez."
Another Twitter user commented, "I was also born in 1970 and I take no responsibility for Matt Damon who learned from his daughter(!) just MONTHS ago not to use [f****t] in his jokes." They added, "I'm just sorry you all have to be exposed to his stupidity."
Damon doesn't yet appear to have publicly spoken out regarding the backlash.