The Truth About The Weeknd's History With Drugs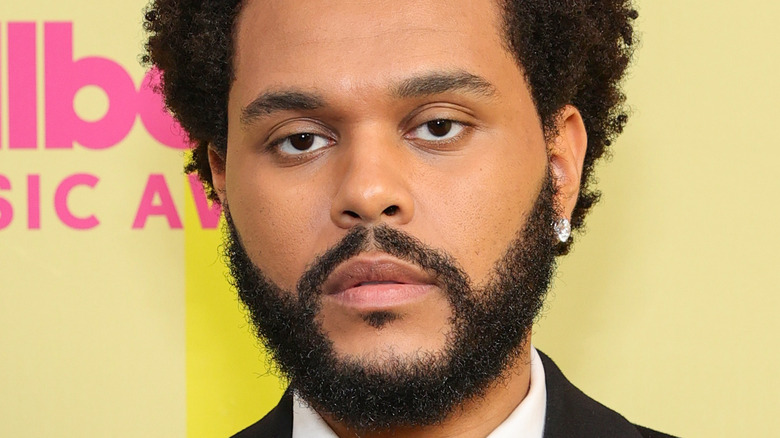 Rich Fury/Getty Images
The Weeknd has never been shy about his complicated past. In the rare interviews he chooses to give, the Grammy winner has spoken openly about his troubled childhood and his decision to begin experimenting with drugs in his teen years.
Born Abel Makkonen Tesfaye in Ontario, the Weeknd grew up in a tiny apartment he shared with his mother and grandmother. His childhood was difficult, with his mother often working long jobs and odd hours, leaving The Weeknd alone to entertain himself. Eventually, he discovered his musical talent and began to more seriously pursue it as a career in his teens, per E! News. It was in those complicated and hormone-addled years that the soon-to-be pop star began experimenting with drugs. When speaking to The New York Times in 2015, he described his late teens as a scene from the movie "Kids", in which he and his friends would routinely use MDMA, Xanax, cocaine, mushrooms, and ketamine.
Then he got famous, and access to illegal substances became even easier. It's been years since The Weeknd made it big, so is he still using as heavily as he once was? Let's find out.
The Weeknd is at a turning point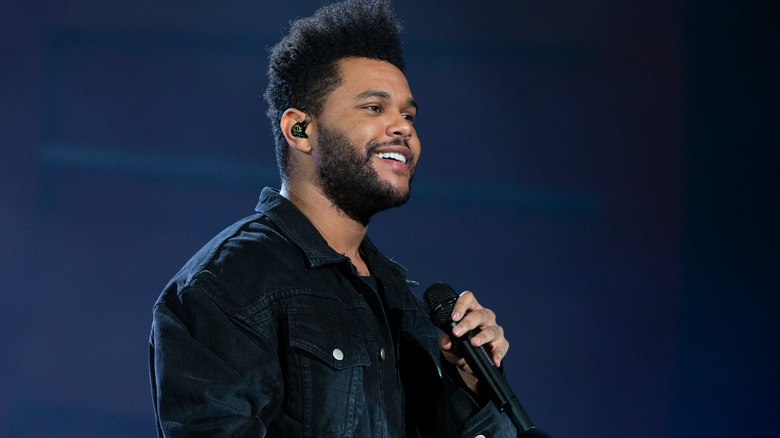 Shutterstock
After finding himself on the fast path to success, the Weeknd is ready to calm down and ease up on his hard-partying ways. "I like sober lite," he explained to GQ in 2021. For those wondering what "sober-lite" is, it's what some (including Demi Lovato) would call "California Sober." It is essentially, abstaining from any hard drugs, with the implication being that the person in question still occasionally uses marijuana or drinks.
"I'm not a heavy drinker, as much as I used to be. The romance of drinking isn't there," he continued. The Weeknd further explained that he turned to drugs to cope during his lowest points, a realization that inspired him to cut back. "It was me thinking that I needed it. And not doing the work to figure out how not to need it," he said. "And I've spent the last few years realizing that and thanking God that I don't need it. Because for a lot of people, it's hard to shake it. But I knew I didn't want it."
Cutting back is always a good decision, but with drugs out of the picture, the Weekend is turning to new sources for inspiration. 
The Weeknd has a new source of inspiration in mind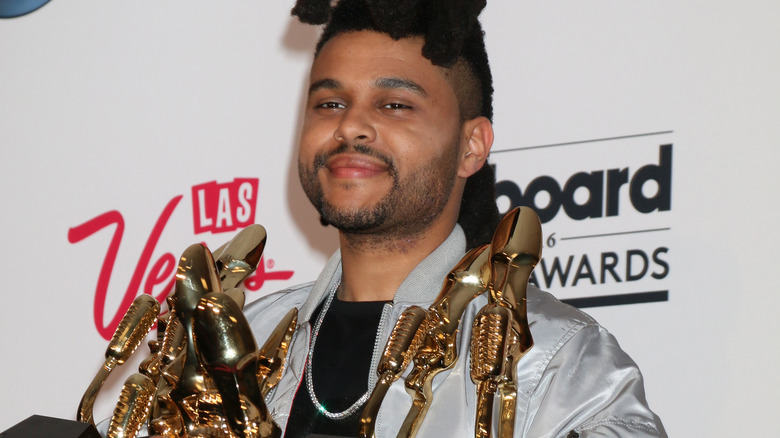 Shutterstock
Like many musicians before him, some of The Weeknd's most famous songs were inspired by his drug use, per Page Six. This is hardly a surprising revelation considering that his catalog includes songs with titles like "High for This" and "Can't Feel My Face." Drugs didn't just inspire his earlier work, much of it was written while under the influence of them. "There were songs on my first record that were seven minutes long, rambling — whatever thoughts I was having when I was under the influence at the time," the pop star said when speaking with the Guardian in 2016. "I can't see myself doing that now."
Though he may no longer have drugs to turn to as a source of inspiration, the Weeknd has a plan when it comes to finding new material. He told GQ that he thought settling down and starting a family would add further depth to his material. "I know I say I don't, but I know I do. I want children," he told the outlet. "I like the trajectory of my career. But also I feel like having children would influence me and inspire me more."
If you or anyone you know is struggling with addiction issues, help is available. Visit the Substance Abuse and Mental Health Services Administration website or contact SAMHSA's National Helpline at 1-800-662-HELP (4357).