How Much Is Reese Witherspoon's Company Really Worth?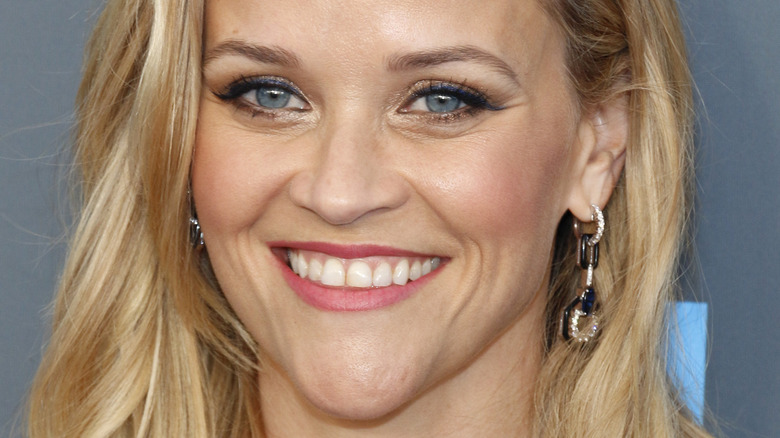 Shutterstock
We may receive a commission on purchases made from links.
Reese Witherspoon is a jane of all trades, and seemingly, a master of all. Witherspoon began her career as a child actor in "Man on the Moon." She went on to star in other teen films like "Cruel Intentions" and "Election" but fully hit her stride when she landed the leading role in the 2001 classic "Legally Blonde." Since then, Witherspoon has cemented her place in the cultural zeitgeist as one of the great actors of our time. The cherry on top being her 2005 Oscar win for the role of June Carter Cash in "Walk the Line."
Witherspoon didn't stop at acting, though. After climbing the Hollywood ladder all the way to the top, she turned her attention to business. Witherspoon has wisely pivoted her southern heritage into a successful business, releasing a bestselling cookbook, and clothing line – Draper James – headquartered in a trendy area of Nashville, Tenn. Witherspoon may have tapped into her southern roots, but that doesn't mean she turned her back on the film industry. As she began to pursue things besides acting, Witherspoon has turned increasingly to producing, successfully helming, and starring in shows such as "Big Little Lies," and "The Morning Show."
Witherspoon made her most recent boss move in August when she sold her production company, Hello Sunshine, for a jaw-dropping amount. Here's the deal.
Reese Witherspoon closed a big deal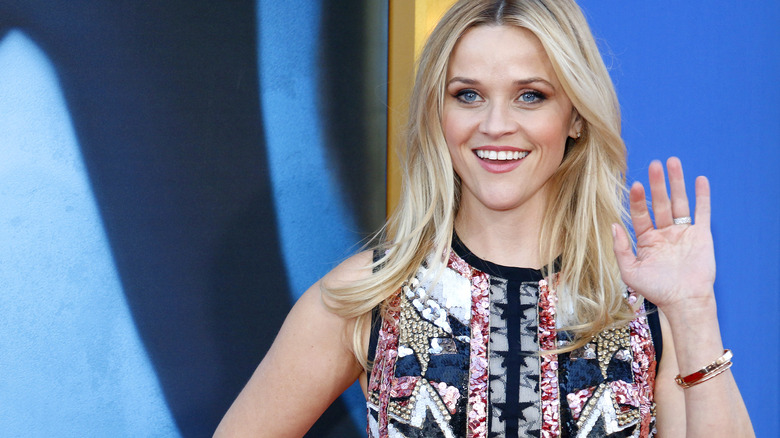 Shutterstock
Reese Witherspoon made headlines yet again for the sale of her production company, Hello Sunshine. Witherspoon founded Hello Sunshine in 2016, intending to produce more stories about women and by women. She successfully achieved her goal, releasing such hits as "Big Little Lies" and "Little Fires Everywhere."
Just five short years later, Witherspoon was able to sell the company for a staggering amount. In August, Witherspoon, along with her husband Jim Toth and company investors such as AT&T, closed a deal to sell Hello Sunshine to Tom Staggs and Kevin Mayer, backed by an equity company, Blackstone, for $900 million, per Hollywood Reporter. Witherspoon isn't ready to say goodbye just yet, though. She will reportedly retain control of the company and remain a major equity holder, in addition to being offered a spot on the newly formed board. Hoo boy! 
"Today marks a tremendous moment for Hello Sunshine. I started this company to change the way all women are seen in media. Over the past few years, we have watched our mission thrive through books, TV, film, and social platforms," Witherspoon said in a statement, per People. "Today, we're taking a huge step forward by partnering with Blackstone, which will enable us to tell even more entertaining, impactful and illuminating stories about women's lives globally. I couldn't be more excited about what this means for our future."
How much is Reese Witherspoon worth?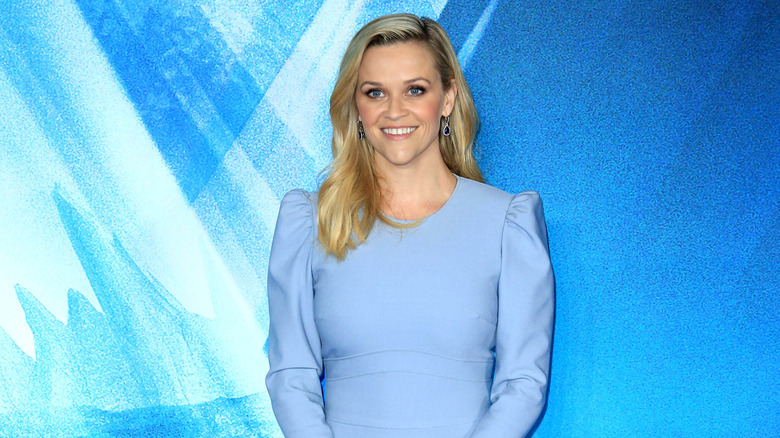 Shutterstock
The $900 million sale of Reese Witherspoon's production company, Hello Sunshine, has only added to her impressive net worth. But, exactly how much is she worth? Let's break it down.
As we mentioned above, Witherspoon began acting professionally in her early teens, meaning she was bringing home paychecks well before the rest of us could even drive. Her first significant role, 1999's "Cruel Intentions," earned her $250,000, which she was able to double in two years later in "Legally Blond." The success of "Legally Blonde" enabled Witherspoon to start bringing home the big bucks. Two years later, she landed the lead role in "Sweet Home Alabama" for more than $12 million, per Celebrity Net Worth.
Take her reported $250 million worth of film earnings and add on her $1.25 million-per-episode Apple TV salary, her earnings as a producer, and the sales from her clothing line and cookbook, and you're looking at a staggering amount of personal wealth. All in all, Witherspoon is estimated to be worth around $300 million (via Celebrity Net Worth). While there's no saying exactly how much she earned from the $900 million sale of Hello Sunshine, it's a safe bet that her net worth is about to go way up.