The Reese Witherspoon Movie 47% Of People Agree Is Their Favorite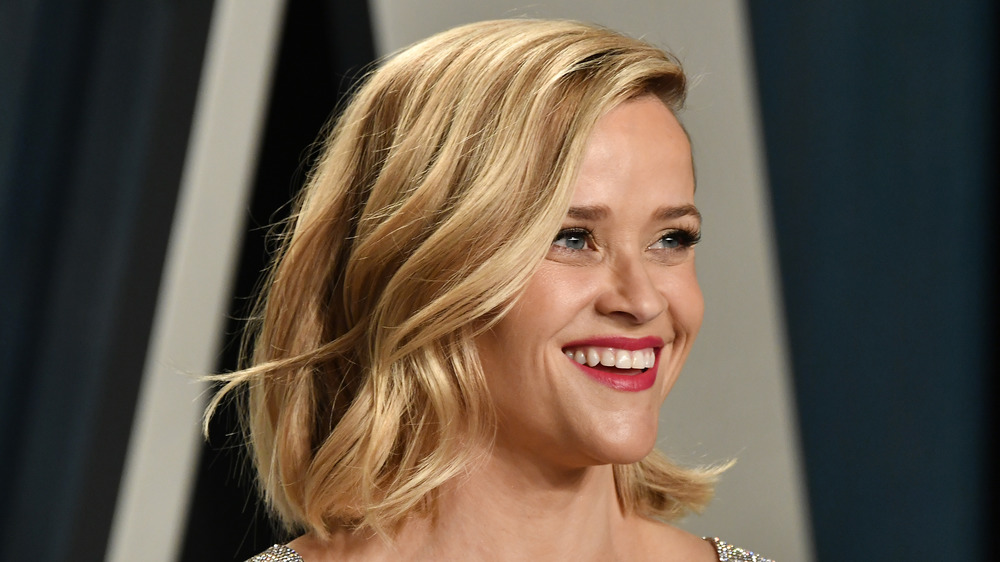 Frazer Harrison/Getty Images
Reese Witherspoon has no shortage of iconic movies — from Cruel Intentions and Walk the Line to Pleasantville and Sweet Home Alabama, just to name a few. But there's one Witherspoon movie fans especially love, and it involves a certain plucky Harvard Law student.
In a Nicki Swift poll of 36,000 people, conducted via YouTube, a full 47% listed Legally Blonde as their favorite Reese Witherspoon film. Twenty-five percent of survey respondents, meanwhile, picked Sweet Home Alabama, while 16% of survey respondents favored the actor's role as June Carter Cash in Walk the Line.
"I ticked Legally Blonde, but Freeway and Cruel Intentions are also big contenders!" one fan commented. In addition to Freeway, other fans commented to share their love for Wild, Election, and Just Like Heaven.
And, for all of the Legally Blonde fans out there, there's good news on the horizon. Witherspoon confirmed in 2018 that the third Legally Blonde movie was happening, via an iconic Instagram post that harkened back to Elle Woods' Harvard application video. But from then until mid-2020, there were not many updates about the movie's production. Fortunately, though, there were some major announcements about Legally Blonde 3 in late-2020 — and there's a big-name star attached to write the script.
Mindy Kaling is writing Legally Blonde 3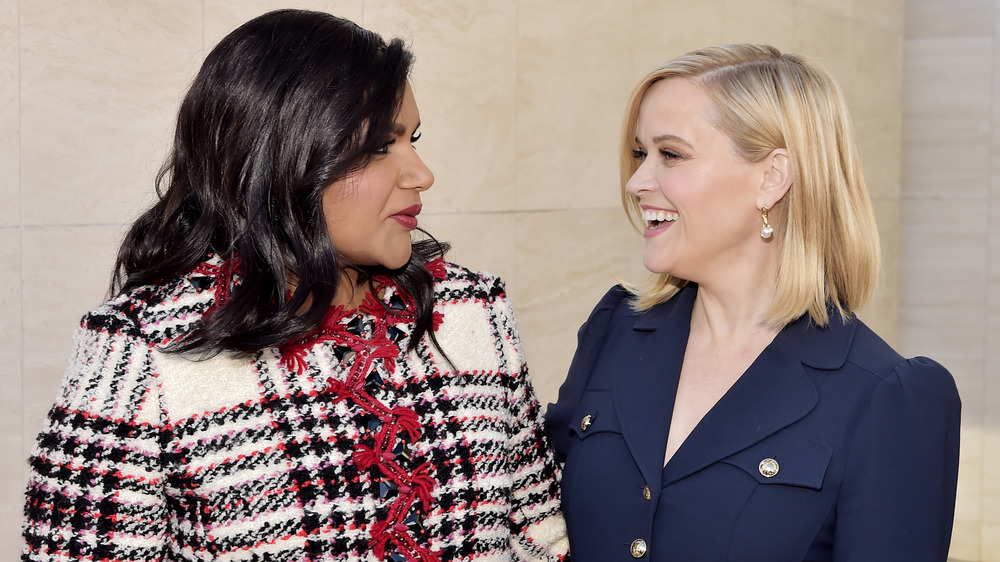 Stefanie Keenan/Getty Images
Mindy Kaling is known for her iconic roles in shows like The Office and The Mindy Project, but she is just as renowned for her behind-the-scenes work. And it's no secret that Kaling is a massive fan of Reese Witherspoon, having co-starred with her in A Wrinkle in Time and making her Mindy Project character decorate for the holiday season with a "Wreath Witherspoon." So it's only natural that Kaling, a rom-com lover who previously adapted Four Weddings and a Funeral for Hulu, would write the second sequel to one of the most beloved comedies out there (even if it's not strictly a rom-com).
"I can't wait to see what people will think of the way we wrote Elle Woods at 40," Kaling told Access Hollywood in January 2021. Elle is sure to be killing it in her legal career, and it's hard to imagine that she's not still married to Luke Wilson's Emmett. Whatever Kaling has in mind for the third movie, it's sure to be one to remember and one that fans will surely love just as much as they do the original film.