The Justin Timberlake Music Video You Didn't Know Kevin Federline Was In
Shutterstock
Before Kevin Federline became famous as Britney Spears ex-husband, the dancer worked for Spears' famous ex Justin Timberlake, appearing in one of the star's most famous music videos. What may seem like a highly talked about Hollywood love triangle between Federline, Spears, and Timberlake, was in reality a bit of misunderstanding and turned into a lasting friendship.
Spears and Timberlake made headlines as the hot young Hollywood couple from 1999 to 2002. During that time, Federline booked a gig dancing backup for the former *NSYNC artist, but little did he know his boss' girlfriend would soon be his wife.
"In the beginning when [Britney and I] first got together, it was awkward and I felt bad – I felt like maybe I should have called [Justin] and talked to him," Federline admitted to Us Weekly in 2015, almost a full decade after Federline and Spears divorced. The dancer told the outlet he couldn't reach Timberlake because he "didn't have his number" but over the years they became "cool."
Federline continued, "My best friend is his choreographer so we have mutual friends, and I mean, we've gone out golfing, we've hung out. You get older, you grow up, and you realize that was just a time in your life. S**t happens."
Although Timberlake and Federline found peace again, the two's relationship first began on set — find out which of Timberlake's videos Federline had a role in.
Justin Timberlake's music video was shot at a 7-Eleven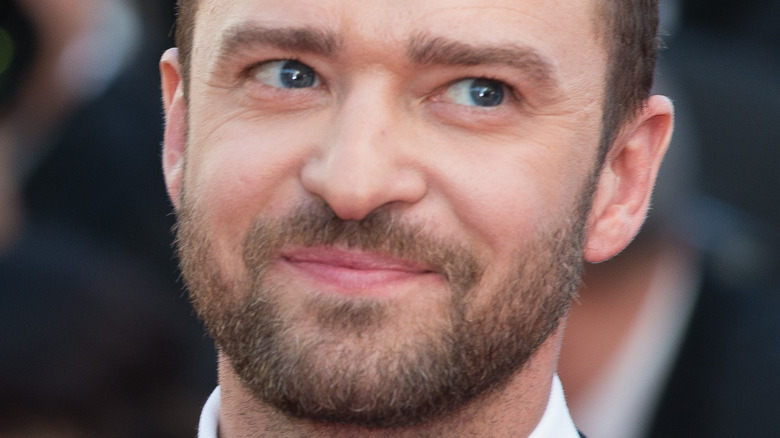 Shutterstock
Working as a backup dancer, Kevin Federline first appeared in a Justin Timberalake music video in 2002 for the artist's single "Like I Love You," according to E! Online. The song was the lead single off of Timberlake's first solo album "Justified," and hit No. 11 on the Billboard Hot 100.
The music video for the single was shot in Virginia Beach, Virginia, at a 7-Eleven, according to Genius. The city is the hometown of Pharrell Williams, who at the time produced the record while working with The Neptunes. In the video, Timberlake pursues a girl with, of course, his boy band-esque dance moves. Lyrics to the single could allude to his relationship (or end of relationship) at the time with pop star Britney Spears, with Timberlake singing, "ain't nobody love you like I love you/you're a good girl and that's what makes me trust ya."
After working for Justin Timberlake, Kevin Federline started working for Britney Spears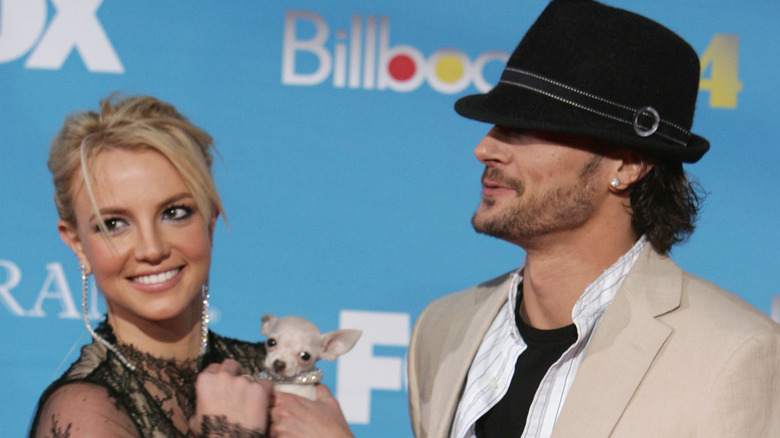 Frazer Harrison/Getty Images
Justin Timberlake may have been crooning about love in "Like I Love You," but his backup dancer Kevin Federline was the one who got the girl (though admittedly after Timberlake and Britney Spears had already split). Federline first met Spears after the dancer moved from working backup for Timberlake to working backup for Spears, according to People. "I met her at a club in Hollywood, Joseph's. Our eyes met and that was it," Federline said in 2008 of his 2004 meet-up with the pop star. "We just hit it off right away. I was madly in love with her."
Federline continued, "Everything just seemed so right. I didn't see it as too fast or too slow. Just because she's this huge star, I didn't care about that. I don't look at her as 'Britney Spears.' I look at her as somebody that I fell in love with.
Spears and Federline wed just a few months later but eventually divorced in 2007. The two share two sons, Sean Preston and Jayden James.