The Real Reason The Gayle King Show Got Canceled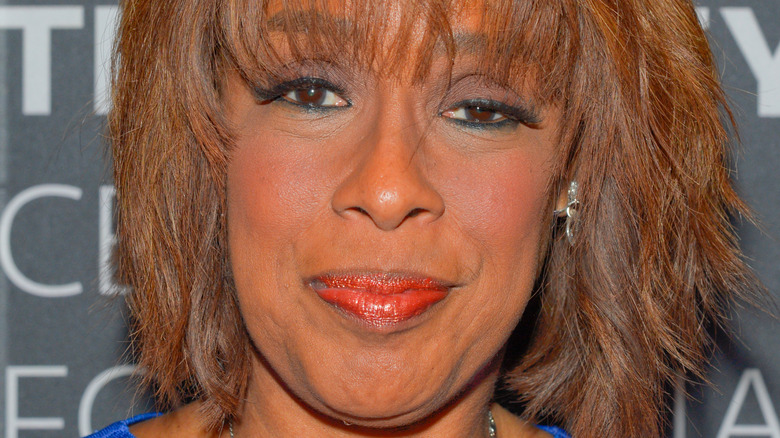 Shutterstock
Gayle King might be one of the most prominent names in broadcast journalism today, but before she became a household name she struggled to find her niche — and her audience — for many years. Before joining "CBS This Morning" in 2012, she was better known as Oprah Winfrey's best friend. In fact, she almost seemed to be Winfrey's right hand for many years, and especially during the peak of her career with "The Oprah Winfrey Show."
Winfrey once said in a video for Oprah Daily that even though they were in very two different places in their careers, she could always count on King to be there for her, during the good times and the bad. Speaking about their friendship, she put it this way: "I have to say that one of the reasons that we've remained friends is the same thing I tell people, which is surround yourself with somebody that is as happy for your happiness as you are for your happiness. And over the years, Gayle has always has always been happier for my happiness."
But as far as King and her happiness, it took her a long time to find it. Even though she has been a television news vet for years, her first attempt at headlining her own show turned out to be a disaster. Keep reading below to find out why.
Gayle King's very rocky television start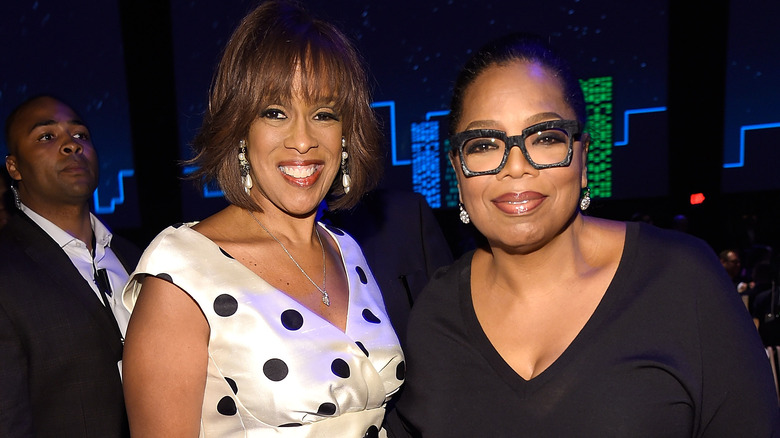 Kevin Mazur/Getty Images
During the 1980s and the 1990s, "The Oprah Winfrey Show" was one of the highest-rated talk shows, thanks to all of the inspirational stories from celebrities and regular people and interviews with self-help advisers. A lot of people shared their most intimate secrets while sitting on Oprah Winfrey's couch, which is one of the reasons the show was such a phenomenal hit.
Unfortunately for Gayle King, she struggled to find any success in her own one-hour time slot. "The Gayle King Show" was canceled after just one year. Back in 1998, CBS' Eyemark Entertainment decided to cut its losses by pulling the plug on the show. And while the "Gayle King" show never reached the same kind of success that "The Oprah Winfrey Show" did at the time, King herself might not have been the reason the show was axed.
According to Variety, while the show did bring in dismal ratings, CBS at the time was hoping that "Martha Stewart Living," which aired right before King's gabfest, would act as a springboard for "The Gayle King Show." The "Martha"/"Gayle" combo simply didn't attract an audience, with a lot of people believing that the low ratings for "Martha Stewart Living" might have been the reason no one bothered to tune in for King's talk show.
Gayle King found her groove today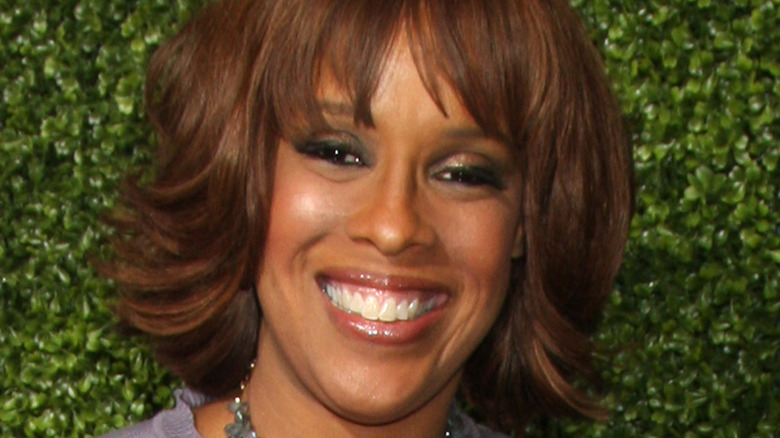 Shutterstock
Fast-forward to the present and Gayle King no longer has to worry about the ratings race, as she reportedly cashes in more than $11 million a year with CBS as one of the biggest names and faces of the network, according to Celebrity Net Worth. It might have taken her several years to get there, but King now has a semi-permanent seat at the anchor round table.
Along with her success at "CBS This Morning," King can consider herself to be one of the luckiest women in the world, as there aren't many people who have life-long friendships that are as strong as hers and Oprah Winfrey's, despite all of the obstacles they faced. No amount of ratings or even Martha Stewart herself can change that.
In 2006, Winfrey told O, The Oprah Magazine, "Our friendship is better than a marriage or a sexual relationship. You know, there's no such thing as unconditional love in a marriage as far as I'm concerned, 'cause let me tell you, there are some conditions. But in this friendship, there isn't an expectation because there isn't a model for something like this. There isn't a label, there isn't a definition of what this is supposed to be. It can be all that it can be, and it's extraordinary."