What We Know About Kathy Griffin's Health After Her Lung Cancer Surgery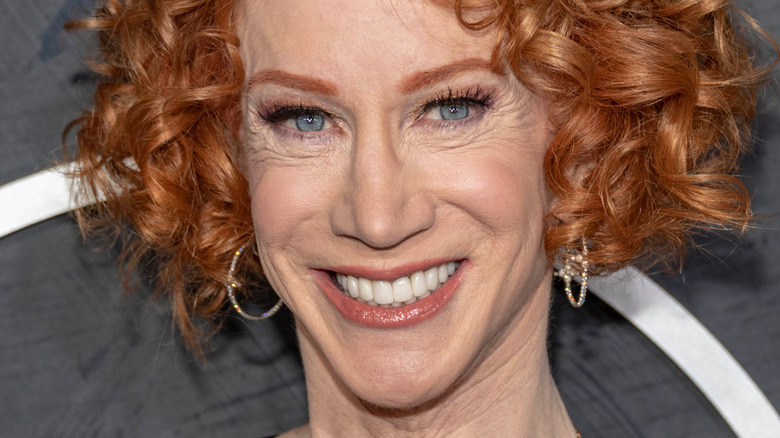 Shutterstock
Kathy Griffin shocked fans when she announced her lung cancer diagnosis on August 2, but updates have arrived. 
Griffin took to Twitter to announce the news and wrote, "Yes, I have lung cancer even though I've never smoked! The doctors are very optimistic as it is stage one and contained in my left lung." She noted that she wasn't expecting chemotherapy or radiation to follow and should be able to breathe normally, adding that she should be "up and running around as usual in a month or less."
The comedian also hinted at the Donald Trump scandal that almost ruined her career, writing, "It's been a helluva 4 years, trying to get back to work, making you guys laugh and entertaining you, but I'm gonna be just fine. She also urged her fans to stay up-to-date on their doctor's appointments, as they could "save your life." Now that Griffin had the surgery, how is she really feeling? Keep reading for more details.
Kathy Griffin thanked fans for their support after surgery 'went well'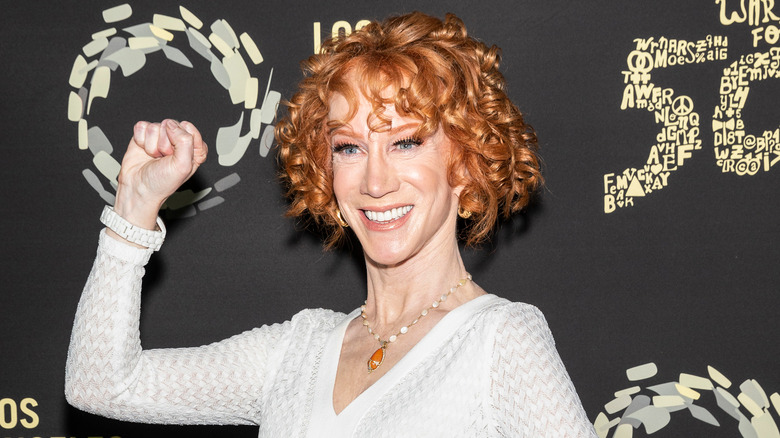 Shutterstock
Kathy Griffin underwent surgery to "partially remove one of her lungs," according to Page Six. The comedian shared the good news on Twitter, as she penned, "Wow! I'm so grateful for all the love you guys are sending me. My cancer surgery went well yesterday. Phew." She also hinted at her past pill addiction and suicide attempts as she continued, "I was very nervous about opening up on @Nightline re my suicidal ideations and my prescription pill addiction. This keychain means the world to me. One day at a time," she concluded, a photo of her sobriety keychain seemingly attached. 
Griffin opened up in an August 2 interview with ABC News' "Nightline" and got candid about her past: "I had become very severely addicted to prescription pills," she said. "I am in recovery, but I am a drug addict." Griffin has been sober for over a year, but hasn't forgotten about her career. "I will always get the most pleasure in the world from making people laugh," she added. We're glad to see Griffin is on the mend.
If you or anyone you know is struggling with addiction issues, help is available. Visit the Substance Abuse and Mental Health Services Administration website or contact SAMHSA's National Helpline at 1-800-662-HELP (4357).
If you or anyone you know is having suicidal thoughts, please call the National Suicide Prevention Lifeline​ at​ 1-800-273-TALK (8255)​.