What We Know About Kathy Griffin's Cancer Diagnosis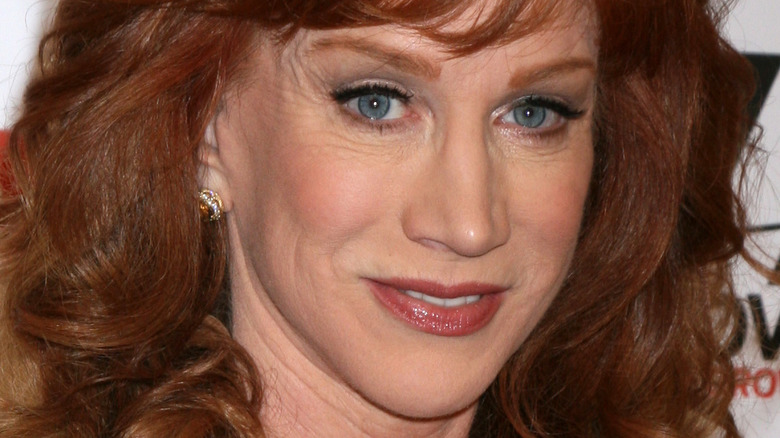 Shutterstock
Kathy Griffin is having surgery to remove half of her lung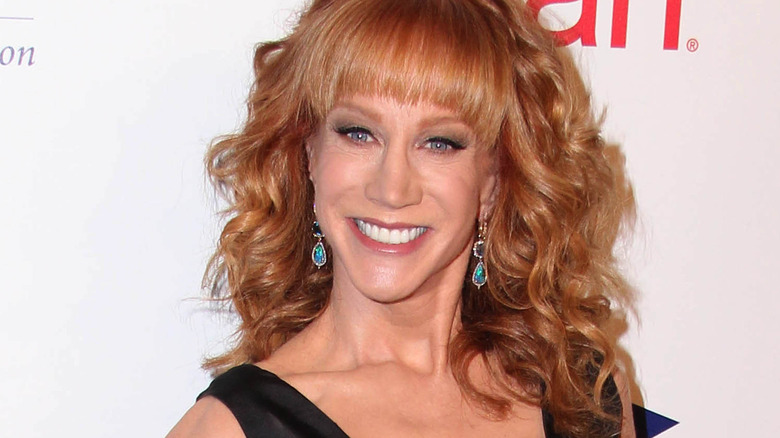 Shutterstock
Kathy Griffin shared the news that she has lung cancer, confirming her diagnosis in a post shared to her Twitter account on August 2. She explained that she'd "never smoked" but was "about to go into surgery to have half of [her] left lung removed."
As for how serious Griffin's cancer is, she told fans it was stage one and "contained to [her] left lung," with doctors being "very optimistic" about her chances of recovery. She shared that she should "hopefully" not have to undergo chemotherapy or radiation and is expected to be able to breathe normally, while noting being fully vaccinated against COVID-19 made her diagnosis a little less "serious." The "Hollywood Squares" regular added she "should be up and running around as usual in a month or less."
Griffin also referenced the difficult few years she experienced in the wake of the Donald Trump scandal, calling it "a helluva 4 years, trying to get back to work, making you guys laugh and entertaining you" but assured her followers she was "gonna be just fine."
Griffin is expected to open up more about her cancer diagnosis on "Nightline." In a sneak peek at the August 2 episode, the comedian explained she was not in "denial" about her health issues but shared she had definitely been "in shock."
We're wishing Kathy Griffin a speedy recovery.