Barack Obama's Latest Move Is Turning Heads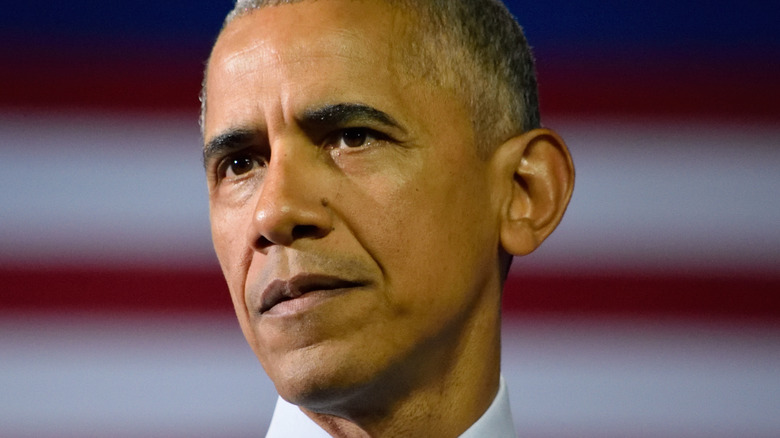 Shutterstock
Only two days after former President Barack Obama found himself under intense scrutiny — he was reportedly planning a large birthday celebration amid the COVID-19 pandemic — it now seems like he has changed course.
As per CNN, Obama's 60th birthday celebration was set to take place on Martha's Vineyard, and it originally included a guest list of up to 400 guests and 200 hired staff. But by all appearances, the former president has seemingly taken in the criticism levied against him by internet denizens and Piers Morgan, who wrote a scathing op-ed about the situation for the Daily Mail.
As CNN reported on August 4, Obama's spokesperson has addressed the situation, and it looks like he's employed a number of safety measures in order to take the ongoing coronavirus pandemic — and the delta variant, in particular — into consideration. So what's the scoop about Obama's updated plans in light of this new assessment about COVID-19? Keep on scrolling to find out.
Barack Obama is considerably scaling back his birthday celebration with the delta variant surging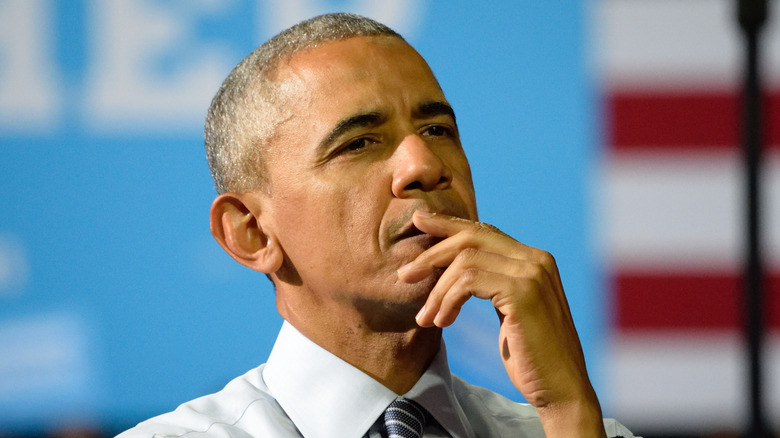 Shutterstock
As CNN noted on August 4, Barack Obama apparently took criticisms in stride, and rather than continuing with the celebration as planned, he made serious cutbacks in order to protect and curb the spread of the COVID-19 delta variant. 
In an official statement Obama spokesperson Hannah Hankins relayed to CNN, the original large-scale party planned was, rather than Piers Morgan's adjudication of carelessness in his op-ed for the Daily Mail, within adherence to CDC guidelines before the delta variant came in to play. "This outdoor event was planned months ago in accordance with all public health guidelines and with [COVID] safeguards in place," Hankins noted. "Due to the new spread of the delta variant over the past week, the President and Mrs. Obama have decided to significantly scale back the event to include only family and close friends." 
Obama's office wasn't the only one to address the changed plans for the party. Jen Psaki, the current White House press secretary for President Joe Biden, said that Obama "has been a huge advocate of individuals getting vaccinated," and also noted that the current CDC cautions are mostly for areas with a higher virus rate than the area in which Martha's Vineyard is located. "This event ... is outdoors, and in a moderate zone," Psaki added.