Has Tom Cruise Ever Had Plastic Surgery?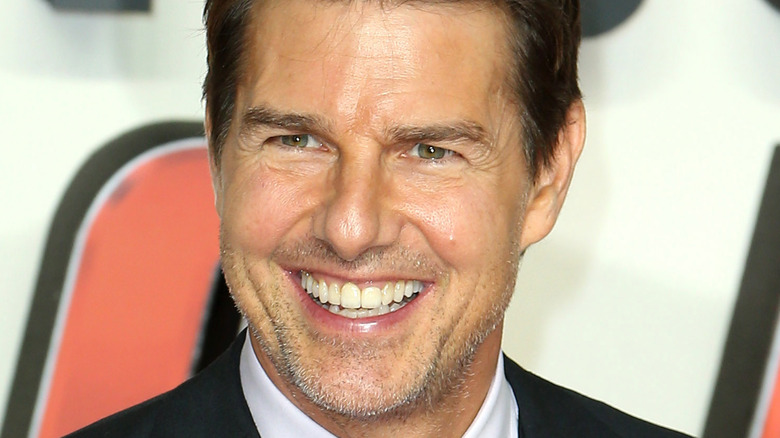 Shutterstock
Tom Cruise undoubtedly has one of the most recognizable faces in the world. The Hollywood heartthrob is one of the highest-grossing movie stars of all time, according to Statista, having starred in some of the world's most popular movies — "Risky Business," "Top Gun," and "Mission Impossible" to name a few. Even other famous actors are impressed to be in the same room as Cruise, with Nicole Kidman admitting to People that her "jaw dropped" the first time she saw him.
Yet despite his meteoric rise to fame, Cruise never attended acting classes or film school and was only 19 when he was signed by a top Hollywood agency, according to The Hollywood Reporter. Paula Wagner, his agent at the time, revealed that what he lacked in experience, he made up for with charm. And, of course, his good looks, which earned him the title of People's "Sexiest Man Alive" in 1990.
Of course, he was only 28 at the time, but it seems that as he's aged, he's continued to turn heads. Even Ukrainian President Volodymyr Zelenskiy couldn't help but gush, "you're good looking! Like in a movie," when he met Cruise in 2019, to which Cruise laughed and replied, "it pays the rent," according to ABC News.
He's aging so well, in fact, that it's led some fans and even cosmetic surgeons to wonder if Cruise has ever had plastic surgery. Read on to find out what the consensus is.
There's been speculation that Tom Cruise looks too good to be true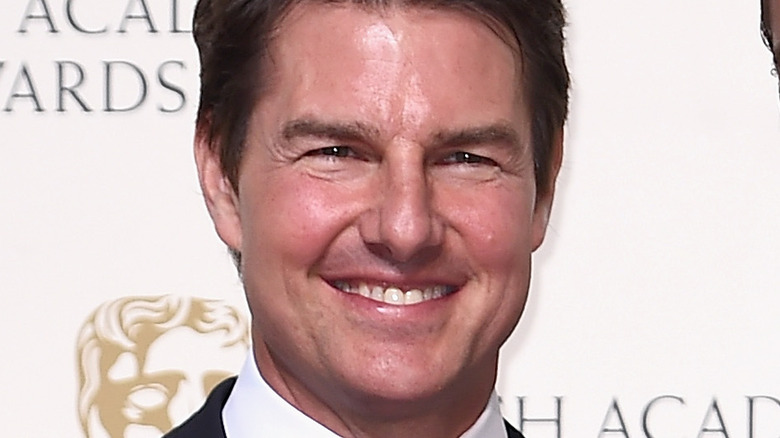 Ian Gavan/Getty Images
Rumors that Tom Cruise has had plastic surgery were rife in 2016, when he appeared on the red carpet at the BAFTA Film Awards in London with a complexion that Twitter described as "stretched," "exfoliated," and "pinched," according to Us Weekly. At the time, one user commented, "Looks like Tom Cruise has just been on a Mission Impossible type mission to steal all the world's botox supply for his face." Another added, "You know when you pump up your bike tires and you unintentionally overinflate them? Tom Cruise's face tonight."
In an interview with Shape, celebrity plastic surgeon Dr. Anthony Youn listed the "Mission: Impossible 7" star as one of "Hollywood's 10 most frozen faces," speculating that "a good plastic surgeon and plenty of Botox keeps his forehead frozen in time! Is looking like you're 30 at the age of 50 a Mission Impossible? Not for Tom Cruise!"
Co-stars have spilled the tea about Tom Cruise's plastic surgery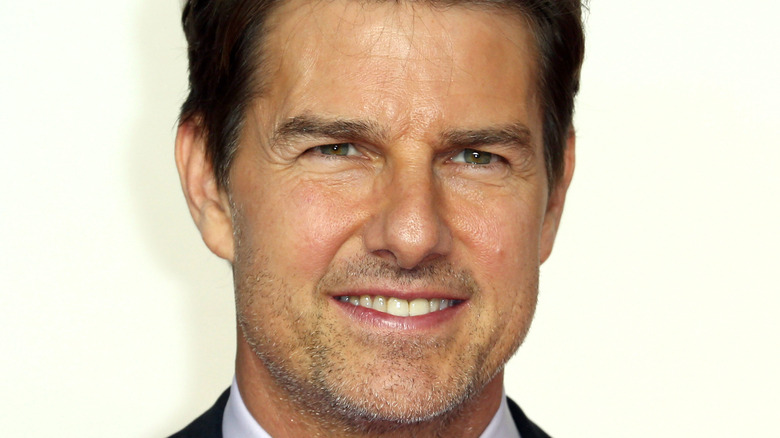 Shutterstock
Cuba Gooding, Jr., who co-starred with Tom Cruise in "Jerry Maguire," told "Watch What Happens Live" during a "Spill the Tea" segment that Cruise has "absolutely" had work done on his face. "I don't know what he's had done, but I surprised him at his house one day, and he had all these little red dots over his face." When asked if the red dots were possibly the result of injections, Gooding responded "I don't know. That's his own business."
In an interview with Playboy (via Fox News), however, Cruise denied ever having cosmetic surgery, saying, "I haven't, and I never would." He hasn't commented much more on the rumors because he's found that refuting them doesn't make a big difference. "I hear it, I read it, I get it. But life is not a matter of trying to prove anything to anybody," he said.
However, The Hollywood Reporter revealed that Cruise had "meetings" with the renowned plastic surgeon Ivo Pitanguy while in Brazil in 2011. It wasn't the first time the two had been together. In 2009, he was spotted with Katie Holmes and his daughter, Suri, having lunch with the doctor on his private island. He even invited Pitanguy to the "Knight and Day" premier in Rio.
Of course, befriending a plastic surgeon doesn't necessarily mean that Cruise has had plastic surgery. So it seems the jury is still out on this one.