The Truth About Olivia Rodrigo And Cardi B's Relationship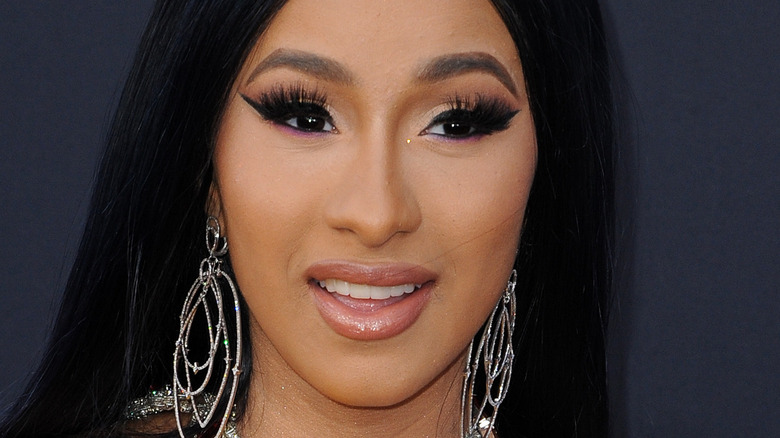 Shutterstock
Hollywood may seem big, but in reality the industry is so small, making the strangest of friendships, like a young Disney actor turned pop singer and a New York rapper, very possible.
The friendship between alternative pop artist Olivia Rodrigo and rapper Cardi B first began when the young Disney actor fangirled over Cardi in an interview with Apple Music.
"I'm so in love with her, I want to marry her," said Rodrigo, the 18-year-old singer who's debut album "Sour" hit No. 1 on the Billboard 200. "I'm obsessed with her. I love 'Invasion of Privacy.'" Rodrigo's career skyrocketed after starring in Disney's "High School Musical: The Musical: The Series" beginning in 2019. Since, the pop star expanded her fanbase beyond Disney with her alternative pop hits "Driver's License" and "Good 4 U."
The artist shared with Zane Lowe the process behind her mainstream music venture, including how Cardi B played a major role in her songwriting. "I feel lucky to be a teenager at the time when Cardi is making music. ... Just even as a songwriter, some of the stuff that she says is just so honest and almost like shockingly honest," Rodrigo said. "That's definitely something that I sort of grapple with in my songwriting."
Cardi B caught wind of Rodrigo's praise, sending love to the young star and prompting Rodrigo to hang a sweet memento of the rapper in her apartment.
Olivia Rodrigo has a framed tweet of Cardi B's in her room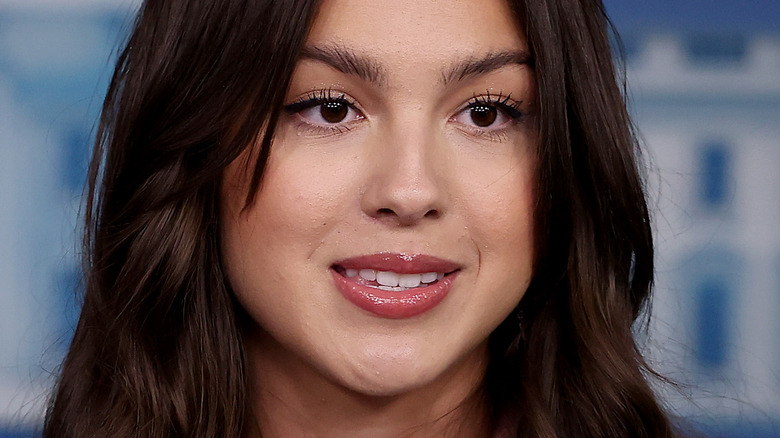 Chip Somodevilla/Getty Images
Speaking with Zane Lowe, artist Olivia Rodrigo revealed the unlikely star that gives her "courage" in her songwriting ... Cardi B.
"I'm making a lot of music right now to put it out, and I listen to it back and I'm terrified sometimes," Rodrigo admitted. "I literally am writing about stuff that I don't tell some of my closest friends, and I'm going to put out for the whole world to scrutinize and talk about." The "Brutal" singer continued, "[Cardi B] gives me courage to sort of say whatever I want to say and be honest in telling my story."
Once the "Money" rapper heard of Rodrigo's fandom, the rapper tweeted out to the Disney star, "This is so sweet .You doing sooo good for your age. Don't let no toxic sh*t get to you and don't let nobody restrict you from your voice."
"I honestly bawled," Rodrigo told GQ of the surprise tweet from her favorite rapper. "I literally saw it and cried...I was like, 'Thanks, Cardi. I'm not going to listen to bulls**t.'" The young pop singer was so touched, she framed the tweet and hung it up as art in her bedroom.