Who Is Mike Richards' Wife?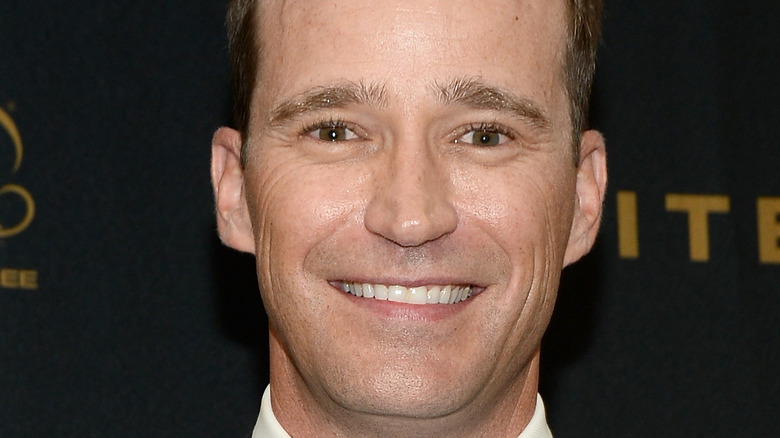 Matt Winkelmeyer/Getty Images
Though "Jeopardy!" will never be the same without longtime host Alex Trebek, it looks like the game show may have found his replacement less than one year after his death. According to a new Variety report, executive producer Mike Richards is rumored to be in talks to host the show permanently. He will have large shoes to fill as Trebek, who died of stage 4 pancreatic cancer at age 80 in November 2020, was the face of "Jeopardy!" for over 30 years.
Trebek was so committed to his role and the show that he continued to film new episodes until the very end of his life. Richards opened up about his last few shows in November, telling Extra, "He had surgery about three weeks ago and I thought, 'He's definitely not gonna be back for these tapings.' And he would get very stern with me. He'd go, 'No, I'll be there.' And — God love him — he was." He added, "In every sense of the word, he peacefully left."
Sony Pictures Television has not confirmed whether Richards will officially take over, but the company told Variety the list of candidates is short. A source shared "there's no certainty that the sides will close a deal," however, Richards does seem like a good choice based on his experience. Scroll ahead to learn more about the potential future "Jeopardy!" host, including everything there is to know about his wife and family.
Mike is married to Stephanie Richards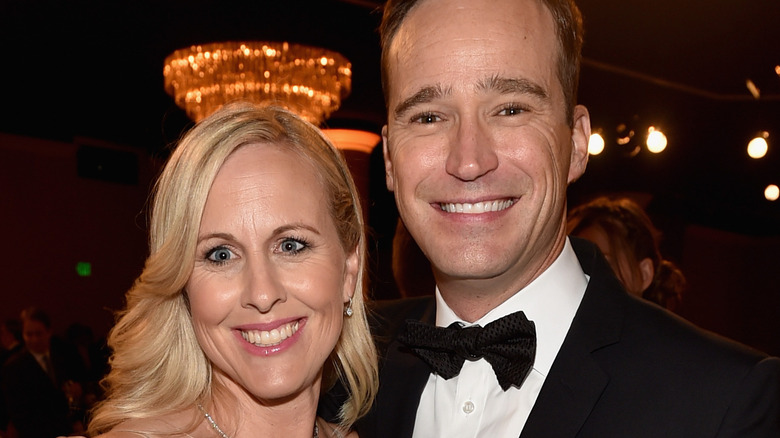 Alberto E. Rodriguez/Getty Images
It's clear that Mike Richards does not like to share intimate details about his personal life. Though his name is synonymous with hit game shows like "The Price Is Right" and "Let's Make a Deal," the executive producer seems to value his privacy. In fact, there isn't a single photo of his wife on his Instagram or Twitter — at least not on any of his public profiles. He is married though, according to HITC, to a woman named Stephanie.
It's unclear when they tied the knot, but the couple did attend the 41st Annual Daytime Emmy Awards at the Beverly Hilton Hotel together on June 22, 2014. Getty Images referred to Stephanie as Mike's wife therefore it's assumed they've been married for at least seven years. Unfortunately, other information, like Stephanie's interests or career, are unavailable as she does not appear to have any public social media accounts of her own.
The couple share two sons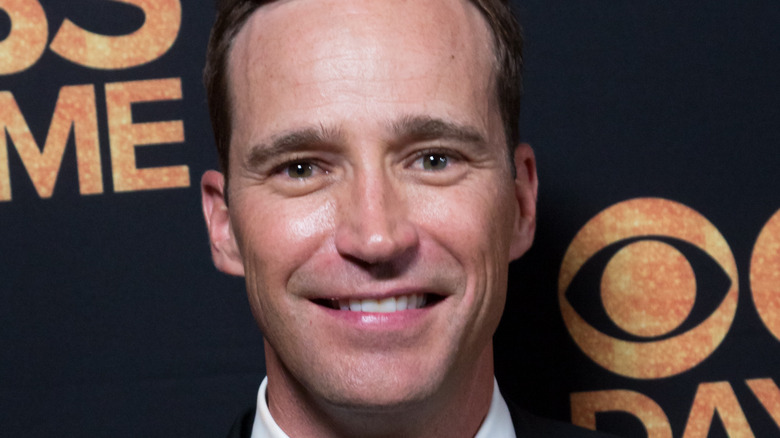 Greg Doherty/Getty Images
According to HITC, Mike and Stephanie Richards share two sons together. The executive producer opened up about his children in an interview with Parade while discussing one of his last conversations with Alex Trebek. "We were talking about the show and he transitioned to talking about the impact of COVID-19," he said. "He wanted to know how not getting to go to school was affecting my children. He genuinely cared about my kids but also all children."
There are no photos of the couple's children via social media, but Richards gave a little insight about what they like to do together. On December 31, 2016, he shared a photo of himself on Instagram of what appears to be their family ranch alongside the caption: "Boots up watching my boys ride at the Richards Ranch." He shared another photo of a young child riding a horse as well and one of him relaxing by a fire pit.
As for whether Richards lets his kids watch the game shows he produces, the answer is yes. "I love watching my kids get one or two right in an episode that directly relates to something they learned in school. It validates their hard work," he told Parade.