What The Bachelorette's Joe Amabile Does For A Living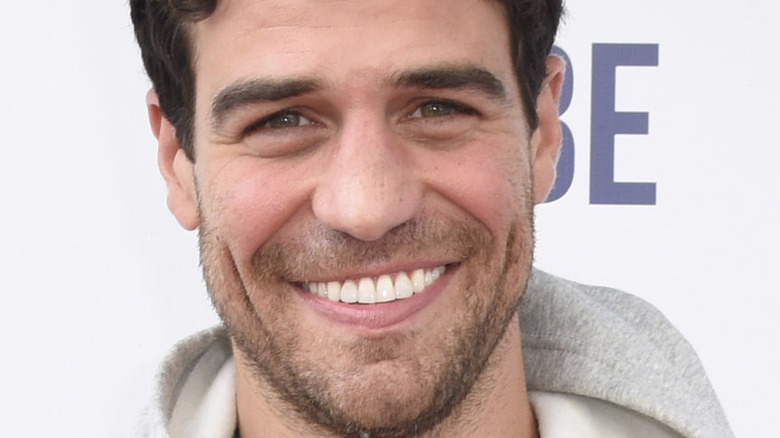 Vivien Killilea/Getty Images
Joe Amabile has been charming fans of Bachelor Nation since he appeared on Becca Kufrin's season of "The Bachelorette" in 2018. Nicknamed "Grocery Store Joe," he was eliminated during the first rose ceremony of Season 14. Despite the fact that sparks did not fly between Becca and Joe, viewers went crazy over him and wanted to see more. A lot has changed for Joe since first appearing on reality television in 2018, and fans might be interested to know his career has shifted over the past few years as well.
The Chicago Tribune detailed that Joe grew up in Melrose Park, a suburb of Chicago, Illinois. He attended the all-boys Holy Cross High School and graduated in 2004. As he told Emme Magazine, after high school, he moved to Chicago and spent five years as a trader at the Chicago Mercantile Exchange. After that, he transitioned into what he considered to be the family business: the produce business. "The business has been in my family since I was born," he shared. While Joe's dad was a police officer, "he had a side job where he would deliver produce to restaurants in Chicago," Joe explained.
So, how did Joe's own career go?
Joe Amabile went from the grocery store to the dance floor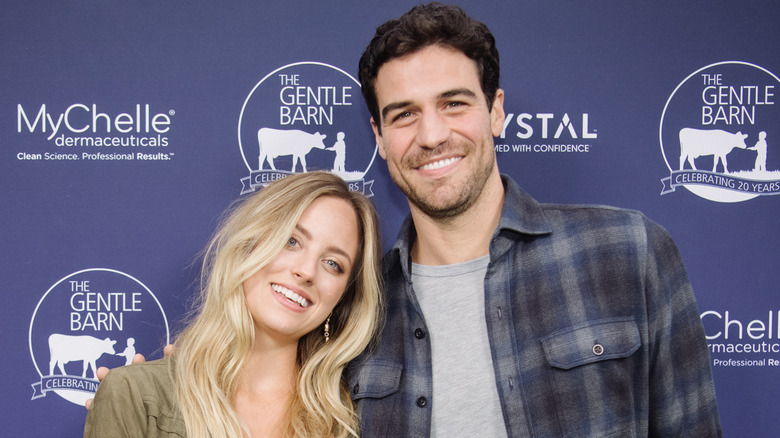 Morgan Lieberman/Getty Images
As he threw himself into the produce business in Chicago, Joe Amabile became a part-owner of the South Side grocery store Eric's Food Center, the Chicago Tribune detailed. In fact, his introductory video for "The Bachelorette" was filmed at Eric's Food Center. By the time Joe had gone from "The Bachelorette" to "Bachelor in Paradise" and "Dancing with the Stars," "Grocery Store Joe" no longer had a grocery store, he revealed on "DWTS." Eric's Food Center had been sold, but Joe said he was still a produce buyer.
Joe relocated to Los Angeles to do "Dancing with the Stars," and he stuck around due to his "Bachelor in Paradise" relationship with Kendall Long. Due to how well he did on "DWTS," however, he likely earned enough to get by and not worry about a traditional job for a while. Variety previously detailed "DWTS" contestants earned $125,000 for the rehearsal period and first two weeks of the competition. Then, they additional money as the season progressed.
In 2010, Gawker detailed contestants earned $10,000 for both Episodes 3 and 4, then $20,000 each of the following two weeks. It went up to $30,000 for another two weeks and $50,000 for appearing in the final two episodes. Joe and his partner Jenna Johnson lasted until the semi-finals, so Joe surely walked away with a nice paycheck even if amounts changed somewhat over the years.
Joe Amabile has taken his experiences in new directions
Joe Amabile stayed in Los Angeles with Kendall Long until they split in January 2020 (per Us Weekly). Then, he returned to Chicago and created his own niche, career-wise. The former "Bachelorette" contestant started a YouTube series titled "What I Order" and told Emme Magazine he'd hoped to "open up a pizza place" when he returned to Chicago from Los Angeles. However, the coronavirus pandemic forced a change of plans. "There wasn't anything else to do, so I thought I would do a food vlog," he explained.
After that, Joe created his own pasta sauce called "Sundays with Joe," which came to fruition after "my friend and I were kicking around some ideas during COVID." An Instagram post revealed the brand's grocery store debut in February, and an August post showed its reach growing as it became available online and in additional Chicago markets. The former "Bachelorette" star explained they started with a sweet marinara and an arrabiata sauce came next. "Then we have hot and mild giardiniera," Joe added. "We're trying to build an entire brand."
Joe branched out in other directions too. In October 2020, he debuted a new podcast titled "Click Bait" with fellow "Bachelor Nation" alums Tayshia Adams and Natasha Parker. When asked what's next, he tole Emme the podcast was "going well" and he planned to grow Sundays with Joe to eventually include pasta. From there, "If that leads to opening up a restaurant — great!" he teased.