Bachelor In Paradise: The Real Reason Joe Amabile And Kendall Long Split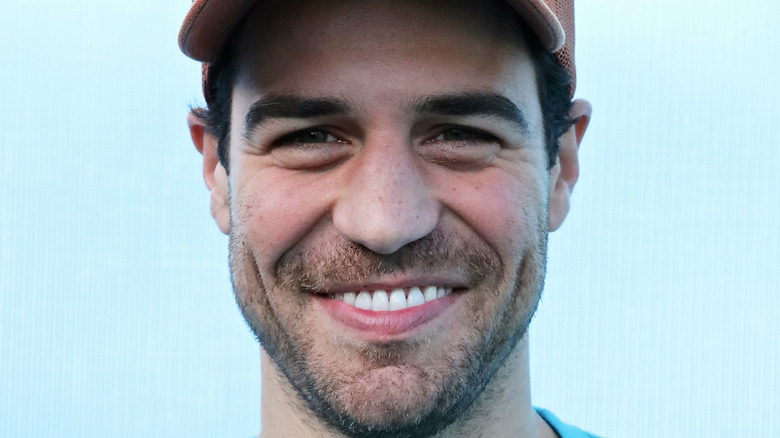 Robin L Marshall/Getty Images
After a year-long hiatus from "Bachelor in Paradise," fans are more excited than ever for former "Bachelor" and "Bachelorette" contestants to head to the beach in Mexico to find love and start drama. The Season 7 cast features a few former "Bachelor in Paradise" cast members: Tia Booth, who appeared on Season 5 and had a short-lived fling with Colton Underwood; Demi Burnett, who appeared on Season 6 and was in the franchise's the first same-sex relationship shown on the show; and Becca Kufrin, who wasn't a cast member on "Bachelor in Paradise," but was the Season 14 lead on "The Bachelorette."
Two other singles joining the cast are Joe Amabile (also known as "Grocery Store Joe"), who left on night one of Becca Kufrin's season, and Kendall Long, the taxidermist who made it to the final three on Arie Luyendyk Jr.'s season. Joe and Kendall got together during "Bachelor in Paradise" Season 5, and even moved in together in Los Angeles after the show ended — but the pair split in January 2020, per People. For a long time, neither Joe nor Kendall had given an explanation for their breakup, leaving fans curious about what happened. Joe, who co-hosts the podcast "Click Bait" with fellow Bachelor Nation stars Tayshia Adams and Natasha Parker, revealed on a recent episode what went south. Read on to find out what he said.
Grocery Store Joe said he and Kendall split due to their living situation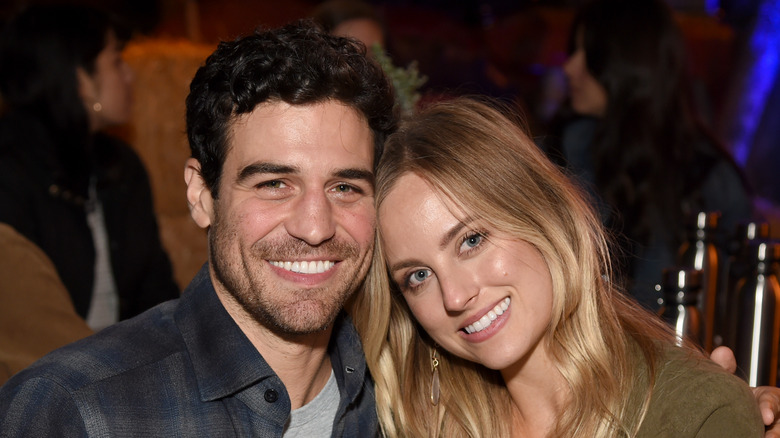 Michael Kovac/Getty Images
On his "Click Bait" podcast, Joe Amabile divulged the long-awaited details about his breakup with Kendall Long to Tayshia Adams and Natasha Parker. "Kendall had expressed to me that she would never want to live in Chicago. She just wouldn't. She loves L.A. She doesn't want to leave L.A. That's her thing," Joe explained. "I had a hard time with that because if I'm living [in L.A.], that compromise needs to be open. She did express at the beginning of our relationship [that] she would never want to do it. In my head, I thought maybe that would change as time moved on. But she would just never want to live in Chicago."
Joe admitted that maybe if he had been younger he would've been more open to living in L.A. "At the time, the way I looked at it was, what am I doing in L.A.? There was not really much for me to do there. I didn't want to be the guy who was on a reality show living off of, 'I was on "The Bachelor" a year ago. Look at me, yay.' I needed something else," he explained. "If I was younger and really wanted to make a career in L.A., then yeah."
So, how did another fan-favorite "Bachelor in Paradise" couple fare after the cameras stopped rolling? Since Demi is once again on the show, you can only guess... 
Demi and Kristian were another 'Bachelor in Paradise' relationship that didn't last
Shutterstock
Grocery Store Joe and Kendall Long weren't the only couple that didn't survive outside of paradise. Demi Burnett and Kristian Haggerty got engaged on the Season 6 finale, marking the first time a same-sex couple had done so in the franchise. Unfortunately, they ended things in October 2019. 
At the time, Demi released a statement via Instagram addressing their breakup. "What has always been at the forefront of our relationship is love and care for one another. Our priority is doing what is best for us," they wrote. "With a heavy heart full of love for one another we have decided it is best for us to take a step back from our relationship. We ultimately want what is best for us in the long run and for us right now, that means being apart and growing individually."
Demi went into further detail about the reason for the split on the "Almost Famous" podcast. "I wasn't in it, and she was so in it. She was so good to me and that would make me feel guilty 'cause I was like, 'I'm not feeling the same anymore and I feel bad that I don't feel the same anymore because I made a commitment to you. I feel like a garbage human being,'" she explained.
What couples will make it or break it on Season 7 of "Bachelor in Paradise"? Find out on August 16!