How Has Prince Harry's Approval Rating Decreased So Much?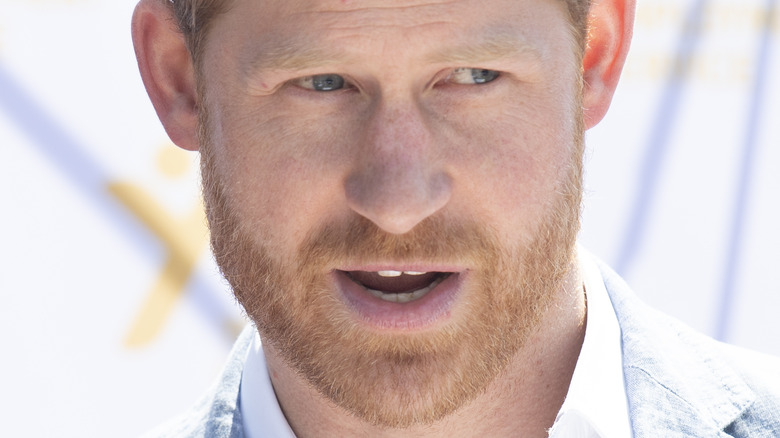 Wpa Pool/Getty Images
Prince Harry at one point was considered both the most eligible bachelor in the world and the most popular member of the British Royal Family thanks to his charisma and playful attitude during his royal engagements and public appearances. At least, that's how the royal was perceived before he met and fell in love with his wife, Meghan Markle. But now many critics have noticed that the Duke of Sussex's demeanor has changed in recent years, as he is less of the fun-loving royal that used to challenge Usain Bolt to sprints and more of a serious husband and father-of-two who is no longer afraid to talk about his personal struggles and mental health issues.
Speaking on Dax Shepard's Armchair Expert podcast, Harry even said that he oftentimes wanted to be anywhere else than at his royal engagements or at Buckingham Palace doing what he was born to do. "I don't want this job, I don't want to be here. I don't want to be doing this. Look what it did to my mum," Harry recalled thinking (via BBC).
Seeing how both the Duke and Duchess of Sussex have all but completely cut the cord on their life as royals, it's no wonder that the couple has such poor approval ratings with the British public right now. In fact, it's tanked so much that some critics believe that Harry might not be able to recover from this. Here's why.
The Duke of Sussex is no longer the popular prince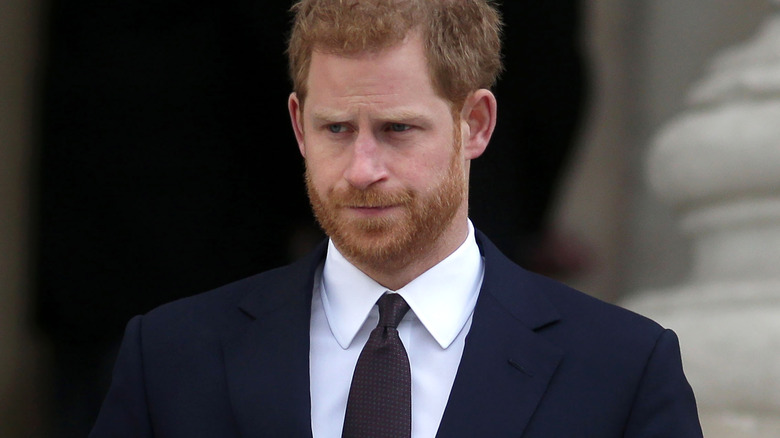 Pool/Getty Images
When Prince Harry and Meghan Markle decided to step down from their roles as full-time working royals in a move that the British press has since dubbed as "Megxit," the U.K. public was rightfully shocked. If that weren't enough, the fact that Harry and Meghan have been seemingly throwing the royal family under the bus in their tell-all interviews hasn't gone down very well with the British public, either.
According to a YouGov poll per Newsweek, Harry had an approval rating of 71 percent in October 2019, but right after Megxit was announced in January 2020, that number crashed to 55 percent. Meghan's approval rating during the same time period also plunged from 55 percent to 38 percent. To make things worse, Harry only has a 12 percent favorability rating among the British baby boomer demographic, while Meghan is sitting at 13 percent.
Seeing how the UK is so protective of their beloved Queen Elizabeth II and the monarchy, each time Harry takes a public swipe at them, his numbers stand to get worse. In May, Harry told Dax Shepard (via BBC), "If I've experienced some form of pain or suffering because of the pain or suffering that perhaps my father or my parents had suffered, I'm going to make sure I break that cycle so that I don't pass it on." It sounds like the public is getting a bit tired of that message.