What Really Happened Between Selena Gomez And Orlando Bloom?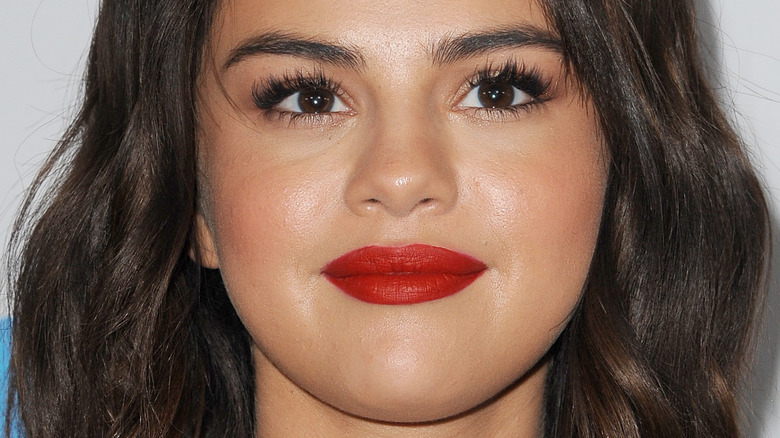 Shutterstock
A picture is worth a thousand words, but in 2016, certain pictures taken in a Las Vegas nightclub of "Rare" singer Selena Gomez and "The Prince" star Orlando Bloom and a seemingly innocent Instagram caption definitely raised a thousand questions (and a couple potentially shady tweets).
The relationship (or friendship?) between "The Lord of the Rings" actor and the Disney alum is arguably one of the most eyebrow-raising, star-studded associations known to mankind (or at least, the gossip world). The connection between the two stars is riddled with controversy, alleged betrayal, steamy photos, cheating rumors, and even an infamous brawl involving an international pop sensation, an international movie star, and an international supermodel. 
It's safe to say that Gomez and Bloom's friendship/relationship timeline is pretty murky, so we are going to put our investigative hats on, set some facts straight, and clear up rumors that plagued these two for years.
A blooming friendship (or relationship?)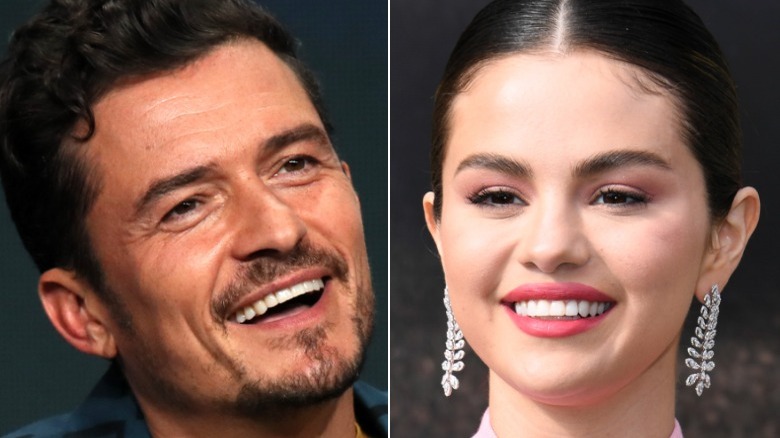 David Livingston/Getty Images, Jon Kopaloff
According to E! News, Selena Gomez first met Orlando Bloom at We Day California in March 2014. Per the outlet, We Day is "a conference that works to empower and inspire young people to take action and affect change." At the time, the "Pirates of the Caribbean" actor had been separated from ex-wife Miranda Kerr for about a year, per People. Meanwhile, the Rare Beauty creator was in the midst of her on-again, off-again relationship with ex Justin Bieber. 
In April 2014, Bloom and Gomez were spotted together again at a Chelsea Handler comedy show, per US Weekly. From that moment on, the rumors surrounding the pair seemed to hit telenovela levels of drama. However, at the time, a source told E! News, "They are not dating." Needless to say, that didn't stop the rumor train from running off the trails.
The rumors shockingly didn't seem to phase Gomez and Bloom as much as they shocked the public audience. When asked if he was dating the "Wizards of Waverly Place" star in October 2014, Bloom told TMZ, "No man, we were just attending We Day together. You heard of We Day? You should check it out." 
Does the heart really want what it wants?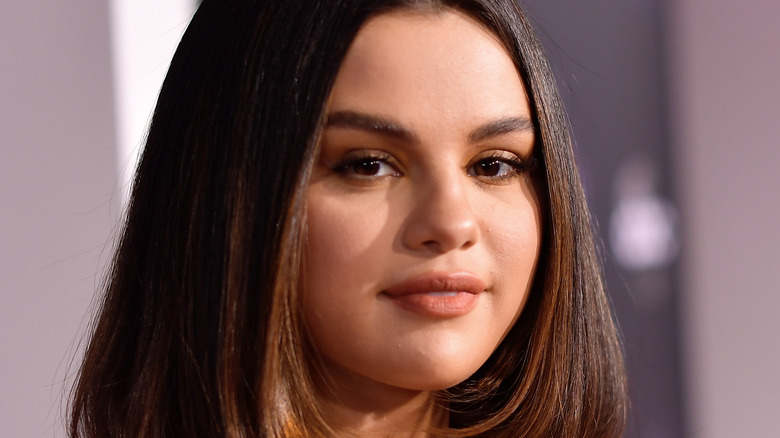 Matt Winkelmeyer/Getty Images
Fast forward to January 2016, and per Insider, Orlando Bloom and Katy Perry were "first spotted together ... when they hit it off at the Golden Globes." While the couple has since gotten engaged and welcomed a child together, things hit a bit of a snag following the infamous meet up between Gomez and Bloom in Las Vegas in May 2016.
TMZ posted pictures that showed the pair getting physical. The outlet noted that sources told them things got "touchy feely," with "neck-nuzzling and embracing in a booth." TMZ reported that, at the time, Perry was reportedly at a renaissance festival. However, the two were still assumed to be an item. Earlier that year, Gomez had posted a photo to her Instagram, celebrating Bloom's birthday with a caption that read, "Happy bday Orly — celebrate kindness and who you are." 
Per Vanity Fair, in May 2016, Perry tweeted a cryptic message and followed it up by linking to article that Bloom wrote for Time magazine, referencing his contribution as a UNICEF goodwill ambassador in Eastern Ukraine. "Instead of giving energy & eyeballs to dumb conspiracy [trash can emoji], check out how [cool] this is," she wrote. Perry signed off her tweet with #dontfeedthebeast. Gomez retweeted Perry, adding a prayer hands emoji and seemingly putting the alleged cheating rumors to rest.
These days, Perry and Bloom are still going strong. As of this writing, Gomez is riding solo, with alleged sparks flying between her and NBA Spurs player Jordan Clarkson on Twitter.