The Real Reason Tiger Woods Is Suing Rachel Uchitel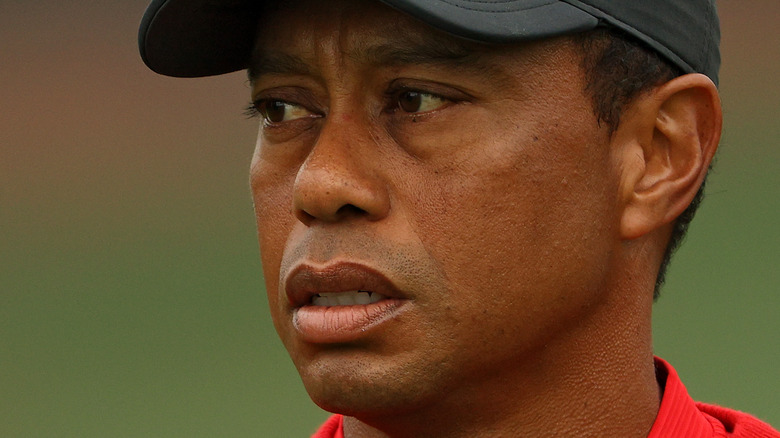 Patrick Smith/Getty Images
Rachel Uchitel is one of the women who had an affair with golfer Tiger Woods during his marriage to Elin Nordegren. As the Daily Mail reported, even though Woods had affairs with multiple women, Uchitel appeared to be the "face of the scandal," and she was a "constant presence in the tabloids." Now, Woods is suing former nightclub manager Uchitel over ten years after the scandal.
Woods' once-stellar reputation came crumbling down with the news of his extra-marital affairs. The New York Post reported that his now ex-wife Nordegren discovered his cheating over the Thanksgiving holiday in 2009 when a story about Uchitel and Woods hit the National Enquirer. A source close to Nordegren later revealed to the Daily Beast that Woods set up a call between his wife and Uchitel right before the Enquirer story hit stands. They told Nordigen there was no truth to the tabloid story. However, on Thanksgiving night 2009, Nordegren discovered the truth about Uchitel when she discovered messages on her husband's phone, one of which read: "You are the only one I've ever loved."
Her husband's text to Uchitel caused Nordegren to chase Woods out of the house with a golf club, which led to Woods's car accident and publicly broke open to his double life. So why is Woods suing Uchitel and not other women he had affairs with during his marriage? Keep reading to find out more!
Tiger Woods is suing Rachel Uchitel for breaking her NDA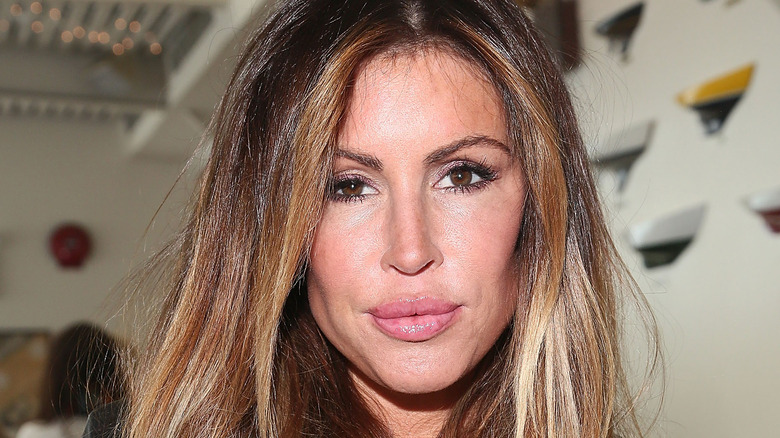 Astrid Stawiarz/Getty Images
Tiger Woods is suing Rachel Uchitel for breaking the NDA she signed after their affair. The Daily Mail reported that Uchitel signed a 30-page multi-million dollar NDA in 2009 that promised to pay her $8 million. Woods and his attorneys are suing because Uchitel spoke about her relationship with Woods in the HBO documentary "Tiger," released in early 2021.
A New York Times profile about Uchitel on August 9 outlined how she is still struggling years after signing the NDA to protect Woods. When she signed the NDA, Uchitel was represented by celebrity lawyer Gloria Allred. Reportedly, Uchitel was supposed to get $5 million right away for her silence and receive $1 million a year for three years after. Uchitel told the New York Times, "His lawyers are saying, 'We want all your text messages and here's the price,'" she told the Times, "and you're like 'screw you' and you move into deal-maker mode and all of a sudden, it's the rest of your life." However, Uchitel now says "I've had it with NDAs."
The former nightclub manager said she's tired of endless tabloid stories and gossip websites speculating about her without being able to speak for herself. After news of Woods' affair with Uchitel was public, multiple women came forward with stories of their affairs with Woods. However, Uchitel claims that she was never given what she was truly owed, leading to her decision to give up on the NDA.
Why Rachel Uchitel broke her NDA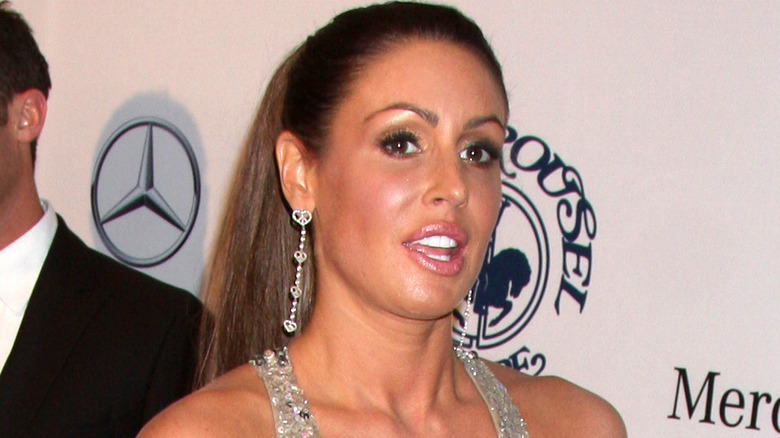 Shutterstock
According to The New York Times, Rachel Uchitel said she could only find work related to her "tarnished reputation." She claims she can only get gigs like being a spokeswoman for Seeking Arrangement, one of the "sugar daddy" services. Uchitel is currently in a lawsuit with Seeking Arrangement for their nonpayment of $60,000.
It turns out that Uchitel's NDA arrangement with Tiger Woods didn't turn out as promised. Uchitel told the Times that she didn't get $8 million for her silence. She did get her initial $5 million but had to pay Gloria Allred's firm $1 million, and ultimately only netted $2 million from the initial settlement after taxes. Then in 2011, Uchitel said was advised by Allred's firm to drop the part of the agreement that called for Woods to pay her $1 million a year for three years. She gave up the additional millions but found out when she signed the legal documents that Woods agreed to pay Allred's firm $600,000, their cut of the $3 million that Uchitel was talked into giving up. Uchitel was still on the hook for the money, and subsequently wrote an email to her lawyers saying she felt "bullied" and "duped."
The New York Times noted that the NDA Uchitel signed was unusual, prohibiting her from discussing "directly or indirectly, verbally or otherwise" not only the affair but Woods' "lifestyle, proclivities, customs, private conduct, fitness, habits, sexual matters, familial matters."