What Happened Between OJ Simpson And Tawny Kitaen?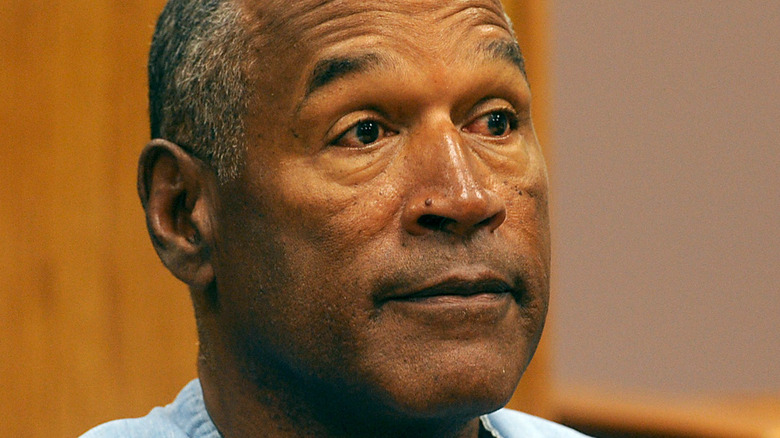 Pool/Getty Images
As one of the most notorious trials of the 20th century, it's almost impossible to imagine that new information about O.J. Simpson and the murders of his ex-wife Nicole Brown Simpson and her friend Ron Goldman could surface over 25 years after the former athlete was acquitted of the crime. While a number of components of the case served then (and continue to serve now) as symptoms of the treatment of race, class, celebrity, misogyny, and violence in American culture as a whole, the last two subjects were in large part incorporated into the trial by the past actions of O.J. himself. As CBS Sports noted in 2016, the former athlete's celebrity status leading up to the 1994 double-murder appeared to directly feed into his sense of entitlement over women in particular, and was ostensibly in correlation to his treatment of women in general, Nicole included. 
Subjects interviewed in the multi-part docuseries "O.J.: Made in America" held nothing back while discussing O.J.'s proclivity for extramarital affairs and the attitude he used to justify them. "He was an incorrigible womanizer," his former friend Thomas McCollum III told the documentary crew (via CBS). Another ex-friend, Robin Greer, said "I think O.J. felt entitled to whatever O.J. wanted," and revealed that she herself had been repeatedly hit on by him. But despite this, O.J. carried on an affair with an 80s icon for at least a year — and she may have carried secrets about him to her grave.
Tawny Kitaen's affair with O.J. Simpson pointed to some hard truths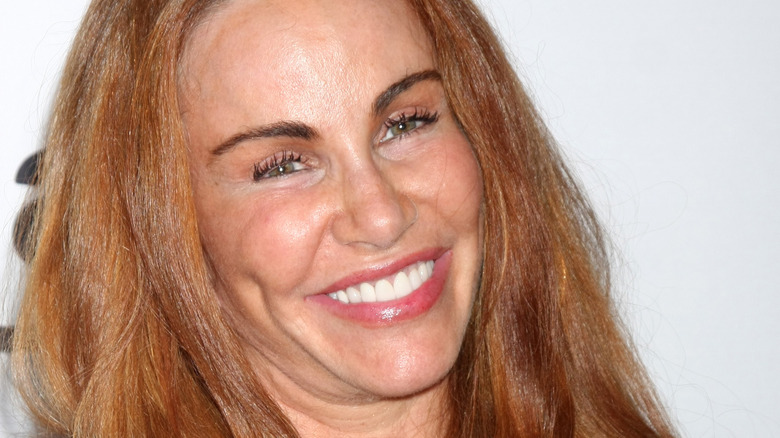 Shutterstock
As CBS Sports noted in 2016 in their coverage with the docuseries "O.J.: Made in America," ex-athlete O.J. Simpson carried out an affair with actor Tawny Kitaen during his marriage to Nicole Brown Simpson, the majority of which occurred while Nicole was pregnant with their child. As former friend Robin Greer recounted in the documentary, O.J. pursued Kitaen because of his then-wife's pregnancy weight gain, a fact that purportedly aligned with his approach towards women as a whole.
According to an article published by The Sun in March following Kitaen's death at the age of 59, she continued a relationship in some form with O.J. (albeit one that was implied as platonic) even after he was acquitted for the murders of Nicole and Ron Goldman in 1995. But knowledge of their sexual affair became the subject of public scrutiny in O.J.'s subsequent civil trial, in which his infidelities, along with his abuse of his ex-wife, served as evidence of his possible guilt. As the Associated Press reported at the time of the 1997 civil case, a letter written by Nicole in 1989 alleged that O.J. had "beat the holy hell" out of her, and the injuries she sustained were severe enough to require hospitalization. Nicole stated that she and her then-husband "lied at the X-ray lab and said I fell off a bike."
Tawny Kitaen planned to reveal what she knew about O.J. Simpson before her death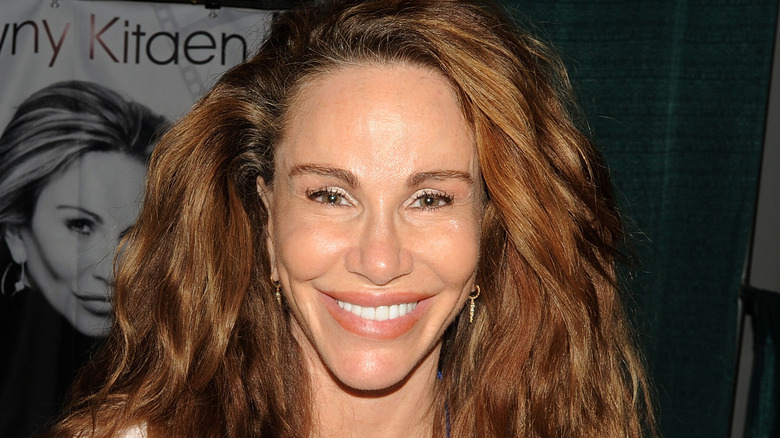 Bobby Bank/Getty Images
Even though Tawny Kitaen reportedly kept in contact with O.J. Simpson in the years following their affair, which took place shortly before Nicole Brown Simpson divorced him in 1992, The Sun reported in a May exclusive published with the ghostwriter for Kitaen's planned memoir that she was privy to a vital piece of information about Nicole's murder that she planned to reveal before her death in 2021. Per the tabloid, author Colin D. Heaton divulged that O.J. had "all but confessed" to Kitaen that he had indeed murdered his ex-wife and her friend, 25-year-old waiter Ron Goldman. 
While it is unclear as to why Kitaen did not come forward with this alleged information prior to her death, Heaton invoked other incidents Kitaen suffered. According to Heaton, Kitaen told him that "setting aside murder, she held OJ in higher esteem than David Lee Roth," the former Van Halen frontman and one-time boyfriend who she alleged made her transport illegal substances without her knowledge or consent. Heaton also told The Sun that Kitaen had supposedly called him in March, only weeks before her death, and relayed to him that "a lot of people would rather see me dead than have this book come out," though this claim is as of yet uncorroborated and only hearsay. 
If you or someone you know is dealing with domestic abuse, you can call the National Domestic Violence Hotline at 1−800−799−7233. You can also find more information, resources, and support at their website.