Meghan McCain Is Furious At John Kerry. Here's Why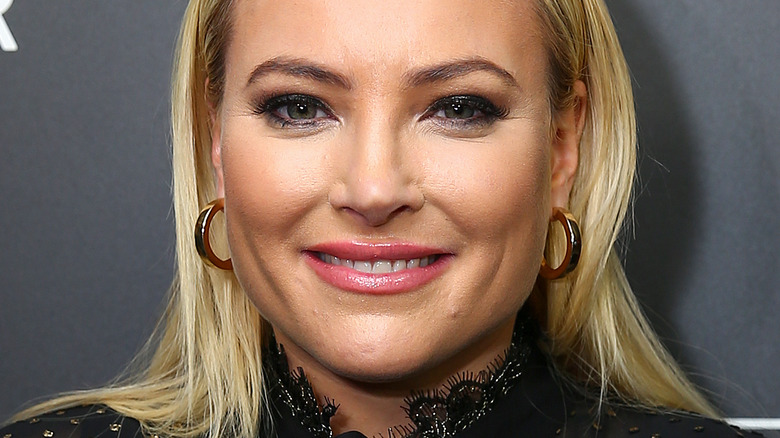 Tasos Katopodis/Getty Images
Meghan McCain has once again unloaded on Twitter, and this time she lit into Senator John Kerry.
Kerry reacted to the report from the Intergovernmental Panel on Climate Change, a bombshell report about the undeniable effect of humankind on the climate, where he wrote, "Today's report from the @IPCC_CH shows that we cannot afford further delay. The science has been certain for decades, but the latest report makes it abundantly clear – the climate crisis is not only here, it is growing increasingly severe." He went on to say that effects of climate change (like "droughts" and "extreme rainfall," as he detailed) will only become more "severe" if we do not take action.
However, one McCain family member did not seem to buy Kerry's statement, as she tweeted on August 9, "How important can climate change be to the climate change czar John Kerry if he can't even give up his carbon footprint for a day to fly a private plane to Martha's Vineyard for [O]bamas 60th birthday party?" Clearly, she thinks Kerry should have used a more eco-friendly way to travel to the shindig and because of that ... he shouldn't find climate change alarming.
That said, this isn't the first time Kerry's behavior raised eyebrows or that he's been slightly hypocritical — keep reading for more details.
McCain's anger aside, John Kerry did have a recent slip-up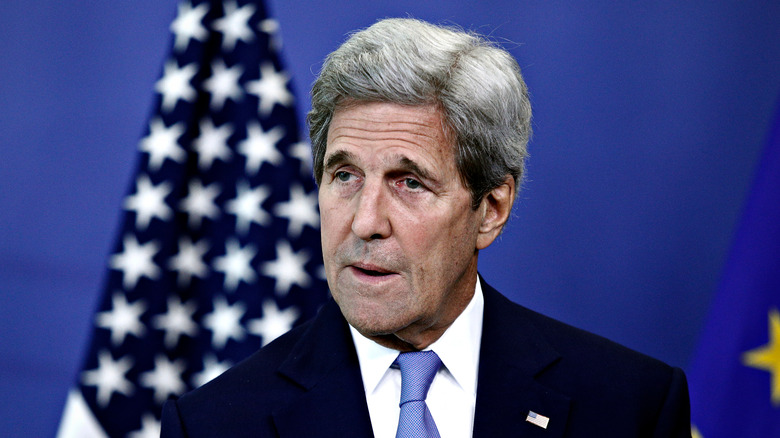 Shutterstock
Meghan McCain's tirade isn't the first time Sen. John Kerry has caught heat regarding his actions during the coronavirus pandemic. It seems Senator John Kerry may have forgotten his mask on a recent flight.
Kerry was reportedly spotted without a mask on an American Airlines flight on March 17, according to USA Today. Reporter Neil McCabe apparently snagged a photo of the incident and he later revealed details to The Tennessee Star where he wrote, "The so-called Climate Envoy was not eating, nor drinking, even though first-class passengers are often served before take-off," but he was seen without a mask. American Airlines released an updated mask policy on February 1 where they stated they would comply with President Biden's mask mandate during air travel. "Customers are required to wear masks for the duration of their journey, including at the airport and on board the aircraft," according to the statement. On March 17, Kerry responded to the incident on Twitter: "Feels like there's some St. Patrick's day 'malarkey' afoot on Twitter. Let's be clear: If I dropped my mask to one ear on a flight, it was momentary. I wear my mask because it saves lives and stops the spread. It's what the science tells us to do." 
As of this writing, Kerry hasn't responded to McCain, but based on his earlier tweet about his March controversy, he isn't afraid to hit back when necessary.