What We Know About Beyonce's New Music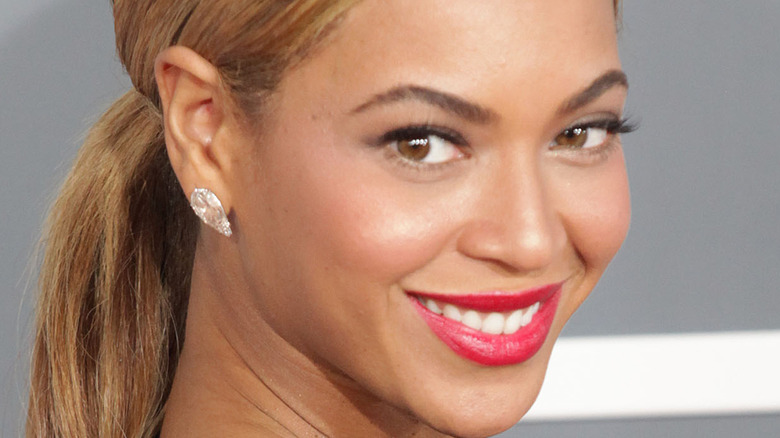 Shutterstock
After debuting on the music scene as a member of Destiny's Child, Beyoncé has morphed into one of the most famous entertainers in the world. The chart-topper has had all six of her studio albums peak at No. 1 on the Billboard 200 chart. On the singles chart, Beyoncé has achieved seven No. 1s and a total of 19 Top 10 hits on the Billboard Hot 100. Not only that, the singer has taken home the most Grammy Awards in history for a female artist, winning 28 golden gramophones. 
It goes without saying that Beyoncé is one of the most influential women in pop culture. And in her August interview with Harper's Bazaar, she opened up about how the women in her life have made an impact on her. "My closest friends are brilliant women who run companies, are entrepreneurs, mothers, wives, and close family. Kelly [Rowland] and Michelle [Williams] are still my best friends," she said of her fellow Destiny's Child members, adding, "I gravitate toward strong, grounded women like my incredible sister, Solange. She is full of wisdom, and she is the dopest person I know." Beyoncé added that she was first "exposed to so many entrepreneurial women that I admired ... doctors, business owners, artists, teachers, mothers" as a kid in her mother, Tina Knowles', salon.
In the same interview, the Ivy Park designer showed off her own entrepreneurial side when she spilled details about her upcoming music. Keep reading to find out what Queen Bey had to say!
Beyoncé has been in the studio 'for a year and a half'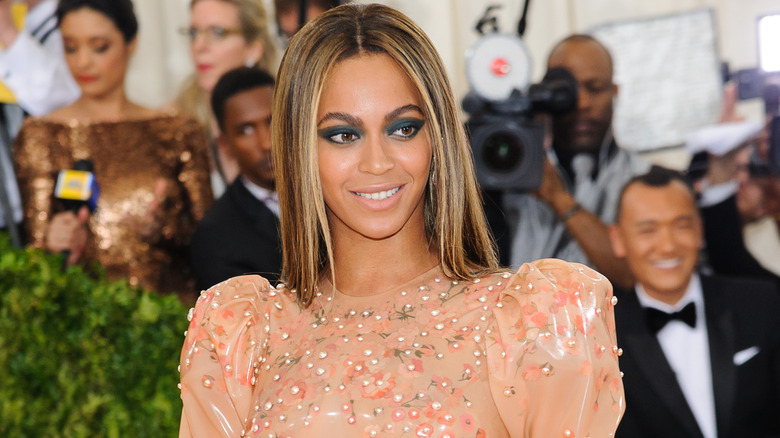 Shutterstock
2020 was a fairly busy year for Beyoncé music-wise. She jumped onto the remix of Megan Thee Stallion's monster hit "Savage" and gave listeners a deluxe version of "The Lion King" soundtrack — "The Lion King: The Gift." With that being said, it's been five years since Queen Bey's last studio album, "Lemonade." However, in a new interview with Harper's Bazaar, the "Single Ladies (Put A Ring On It)" hitmaker reveals that fans can expect some more music very soon.
"With all the isolation and injustice over the past year, I think we are all ready to escape, travel, love, and laugh again. I feel a renaissance emerging, and I want to be part of nurturing that escape in any way possible," she said, adding, "I've been in the studio for a year and a half. Sometimes it takes a year for me to personally search through thousands of sounds to find just the right kick or snare."
"One chorus can have up to 200 stacked harmonies. Still, there's nothing like the amount of love, passion, and healing that I feel in the recording studio. After 31 years, it feels just as exciting as it did when I was 9 years old," Beyoncé gushed, declaring: "Yes, the music is coming!"  We definitely speak for a lot of people when we say we're more than ready for another domination from the queen herself!