This Is Why Zoe McLellan Had To Leave NCIS: NOLA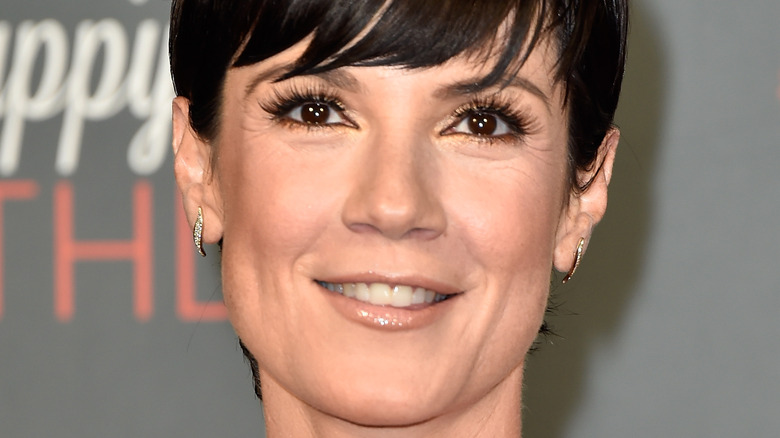 Pascal Le Segretain/Getty Images
Zoe McLellan, most well known for her time on "NCIS: New Orleans," made headlines in the springtime when court documents revealed that an arrest warrant was out for her. Per TMZ, the warrant listed charges of "kidnapping, child custody deprivation, and child stealing." McLellan and her ex-husband, J.P. Gillain, have been embroiled in a custody war over their son, Sebastian, since 2017 when she flew to Canada for a year to film ABC series "Designated Survivor" and took Sebastian with her, allegedly only giving Gillain a heads up two days prior to the move, as reported by TMZ. 
It seems things have spiraled from bad to worse in the four years since. In fact, Gillain claims he hasn't seen McLellan or his son since April of 2019. "My No. 1 goal, at this point, is to find my child," Gillian said in a July interview with Radar. "The last time I saw my son was April 6, 2019. I heard from his mom not too long ago over emails ... then she vanished ... sometime in April of this year." Gillain also claims that McLellan is mentally and psychologically unstable.
Up until the past several months, McLellan and Sebastian were living in River Ridge, Louisiana. However, no one — friends, family, coworkers, etc. — has been able to get in contact with the actor since April. Representatives of McLellan haven't responded to requests for information, according to TMZ. While the search for McLellan and her son continues, keep scrolling to find out the disturbing reason she allegedly left "NCIS: NOLA."
Is workplace discrimination at the heart of Zoe McLellan's departure?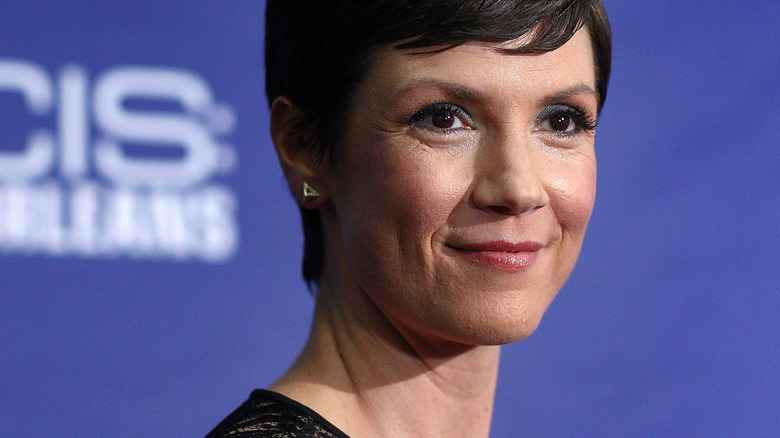 Marianna Massey/Getty Images
There are several stories that circulated after Zoe McLellan, who played Special Agent Meredith "Merri" Brody, left the CBS hit series "NCIS: NOLA" at the end of its second season. The reported reason for her departure was cited as a "creative decision," per TVLine. Apparently, the agent's storyline involved dating Homeland Security agent John Russo, who she discovered was working as an anti-government mole. The experience of discovering that she had allowed the enemy to get close to her was so traumatic that she decided to leave the force entirely.
It was also rumored that McLellan left "NCIS: NOLA" to pursue other acting opportunities, including a role in "Designated Survivor." Shortly after leaving "NCIS," she became a regular on the ABC-turned-Netflix series opposite Kiefer Sutherland.
Behind this more standard reason for McLellan leaving the CBS crime drama is another, far more disturbing possibility that was first reported by Variety. According to the publication, CBS showrunner Brad Kern allegedly made sexist comments regarding female coworkers that led to the departure of several cast and crew members. In the case of McLellan, multiple sources stated that "Kern allegedly engineered the exit of Zoe McLellan, an original cast member who did not return for the third season, because ... men didn't find her 'f**kable.'" McLellan has not commented on this report.
How Zoe McLellan entered the world of NCIS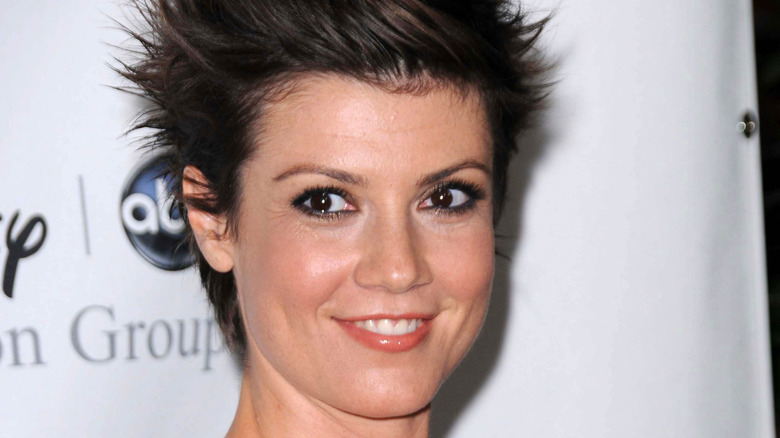 Shutterstock
When Zoe McLellan was cast as Agent Brody on "NCIS: NOLA," she felt it came at the right time in her life. "I have family in New Orleans," McLellan told The New Orleans Advocate in 2014. "This [is] a return home. I didn't grow up there, but my great-grandparents lived there ... It was really great, the transition was made so easily because I had cousins helping me out and showing me around and telling me where to go get this and that and looking at houses." The actor added that being in New Orleans felt like being home. 
McLellan landed the role after a very last-minute audition. She explained to The New Orleans Advocate that she was eating breakfast when her agent emailed her that co-executive producer Gary Glasberg and director James Whitmore Jr. wanted to see her that same day for an audition. Despite the rush to prepare, McLellan felt that playing Agent Brody was fate. "I didn't even have a full script, just some audition sides, and as soon as I read the part ... Never before have I felt that strongly about a role. I just felt, 'I need to play her. This is my part.'" McLellan completely winged the audition and was awarded the part. 
Even though she only participated for two seasons, McLellan told The New Orleans Advocate that it was a "great honor" to have been chosen for the role.