What We Know About The Real Housewives Of The North Pole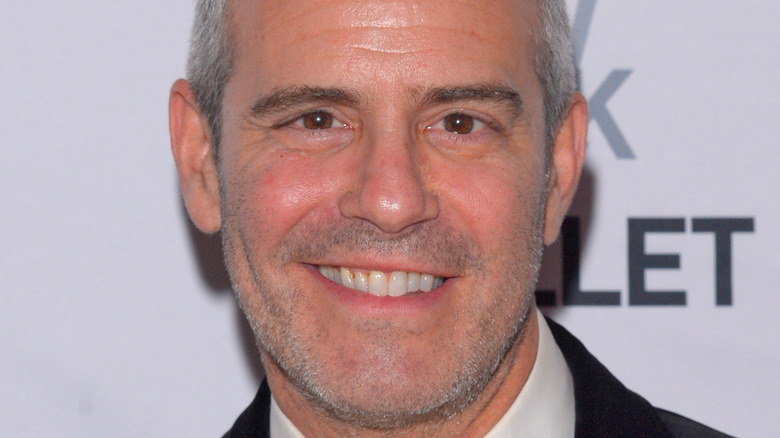 Shutterstock
Another season, another "Real Housewives" franchise. For those who haven't tuned in, the crowning achievement of Andy Cohen's life (other than his son) is the success of the "Real Housewives." The shows, which follow the turmoils of a select group of upper-class women across the country, have ballooned to include ten series and international spinoffs. In short, it is a cultural juggernaut.
It would be impossible to decide which of the series is the best. "Beverly Hills" has the wealthiest housewives, "New York" has the best energy, "Salt Lake City" is the most diverse, and, according to HuffPost, "Atlanta" is Anderson Cooper's favorite. Each series also has its standout stars. In "Beverly Hills," there's Kyle Richards, a former child star and aunt of Paris Hilton. In "New York," that's Ramona Singer, a housewife with, uh, questionable COVID-19 beliefs. Then there's Jen Shah of "Salt Lake City" who was running a telemarketing scheme and got busted after the first season.
While you can count a great cast and a lot of drama, the other thing "Real Housewives" always delivers is a holiday episode where everyone screams at each other at a lavish Christmas party. This is usually a season highlight, though realistically, there can only be one Christmas episode a year. To fill that void, some genius dreamed up something called "The Real Housewives of the North Pole." Read on to find out what that's all about.
What's "The Real Housewives of the North Pole" all about?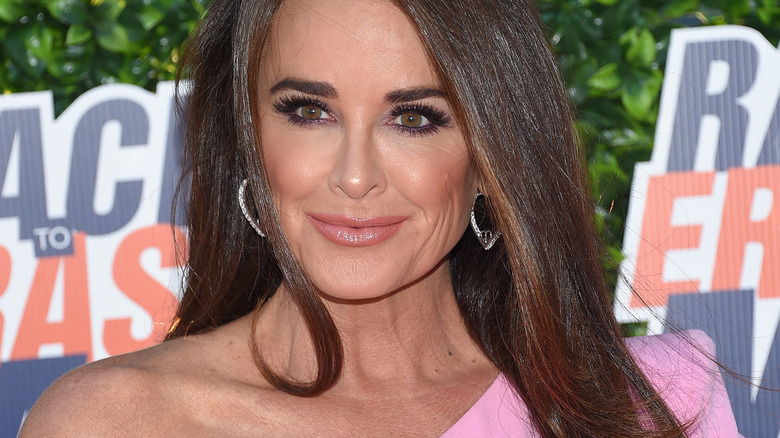 Shutterstock
Before you get too excited, know that "The Real Housewives of the North Pole" is not a new series about wealthy women in isolated parts of Canada, nor is it a series about Housewives from the other franchises trying to survive in the arctic — though that is a series we are praying for someone at Bravo to make. No, "The Real Housewives of the North Pole" is a feel-good holiday movie courtesy of Peacock.
According to People, "The Real Housewives of the North Pole" tells the story of two neighbors who get into a nasty feud right before Christmas. Trish and Diana are known throughout town as having the best holiday decorations every year, but after a falling out divides the town and receives national attention, they find themselves the subjects of an expose titled "The Real Housewives of the North Pole." From there, hilarity and possibly a meaningful message about the Christmas spirit will ensue.
While this isn't a Bravo production and therefore is not jam-packed with Bravo stars, there is one "Real Housewife" who managed to land a place in the cast and some other big-name actors.
Who's in the cast?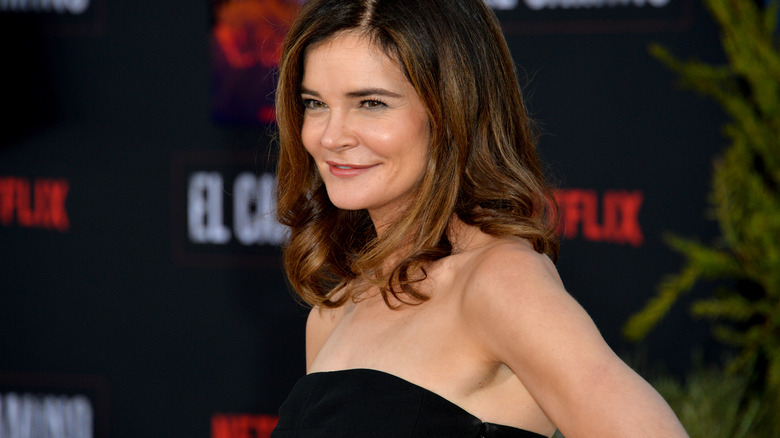 Shutterstock
You couldn't have a movie called "The Real Housewives of the North Pole" without at least one "Real Housewife." That honor went to Kyle Richards, who's appeared on "Beverly Hills" since Season 1. As mentioned above, Kyle actually got her start as a child actor, having appeared in the first "Halloween" film with Jamie Lee Curtis, and "Little House on the Prairie." Kyle plays one of the main characters, Trish. Sadly, there won't be any other "Real Housewives" stars in the film, but Kyle will be joined by an all-star cast of veteran TV actors instead.
Trish's neighbor/rival, Diana, will be played by Betsy Brandt of "Breaking Bad" fame. Jearnest Corchado will star as Trish's moody daughter, and Kyle Selig plays Diana's son. The company includes other big names like Carlos Ponce, Damon Dayoub, and "Desperate Housewives" alum Alec Mapa, per People.
While some disappointment that there aren't more "Real Housewives" stars in the film is understandable, Kyle couldn't be happier about her most recent career pivot. In July, Kyle shared the news in an Instagram post with the caption, "So happy to be working with this incredible actress @betsybrandt I can't wait for you all to see it!" We can't wait to see it either — but we're still hoping Lisa Rinna might make a surprise appearance.