Sandra Lee Reportedly Feels Snubbed By Andrew Cuomo. Here's Why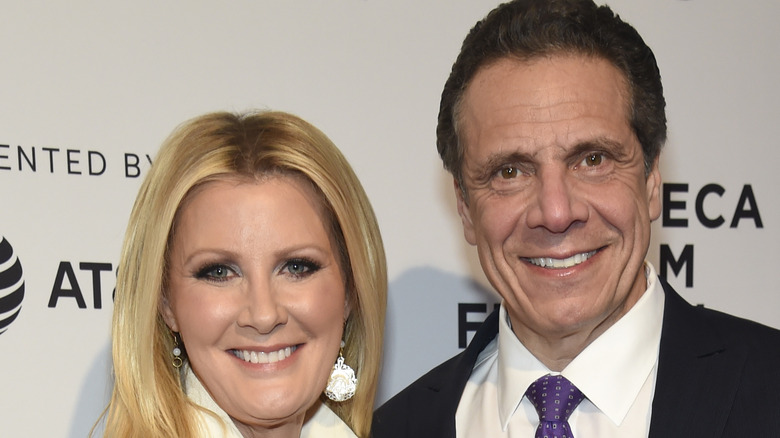 Kevin Mazur/Getty Images
Amidst a growing sexual harassment scandal, Andrew Cuomo resigned as governor of New York on August 10. During his resignation speech, Cuomo apologized to his accusers and addressed his daughters, per NBC News. "I want them to know from the bottom of my heart that I never did and I never would intentionally disrespect a woman," Cuomo said, via NBC News. He also mentioned many of his accomplishments while in office, including changing same-sex marriage laws. "We passed marriage equality, creating a new civil right, legalized love for the LGBTQ community, and we generated a force for change that swept the nation," he said, via the New York Post.
Cuomo signed the Marriage Equality Act in 2011 and updated the laws to ensure they were ironclad in 2019, per NY.gov. In 2015, after the Supreme Court legalized same-sex marriage in all 50 states, Cuomo officiated a same-sex wedding, per WSHU. The wedding, which took place in front of the LGBTQ landmark the Stonewall Inn, was the first the then-governor had officiated. In 2018, Cuomo claimed his activism for same-sex marriage hurt him politically. "When I passed marriage equality, I went down in the polls," he said, via the Democrat & Chronicle. "It's one of the greatest things I ever did. History vindicated me."
But Cuomo's ex-girlfriend, Sandra Lee, was reportedly upset with how the former governor framed himself in the fight for marriage equality.
Sandra Lee inspired Andrew Cuomo to champion marriage equality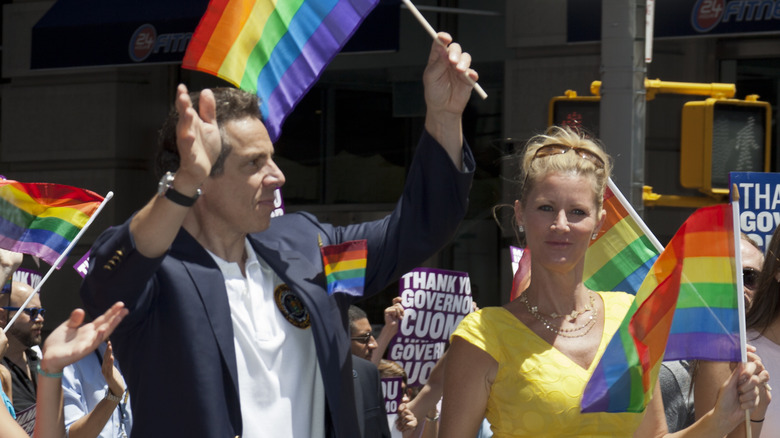 Shutterstock
Andrew Cuomo and Sandra Lee split up in 2019 after being together for 14 years, per People. The former governor of New York has stated that legalizing same-sex marriage is part of his legacy, but Lee played a role in influencing Cuomo's decision to advocate for the law change. "The pressure did not let up at home," The New York Times wrote in 2011. "Mr. Cuomo's girlfriend, Sandra Lee, has a gay brother, and she frequently reminded the governor how much she wanted the law to change," the publication noted.
Over the years, Cuomo frequently mentioned all he had done for marriage equality, but he seemingly neglected to mention the role his ex-girlfriend played. "Sandra was the one to fight for same-sex marriage, and she had to keep hounding Andrew to do it," a source told the New York Post. Lee was particularly offended when Cuomo omitted her from his resignation speech. "Sandra is the only person who Andrew didn't say sorry to — or thank, for that matter," a source told the Post. "She helped put him in the governor's chair." 
The Food Network star reportedly had a difficult time after her 14-year relationship with Cuomo ended. "It's very hard for Sandra to move on — she's not done licking her wounds," a source told Page Six in early August. Still, Lee and her new beau, Ben Youcef, were spotted packing on serious PDA during a vacation just before Cuomo's resignation.