How Does Amelia Hamlin Feel About Her Relationship With Scott Disick?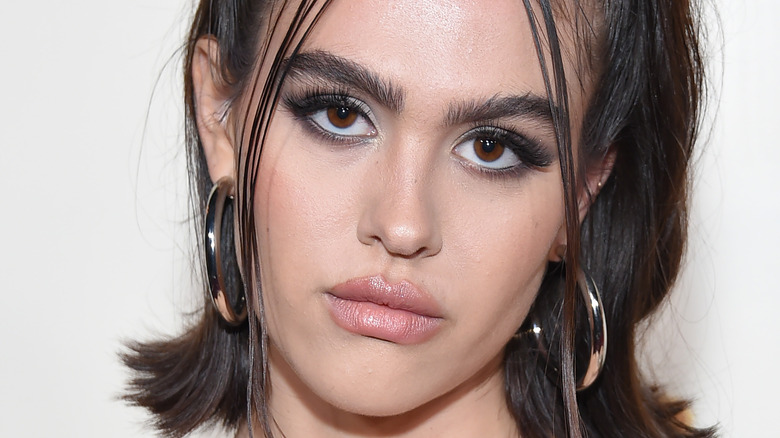 Shutterstock
It's no secret that Amelia Hamlin and Scott Disick are an item, but she's rarely discussed her feelings on dating the "Keeping Up With the Kardashians" alum.
Hamlin and Scott were first linked in October 2020. The pair went public with their relationship in February, but it seemed casual at the time, according to E! News. "Scott and Amelia are talking and hanging out, but neither are looking for anything serious," a source told the outlet. "He is enjoying her company. She doesn't spend time with the kids at all and Scott only sees her on his days off from his kids."
However, things seem much more serious as Hamlin is now sporting a necklace that says "Lord," referring to Scott's nickname. She also wrote "Let the Lord be with me" when she showed off her new bling on her Instagram story (via E! News). The pair seem happier than ever, according to a separate E! News report. "Amelia and Scott are doing really well," an unnamed source claimed. "Despite the age gap, they truly have a lot in common. No one thought it would last this long, but it just works."
It's obvious Hamlin and Scott are going strong, but Lisa Rinna just gave us some new information. Keep reading for more details.
Lisa Rinna gets candid on Amelia Hamlin and Scott Disick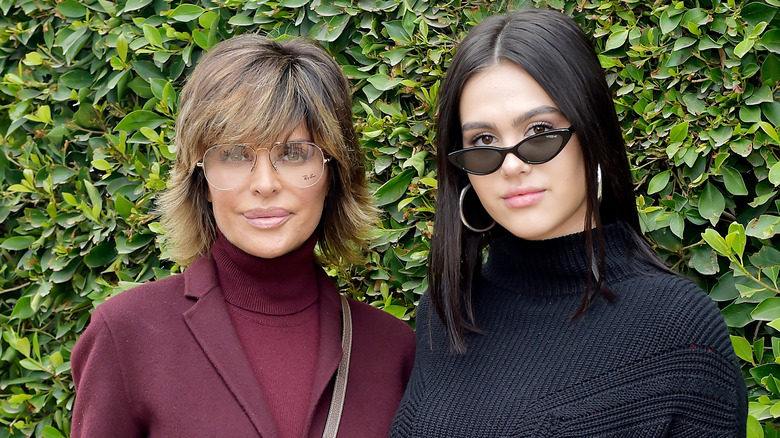 Stefanie Keenan/Getty Images
"Real Housewives of Beverly Hills" star Lisa Rinna opened up about her daughter Amelia Hamlin's relationship with Scott Disick on the August 11 episode of "Watch What Happens Live" (via People) and as usual, held nothing back. When Andy Cohen asked her how she felt about Amelia dating Scott, she laughed and said, "How do you think I feel?" Lisa continued, "Listen, I will say this: Amelia's very happy right now and you really want your kids to be happy, so Harry and I are very thrilled that she's happy," she continued. 
This isn't the first time Lisa chatted about Amelia's relationship; she appeared on another episode of "Watch What Happens Live" in May and gave Scott her stamp of approval. She said he was "very similar to what you thought when you met him," adding, "He was very nice, we had a very nice time." As for the relationship, she kept it short: "It is what it is, guys. It is what it is."
It seems like Scott fits right in with this family!