The Truth About Jessie J's Struggle With Neck And Throat Pain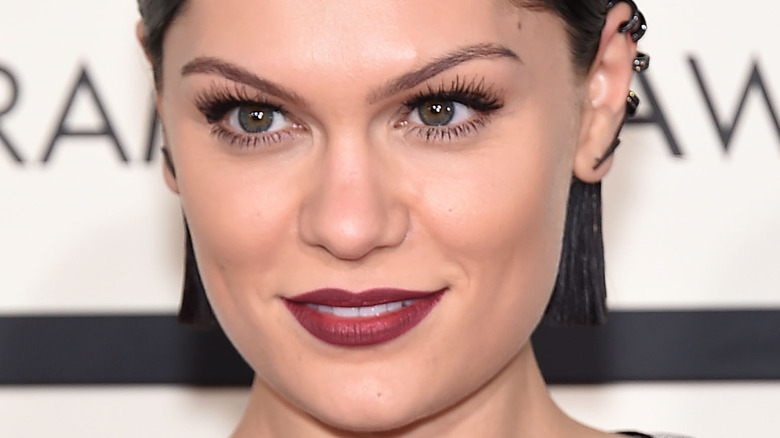 Shutterstock
It's not uncommon for singers to suffer from vocal injuries. Over the years, everyone from Miley Cyrus to Adele and Sam Smith have all undergone vocal surgery (per People), and were later able to bounce back and use their beautiful voices to perform again. Unfortunately, that's not the case for British pop star Jessie J, as she revealed she's been suffering from a mysterious condition that makes her throat and neck hurt.
In a June 2021 post on her Instagram story (via Us Weekly), the "Bang Bang" singer explained that she's been to six different doctors to help with her painful condition, but she is "still in pain every day." And unfortunately for Jessie J and her beloved fans, as long as she is dealing with this illness, she can't perform. Scroll ahead to learn more about the "Price Tag" hitmaker's neck and throat condition — and why it's stopping her from doing the thing she loves most in life.
The condition has affected her singing abilities
Shutterstock
In the June 2021 Instagram story, Jessie J explained that she first started to feel pain in February, but brushed it off. "I started to feel a burn in my throat constantly. I ignored it for a bit as I presumed it was fatigue from the studio," she wrote (per Us Weekly). "When I went to see a doctor I was told I have major acid reflux and nodules because I have continued to sing with acid reflux which was probably caused by the steroids I had taken for my ear late last year."
Because of the pain she feels in her throat and neck, Jessie J revealed in another June Instagram post that she hasn't been able to sing her new single, "I Want Love," since she recorded it. "Man it's been hard not singing. It's literally my life line and my happiness," she wrote. "Being quiet is not something I'm good at. Or makes me feel like myself. Lord knows I'm loud af."
Two months later, the pop star not being able sing is taking a toll on her. "Yesterday I tried to sing a song I can usually sing with ease, and I couldn't," she explained on August 12. "The issue I'm having isn't my voice but is effecting my voice. And well ... I sobbed ... I let myself feel the broken part of me that [I] sometimes ignore. ... Like fell the floor TV show type s***."
Jessie J revealed doctors are still running tests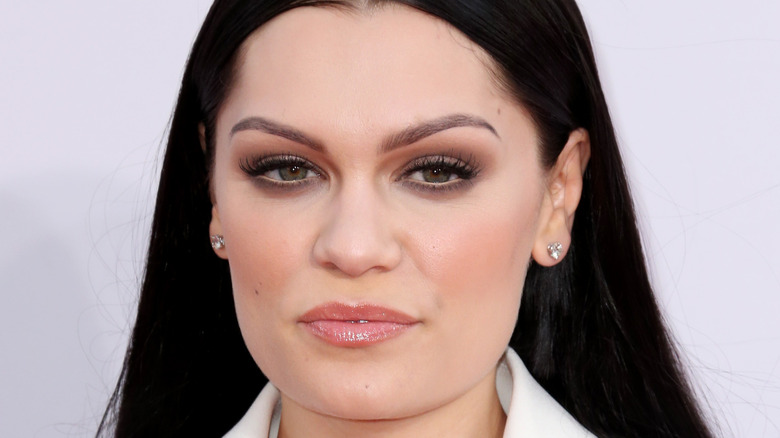 Shutterstock
In her emotional Instagram update, Jessie J said that she "still cannot get through a full day without pain in my mid neck / throat." She explained that even though "some days are so much better than others," it's not knowing exactly what's wrong that makes it harder. "Worst part is that it's not my vocal cords," the singer wrote. "They are healthy and in there with their hands up like. Not us J, we got you. It's something around them. Spine, thyroid, allergy."
Jessie J said the doctors are still running tests and thats she's "good" 95% of the time. She continued, "But that 5% will grow if not acknowledged. So yes, sometimes like yesterday. I break. All hope disappears. I feel so lost and so alone in what's going on. I guess I'm sharing this because people are always saying to me 'how do you stay so positive all the time' and truth is I don't." Jessie J added, "I don't take pride in always pretending I'm ok. It's not healthy. That old line 'it's ok not to be ok' I wrote it because it's true and I still believe this platform is to inspire through truth."
She ended her caption by reminding "anyone else going through a testing time. I feel you. I see you. We will get through this."