Bethenny Frankel's Ex Turns Down Plea Deal In Harassment Case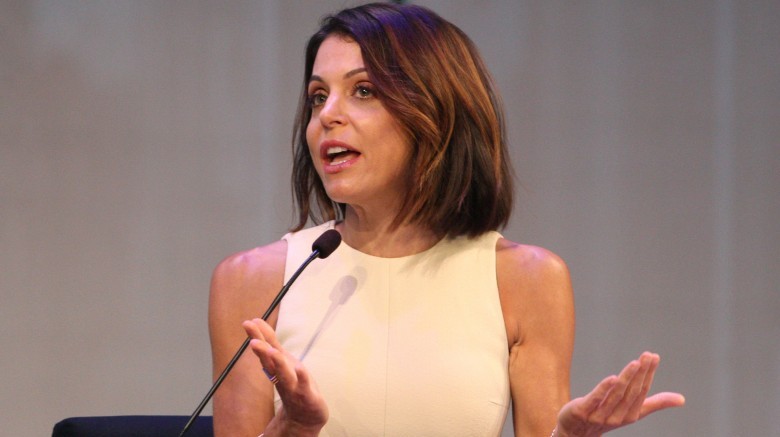 Getty Images
Bethenny Frankel's ex-husband refused a plea deal in his stalking and harassment case.
The New York Daily News reported on March 13, 2017, that Jason Hoppy rejected a plea bargain to plead guilty to harassment in exchange for a sentence of anger management. Hoppy, 46, faces charges of harassment and stalking stemming from his January 2017 arrest, in which he allegedly threatened the Real Housewives Of New York star at their 6-year-old daughter Bryn's school. After the incident, Hoppy was charged with first-degree aggravated harassment, second-degree harassment, and fourth-degree stalking.
As Nicki Swift previously reported, Frankel, 46, claimed that Hoppy "had sent numerous emails and FaceTime calls numbering in the hundreds after a cease and desist letter was sent on November 22, 2016...On Friday, January 27, the suspect approached her and a friend at her child's school at around 8:15 a.m. and tried to provoke a fight. He said, 'I will destroy you, you can get all the lawyers you want, you've been warned.'"
Frankel's then-boyfriend, Dennis Shields, had his own lawyers shoot a cease and desist letter to Hoppy in November 2016 after Hoppy allegedly sent numerous emails calling Frankel "ugly, old, and irrelevant." Other emails allegedly included questions about Frankel's life insurance policy (uh, whoa), though another source insisted, "She's been involved in a terrible divorce with this guy, and it seemed to us that she was filing the report because she wanted to take revenge on him, get back at him for something he did connected to the divorce. This is common among celebrity types—even C-listers like her—when they're involved in a bad divorce."
Frankel and Hoppy were married from 2010 to 2012, but their divorce took four drama-filled years, during which Hoppy allegedly refused to move out of the Tribeca apartment he shared with the Skinny Girl creator.
Hoppy has maintained his innocence of all charges. His former attorney, Robert C. Gottlieb, told People in a statement, "There are no words to express how saddened Mr. Hoppy is over his ex-wife's unjustified actions. His only concern is his daughter and intends to vigorously fight these false charges."