What Chip And Joanna Gaines Had To Do When They Were Broke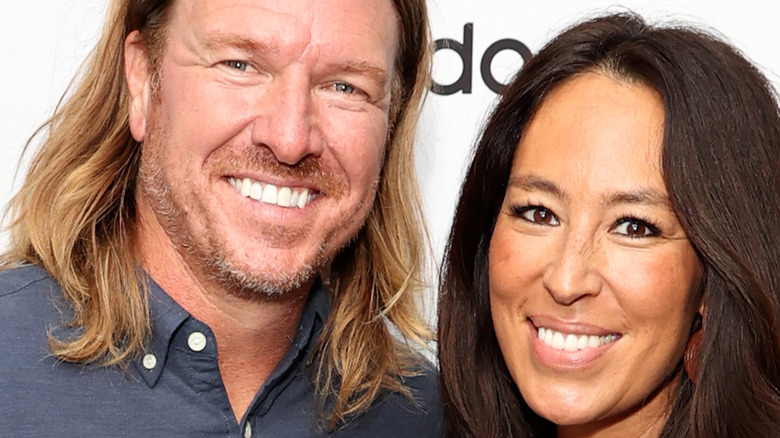 Cindy Ord/Getty Images
Chip and Joanna Gaines go together like peanut butter and jelly. It's hard to believe that we first met Chip and Joanna in 2013 on their hit show "Fixer Upper." Since then, we've become members of the Gaines family, following their every move on social media and television.
The pair quite literally shocked the country in 2017, when they announced that they would be leaving HGTV. But they got busy in other aspects of their lives during their time off and gave birth to their adorable son, Crew Gaines, in 2018. That same year, they appeared on "The Tonight Show With Jimmy Fallon" and announced that they would be partnering with Discovery to bring their network to life. "We signed a non-disclosure, and it said, quote-unquote, you can tell your mother, but that's it," Chip announced. "So mom, I just wanted to make a quick announcement: We are coming back to television. You are going to get to see the kids grow up; You are going to see us, well maybe a six-month delay like the rest of the world, but we are excited to be back." Phew, we figured they couldn't stay away for too long.
During their careers, they have remained humble and stayed in Waco, Texas, where the family is based, but they've also achieved an impressive net worth that's brag-worthy. Like many others stars, Chip and Joanna had somewhat of a rags-to-riches story. Keep reading to find out what the couple did before they began earning good money.
Chip and Joanna Gaines used to pay in cash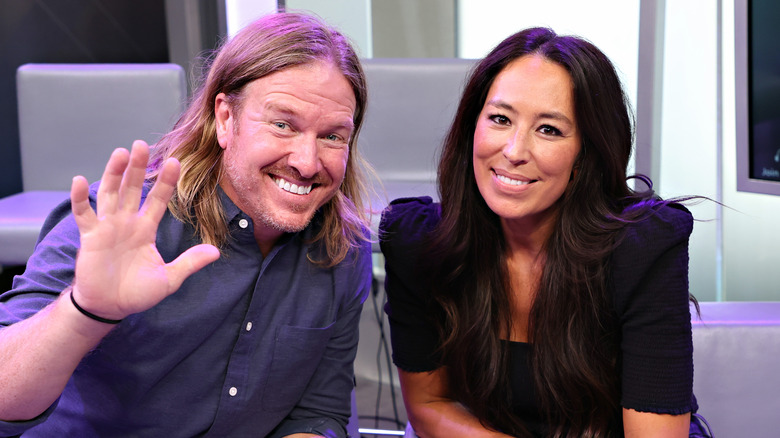 Cindy Ord/Getty Images
While Chip and Joanna Gaines are sitting pretty now, it wasn't always easy. In 2020, the pair opened up about their lives before fame. Joanna told People that before "Fixer Upper," she and Chip had very little money and everything that they made, they kept in Chip's pocket. "I remember when we first got married the only money we had was what was in Chip's pocket. He always had a wad of cash, but we were broke," Joanna revealed. "If I needed to go grocery shopping it's whatever was in his pocket. That's how we paid the bills."
At the time, Chip said Joanna's parents weren't the biggest fan of his line of work. And guess what? Her father made no secret about his feelings over Chip's job, spending the better part of two years asking Chip when he planned on getting a real career. Luckily, Chip didn't listen to any of the naysayers because look where he and Joanna are now. Not only do they have more money than most people could dream of, but they're also household names. And thanks to them, we are obsessed with shiplap.
"All of this sort of fell into our laps," Chip told People of their fame. "We were just living our life out here in little bitty Waco. We had dreams and aspirations like most folks, but this has really been something else." It's safe to say that these two are truly living the American dream.
Chip and Joanna Gaines remain humble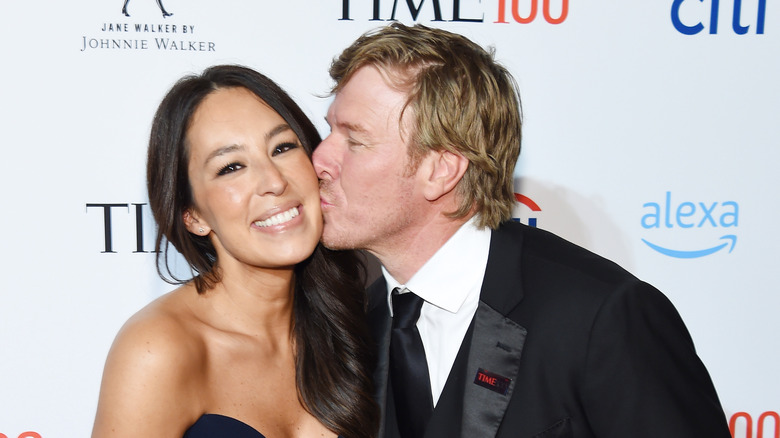 Larry Busacca/Getty Images
Chip and Joanna Gaines are two of the most popular names in the fixer-upper category (no pun intended), and their first show has spiraled into plenty of other business ventures, including a television network and Magnolia Market — a tourist hot spot. If you shop at Target, you've probably also seen their line of decor and it feels like it's fresh out of one of the homes that they've re-done. 
But no matter how much success they have achieved, the couple still stays incredibly humble, and they make sure to keep their children grounded. "I tell the kids that you are probably not going to get a cell phone," Joanna told Entertainment Tonight in 2016. "We want to teach our kids that life happens outside of these devices. It's just a simple thing to go outside and connect with nature, play with your friends and get dirty."
Despite the mega-success of their show, the family doesn't even own a television. Yep, they don't spend time binging the series like we do. And do you want to know something else? The pair and their family still live in the same fixer-upper that they purchased in 2012. According to Country Living, the family of seven reside in the same 1,700 square foot home that they did when the series first started. They have since added an addition, per People, giving them just a tinge more space. 
We love how down-to-earth these two are and applaud them for sticking to their roots!