John Oliver Doesn't Hold Back His Dislike For Mike Richards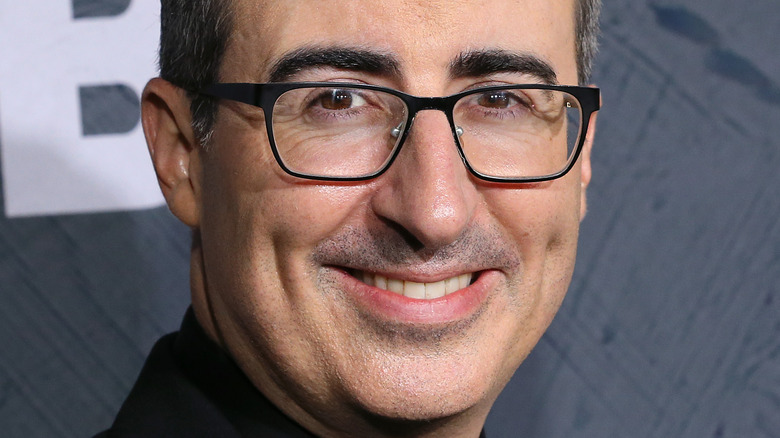 David Livingston/Getty Images
Comedian and host of HBO's "Last Week Tonight With John Oliver," John Oliver is known for poking fun at plenty of people. Who could forget the time he put Olympian Ryan Lochte on blast after the swimmer's controversial gas station incident in 2016? Per USA Today FTW, the British funnyman called Lochte "America's sweet, dumb merman" and "the purest form of the chemical element 'Bro,'" before declaring that it was time to "say goodbye to one of America's favorite idiots." Harsh!
But Lochte is far from Oliver's only target. During his eight seasons, the host has made no secret of his dislike for ex-President Donald Trump. After devoting plenty of segments to lambasting Trump's policies, Oliver urged Americans to vote the commander-in-chief out of office due to his handling of the coronavirus pandemic, according to Entertainment Weekly. "[Trump's response] has been such a disaster that there are massive f***-ups you may have forgotten," Oliver said during the November 2 episode. "Remember that time he suggested we should leave American citizens on a cruise ship ravished with coronavirus because they'd increase the number of positive cases in the country, and he 'liked the numbers being where they are'? That was insane, right?!" But with the Biden administration in power as of 2021, Oliver has turned his attention elsewhere. This time, it was "Jeopardy!" host and executive producer Mike Richards who was the subject of Oliver's barbs.
John Oliver doesn't seem thrilled about Mike Richards' casting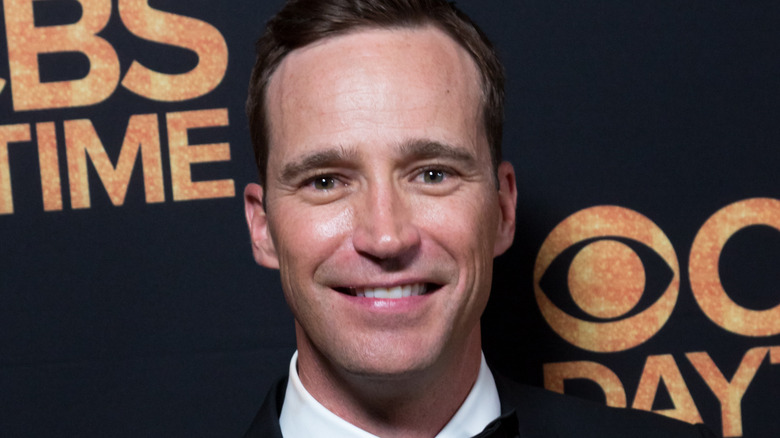 Greg Doherty/Getty Images
Following the death of beloved "Jeopardy!" host Alex Trebek in November 2020, speculation swirled around who might be best suited to step into the game-show-shaped shoes left behind. Stars like Aaron Rodgers, Katie Couric, and Robin Roberts (briefly) shouldered duties as interim hosts, but it wasn't until August that a permanent host was announced in the form of Mike Richards. (Per Deadline, actor Mayim Bialik was also reported to be the new host of "Jeopardy!" primetime and spinoff series.) The news sparked mixed reactions across social media, with some users expressing confusion, while others greeted the announcement with more excitement.
Still, no one reacted quite like John Oliver. According to People, the comedian opened an August 15 episode of "Last Week Tonight With John Oliver" by showing a clip of parents who took offense with the way in which Tennessee school board members had handled mask mandates. After one man yelled, "We know who you are!" at someone in favor of mask mandates, Oliver then took a swipe at Richards. "Holy sh**," Oliver joked, via People. "It is genuinely hard to imagine a five-word phrase less welcome than 'We know who you are,' aside from, obviously, 'new Jeopardy! host Mike Richards." Though others have shaded Richards as the new host, we doubt Oliver will be tuning into "Jeopardy!" anytime soon, unless of course, it's to poke fun at things.