Who Are Kerry Kennedy's Parents?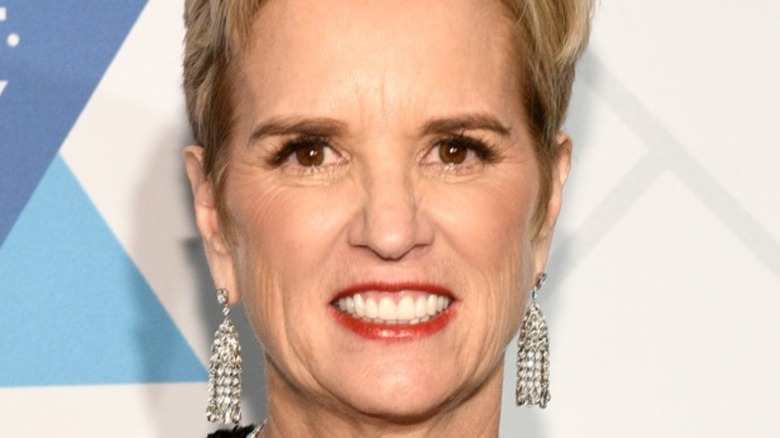 Mike Pont/Getty Images
They say that kids will often grow up to be like their parents, and that statement rings especially true for the kids of famous people. From singers like Jaden Smith to actors like Lily Rose-Depp, it's often hard for the public to recognize and then separate their personal fame from the boost they've gotten from their biological family.
However, in the case of activist, lawyer, and feminist Kerry Kennedy, her passion and ability to follow in her mom and dad's footsteps takes on a more sentimental and serious tone. After all, she is the seventh out of 11 children born to Ethel Kennedy and the late Sen. Robert F. Kennedy. Today, Kerry is the president of Robert F. Kennedy Human Rights, a nonprofit started by her mother that pays tribute to her father's unfinished work.
But who are these two individuals who raised Kerry, and how does she feel about her relationships with her mother and father today? Keep scrolling to find out more.
Kerry Kennedy's mother, Ethel, is an activist and an inspiring figure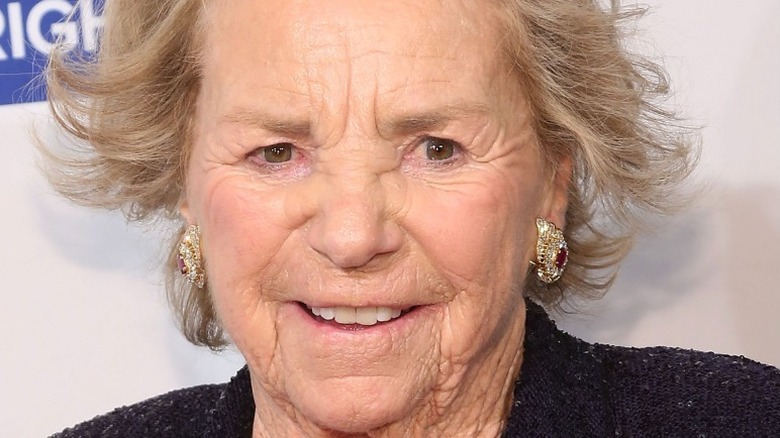 Taylor Hill/Getty Images
Ethel Kennedy was born on April 11, 1928, to parents George and Ann Skakel. She was raised in a big, devoutly Catholic family and stayed true to her religion throughout her life, per History. She met her eventual husband Robert F. Kennedy through his sister Jean Kennedy, whom she befriended while attending Manhattanville College of the Sacred Heart, according to History. The couple married on June 17, 1950, and stayed together until RFK's untimely death in 1968.
The wife to a shining political figure, Ethel never faltered from taking on politics and advocating for issues she cared about. In the years immediately following her husband's death, she founded the Robert F. Kennedy Memorial Center and co-chaired Coalition of Gun Control, all the while raising her big family at Hickory Hill in Virginia, the couple's 13-bedroom mansion, per History.
In 2021, Ethel appears to be healthy and content despite the ongoing pandemic. In an Instagram post from March 2021, Kerry Kennedy updated the world on her 93-year-old mother in a sweet post just in time for International Women's day. "I learned about mighty women from the very best! Here's to Strong Women," she shared in the caption.
Kerry Kennedy's father, Robert F. Kennedy, was a beloved politician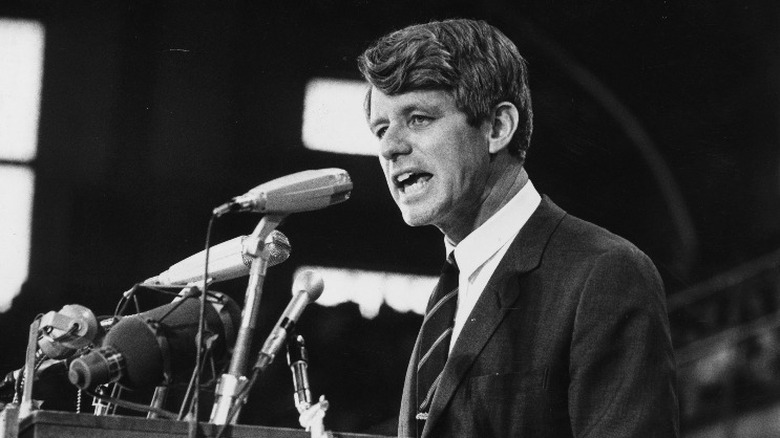 Harry Benson/Getty Images
Robert F. Kennedy was born on November 20, 1925, as the seventh child of Joseph and Rose Kennedy in Brookline, Massachusetts. RFK took on several political gigs before helping his brother John F. Kennedy run for presidency in 1960, per Britannica. After his brother's assassination, he ran successfully for the New York Senate in 1964 and declared his presidency in 1968, according to PBS. However, after winning the Democratic party presidential primaries, he was fatally shot at the Los Angeles Ambassador Hotel and died the following day on June 6, 1968, as cited in Britannica.
Fast forward to 2021, and Kerry Kennedy is intent to carry on the work of her late father. She wrote a book titled "Ripples of Hope" about RFK back in 2018 and described him in a Today interview as the opposite of a "Don Draper father" who was "very present" for her siblings. "I think the message he had for us as children was the message he had for our country, which was peace is not something to pray for," she stated after sharing a memory of her father breaking up a fight between her and her brother Michael. "Everyone is responsible for it in our daily lives."
After reviewing the lives of Ethel Kennedy and RFK, it's safe to say that Kerry Kennedy is doing her best to carry on the legacy of activism and perseverance that her parents demonstrated for her during both her childhood and adult years!