The Buffy The Vampire Slayer Star That You Didn't Remember Was In Criminal Minds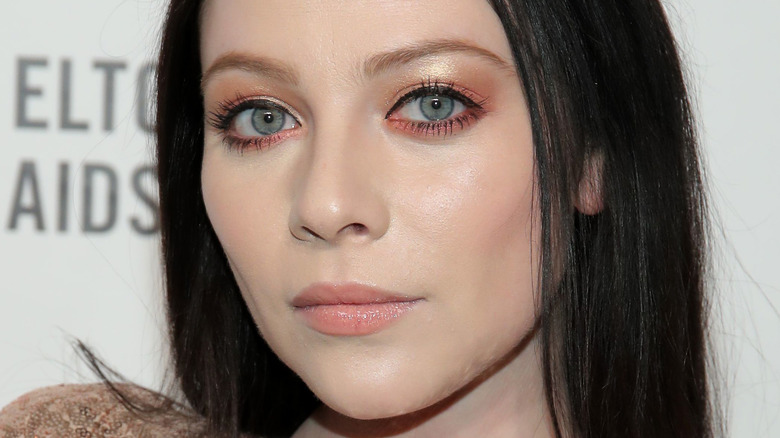 Jemal Countess/Getty Images
Over the course of its 15 seasons, "Criminal Minds" featured a fictional FBI Behavioral Analysis Unit investigating hundreds of heinous crimes and locking up the worst-of-the-worst criminals. The show became a magnet for familiar faces, bringing on several guest stars that had previously appeared in other popular shows. 
Oftentimes, stars from other shows came to "Criminal Minds" to play roles that were completely opposite of what fans had seen them do before. That was certainly the case for James Van Der Beek of "Dawson's Creek," whose character targeted Dr. Spencer Reid during Season 2. "Seinfeld" star Jason Alexander had a similar experience when he popped up in Season 8 and played a serial killer who was certainly nothing like his iconic character of George Costanza. "Criminal Minds" fans also watched as "Glee" star Jane Lynch transformed from Sue Sylvester into Reid's mother multiple times throughout the run of the crime-driven drama. 
The dramatic shift in characters came again when a "Buffy the Vampire Slayer" actor popped up briefly on "Criminal Minds" in Season 8. Many fans may have forgotten who this was, though. Read on to learn which "Buffy the Vampire Slayer" star appeared on "Criminal Minds."
A cold-blooded stalker crushed Dr. Spencer Reid's heart
As Entertainment Weekly detailed at the time, "Criminal Minds" snagged Michelle Trachtenberg from "Buffy the Vampire Slayer" to tackle an intense guest spot. It was for the Season 8 episode titled "Zugzwang," and Trachtenberg played the character of Diane Turner. TV Fanatic recapped that Turner turned out to be a former student of Dr. Maeve Donovan, the woman who had become Dr. Spencer Reid's love interest. At some time prior to this episode, Turner put together a proposal for a doctoral thesis and presented it to Donovan, who turned it down.
Sometime after that rejection, Turner started stalking Donovan and plotted revenge. Reid knew Donovan was being stalked, and the situation was so bad Donovan essentially hid in her house. Eventually, the pair thought the stalker had gone away and they planned to finally meet in person. Reid got spooked just before they were slated to meet, and things took an ugly turn from there. Trachtenberg's character got to Donovan and kidnapped her. 
Turner's goal was to take everything she could away from Donovan, and ultimately, both women ended up dead. Reid was unable to track down Turner and Donovan until it was too late, and he was left heartbroken.
Michelle Trachtenberg has teased an intriguing new project
Michelle Trachtenberg's role as Dawn Summers on "Buffy the Vampire Slayer" allowed her to play a teenager filled with angst who was jealous of her big sister Buffy, per Screen Rant. Dawn was seen in a total of 66 episodes between 2000 and 2003 according to her IMDb page. Trachtenberg's character generally didn't win over "Buffy" viewers, but the actor herself showed off her talent and went on to act in a number of other shows in addition to her "Criminal Minds" stint.
Between "Buffy" and "Criminal Minds," Trachtenberg portrayed Georgina Sparks on hit series "Gossip Girl." Since then, she has snagged a handful of roles, like on the web series "Guidance," and lent her voice to both "Robot Chicken" and "Human Kind Of." However, her acting roles ended in 2018 and she's shifted her focus elsewhere. 
In April, Trachtenberg teased her Instagram followers with news about a new project. "Excited to share that soon, you can watch me as the Host and Executive Producer of my new true crime show 'Meet, Marry, Murder,'" she said. "I am a big fan of the true-crime documentary genre and have been looking for the right project to align with." According to The Hollywood Reporter, the series was initially slated to consist of 13 episodes that delved into marriages that ended in murder. The project appears to be under development at the time of this writing, but her fans will surely be eager to check it out once it's available.