The Truth About Brielle Biermann And Chase Chrisley's Relationship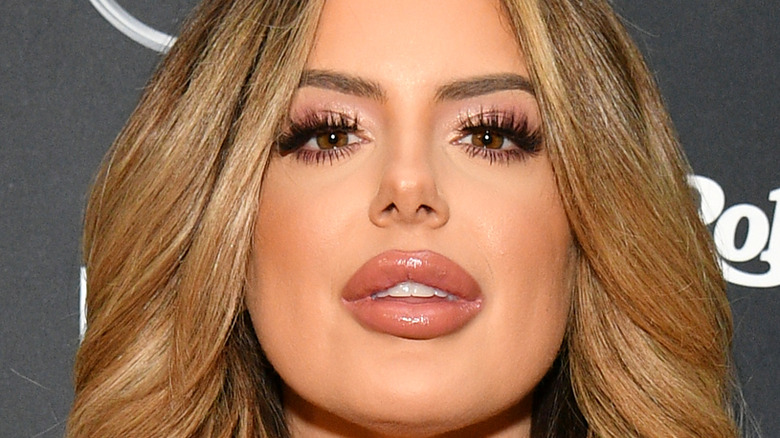 Dia Dipasupil/Getty Images
Being on a successful reality television series certainly brings ups and downs, rumors, and speculation. But there is one aspect of reality TV fans like to gossip about the most: who the reality stars are dating. And that is no different for Chase Chrisley and Brielle Biermann, two young reality show stars from "Chrisley Knows Best" and "Don't Be Tardy," respectively.
The two stars have a lot in common. Both of their families are in the spotlight, have successful reality shows, and both have famously lived in Atlanta — Brielle still does, while the Chrisley family now resides in Tennessee — and they are close in age, with Chase being 25 years old and Brielle 24. With so much in common, there is no question fans would love to see these two together romantically and possibly see a crossover of "Chrisley Knows Best" and "Don't Be Tardy." 
So, what's the truth about their relationship?
Brielle Biermann and Chase Chrisley posted flirty captions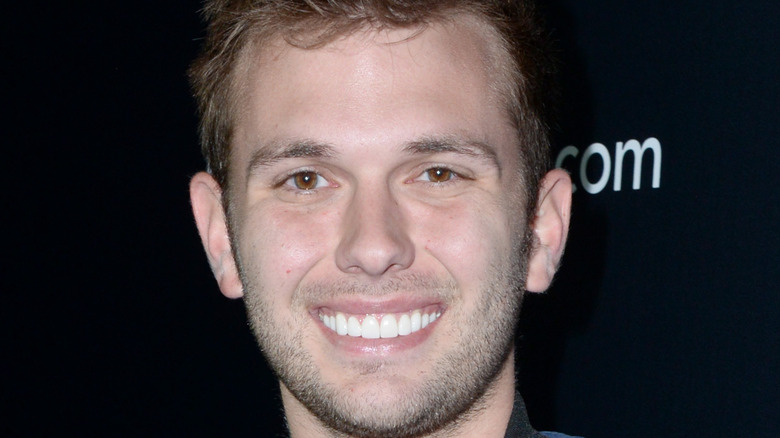 Vivien Killilea/Getty Images
In 2019, there was speculation these two were romantically linked, so let's dive into the details.
According to OK!, in 2019, Chase Chrisley posted a now-deleted Instagram photo of him kissing Brielle Biermann on the cheek. "Years in the making," he reportedly captioned the photo. From there, rumors began swirling of a romance between the two. Per the outlet, Brielle replied, "Like 10 years" — to which many speculated is the length of their friendship. Then, continuing to tease followers, Brielle posted her own Instagram picture — which now also appears to be deleted — of her long, blond hair, to which Hollywood Life said Chase reportedly commented, "Something nice to pull on."
The speculation of their relationship doesn't stop there. According to OK!, some fans pointed to a photo Brielle's mom, former "Real Housewives of Atlanta" star Kim Zolciak-Biermann, posted of the pair hugging back in 2015 to validate the speculation. 
But despite the talk, these two insist they are just friends. Brielle told Bravo TV at the time of the speculation, "I'm not really looking for a relationship because I've been in relationships for years." She continued saying, "If a relationship comes, it comes, but I'm definitely not looking. I am dating. I'm seeing a few people like just talking and hanging out, nothing too serious or crazy, and it's just fun."
Where are the two now?
While the two are both currently single, don't get your hopes up again! It doesn't seem these two are each other's soulmates. In 2020, Brielle Biermann interviewed with Us Weekly, where she said she is "very single" and that the coronavirus pandemic "put a damper" on her dating life. As for Chase Chrisley, per E! Online, he recently ended things with his girlfriend Emmy Medders. The two had been dating since 2020, and things moved fast. For example, in the new trailer for the upcoming season of "Growing Up Chrisley," Chase talks about proposing to Emmy — and he even purchased a ring. But, as Chase recently told E!, the two are no longer together. "Emmy's a great girl, she's a great person. I care about her a lot," he said, before continuing, "It was just time for us to go our separate ways."
It seems Chase and Brielle are busy doing their own thing, as Chase focuses on his real estate business while Brielle continues working on her makeup line, KAB Cosmetics, with her mom and sister, Ariana Biermann. When asked about what she sees in a future partner, Brielle told Us Weekly that she wants a partner who is "loyal, honest, [and] spontaneous." While Brielle continues looking for her person, and Chase continues looking for his, we hope they're still friends.