What Sarah Ferguson Called The Queen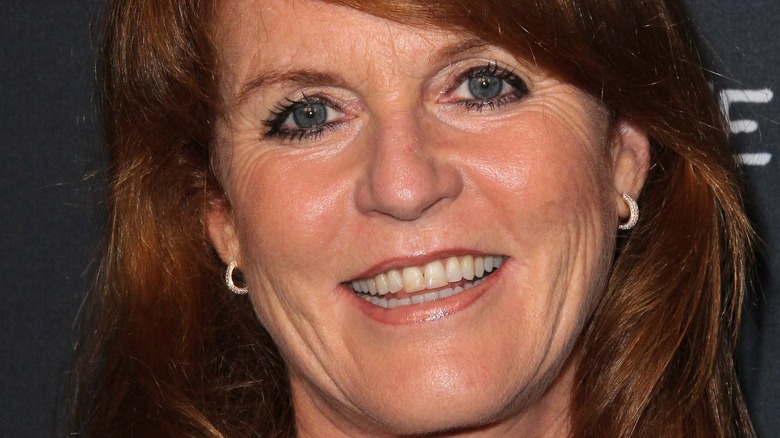 s_bukley/Shutterstock
Not only is Sarah Ferguson the mother of two princesses, but she was also one of Princess Diana's closest friends. As she told People, "We were best friends from when she was 14 and I was 15." The way Fergie tells it, she and Lady Di were close friends who married two princely brothers. The Duchess of York also shared the pearls of wisdom she received from the Princess of Wales. "She said, 'Fergie, remember one thing: When you're at the top of the pedestal, it's so easy to fall off. And you're at the bottom. You just climb up.'" And that's precisely how Sarah has survived the ebbs and flows of her life. 
The duchess was married to Prince Andrew during the late 1980s and early 1990s. On August 8, 1988, she gave birth to her first child, a daughter. Now, royal protocol demanded that Andrew and Sarah have a talk with Queen Elizabeth about the baby's name. According to the Mirror, the duchess had set her heart on naming her daughter Princess Annabel. But the monarch thought the moniker "too yuppie," and vetoed it. Queen Elizabeth II was at "the top of the pedestal," and even though Sarah was the baby's mother, she had to heed the queen's wishes. For two weeks, Great Britain sat on tenterhooks, waiting for the announcement of the baby's name. Elizabeth then suggested "Beatrice," and that is how Beabea, as her sister Eugenie calls her, got her name. 
However, Sarah has a name of her own for the queen.
Queen Elizabeth is "more of a mother" than Sarah Ferguson's own mother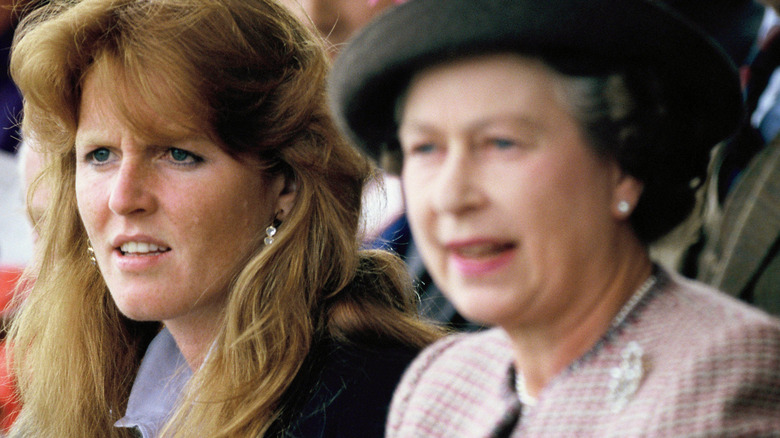 Georges De Keerle/Getty Images
Queen Elizabeth II has big plans for her 2021 Platinum Jubilee celebration. She has sat on the throne for 70 years, and she will be celebrating in style. Her former daughter-in-law and mother of her grandchildren has also established a relationship with her and provides some keen insight into what the British monarch is really like. 
The Duchess of York was promoting her debut romance novel on the Tea with Twiggy podcast when she started talking about the queen, per People. "I think to myself that honestly, my mother-in-law has been more of a mother to me than my mother," she said. (Sarah was raised by her father after her mother left to be with her second husband in Argentina, per Hello!). Sarah went on to list Elizabeth's admirable qualities, saying, "I absolutely admire the incredible way Her Majesty is so modern ... and how flexible, and how understanding, and how forgiving and how generous."
In the podcast, Sarah claims that the queen is the "person who believes in me." It's little wonder Sarah calls Queen Elizabeth her "greatest mentor." Talk about a special mother-in-law relationship that has stood the test of time!