Sandra Lee's Fiance Controversy Is Worse Than We Originally Thought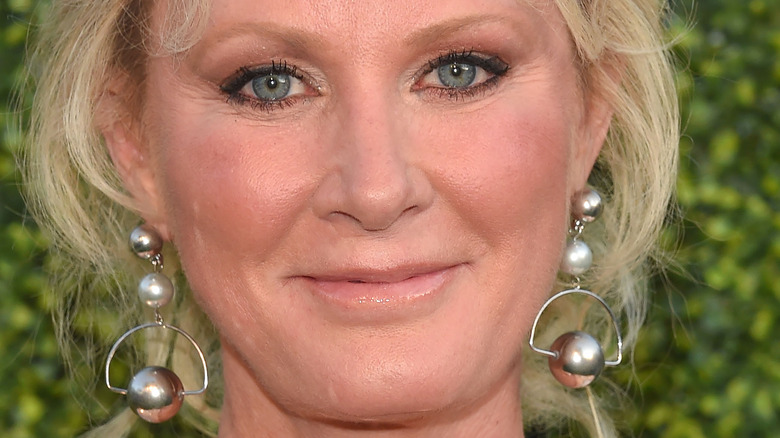 DFree/Shutterstock
Things have gotten complicated for celebrity chef Sandra Lee. But before we can get into all of that, we have to start from the beginning. If you don't know her from her cooking, you probably know her from her relationship with disgraced New York governor Andrew Cuomo. In August, Cuomo officially announced his resignation from the position, days after the New York attorney general's investigative report claimed that the governor allegedly sexually harassed 11 women.
Thankfully for Lee, though, she got out before things got bad. She and Cuomo broke up in 2019, but it reportedly took her a while to move on. Then, just when she thought she'd picked herself up, she had to face the accusations against her former lover. "This has all been tremendously horrible and painful for her to read about," a source told the New York Post in April.
Lee had some good things going for her, too, though. Namely, a new love, Ben Youcef, that everyone hoped would work out. Things seemed like a done deal when she got engaged, but rumors began to spread that turned the whole situation on its head.
If you or anyone you know has been a victim of sexual assault, help is available. Visit the Rape, Abuse & Incest National Network website or contact RAINN's National Helpline at 1-800-656-HOPE (4673).
Sandra Lee's fiance has a messy past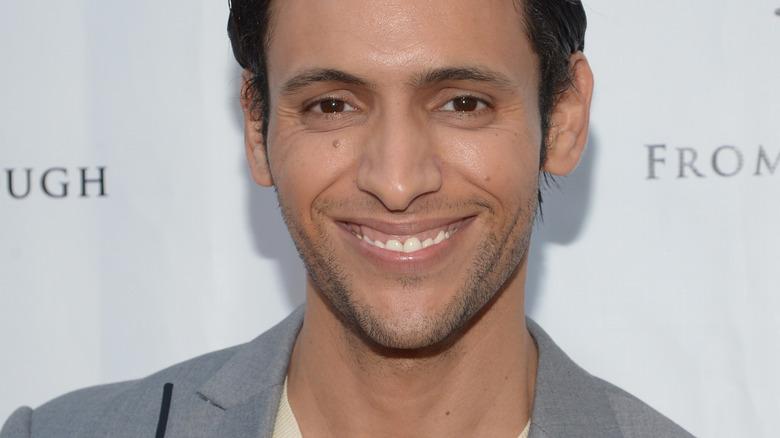 Jason Kempin/Getty Images
Everybody brings their own unique brand of baggage to a relationship, but Sandra Lee's fiance, Ben Youcef, brings a lot. After a whirlwind romance, in which the couple was spotted packing on the PDA by the press more than once — not to mention a hasty engagement — news broke that Youcef was in no position to get married because, well, he's still married!
According to documents obtained by the Daily Mail, Youcef has been in the process of divorcing his estranged wife for the past two years, and things are messy. The divorce hasn't gone through yet because the former couple is still fighting over custody of their twins. Youcef supposedly wants joint custody, and his soon-to-be-ex is not budging, the outlet claimed.
Youcef's former mother-in-law was adamant that he shouldn't have any custody over the kids. "The children are early risers, but Ben would stay up very late at night, generally until 2 a.m., so he would wish to not wake up early with the children," she claimed. "The children would be confined to their bedroom by child safety locks where they would play until they could get someone's attention."
As if the messy divorce and angry ex weren't enough of a reason to question the relationship, those close to Lee say she has more reason than one to be wary of Yucef.
Sandra Lee's fiance might be in it for the wrong reasons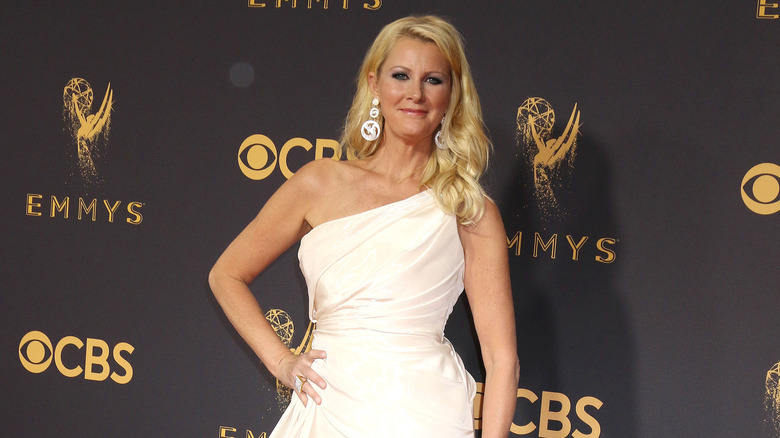 Kathy Hutchins/Shutterstock
When it comes to her relationship with her fiance Ben Youcef, Sandra Lee's friends only want what's best for her. The only problem is they allegedly think the best thing for her is to be as far away from Youcef as possible.
On top of the complicated relationship with his ex (and ex-mother-in-law) and his ongoing legal battle over his kids, those close to Lee think he's an opportunist. First, for some context, Lee is worth an estimated $20 million and recently bought a Malibu beach house for $3.4 million, according to the Daily Mail. By contrast, Youcef allegdly receives $900 a month in unemployment and $1,300 a month from his acting gigs, per the outlet. Of course, the wealth gap alone doesn't necessarily mean Youcef is after Lee for her money, but friends don't like his attitude.
"Ben is an opportunist," a friend of Lee's told the outlet. "I'm sure he is loving the media attention he is getting. He craved this sort of attention for several years, and now he has it." Apparently, Youcef can't stop bragging about his fiance's prestige to anyone who will listen. Months ago, he told people he is dating a "celebrity," he was so proud to say it.'" The friend added that they felt bad for Lee. "She's gone from a sexual predator in Andrew Cuomo to Ben, an opportunist," they said. "He has his own agenda."