Lucie Arnaz Reveals Her Feelings About Nicole Kidman Playing Lucille Ball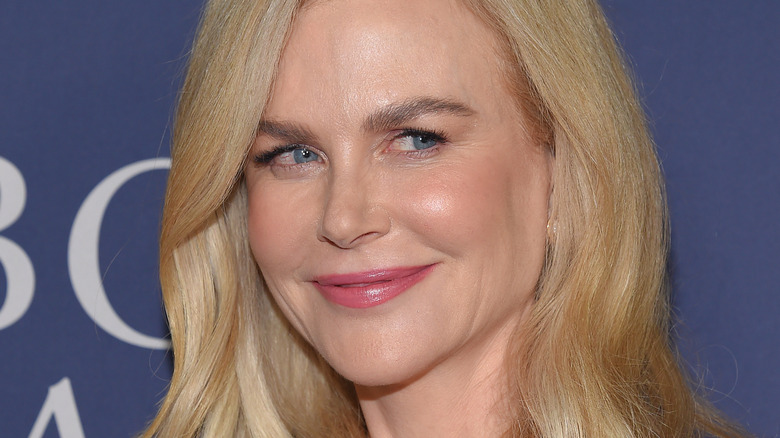 DFree/Shutterstock
Best known for revolutionizing the comedy era in the '50s, Lucille Ball was a national treasure to television fans. She starred in the beloved comedy series "I Love Lucy," which is still in syndication until this day, according to Today. The black-and-white comedy, which starred Ball and real-life husband Desi Arnaz, followed Lucy and her dream of getting into show business, only for her plans to be foiled by her husband Ricky Ricardo, per IMDb. "I Love Lucy" turned Ball into a household name, and the show brings about $20 million to CBS annually in syndication, the Los Angeles Times reported in 2012.
With Ball's cultural influence on television, it's no surprise that biopics are being made about her. In January 2021, it was announced that famed screenwriter and director Aaron Sorkin would be directing "Being the Ricardos," a biopic about the relationship between the "I Love Lucy" stars, according to Deadline. Nicole Kidman and Javier Bardem were attached to star, but fans weren't convinced about Kidman's physical appearance to Ball after on-set photos of her in costume were released. 
However, fans aren't the only ones with opinions. Ball's daughter, Lucie Arnaz, has thoughts as well. Find out how she feels about Kidman portraying her mother below.
Lucie Arnaz is pleased with Nicole Kidman's performance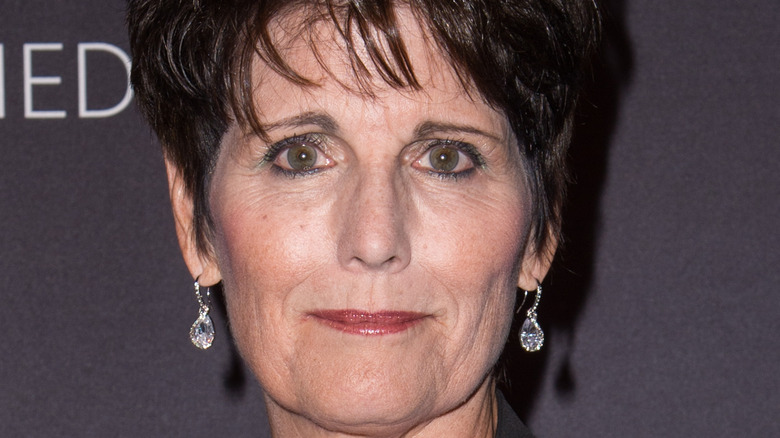 Emma Mcintyre/Getty Images
While some fans of Lucille Ball are skeptical about Nicole Kidman's appearance in "Being the Ricardos," Ball's daughter, Lucie Arnaz, thinks Kidman will do her mother justice. In an interview with Palm Springs Life, Arnaz said that she visited Kidman on the set of "Being the Ricardos" for two days and described what she saw as "extraordinarily classy and first-rate." She also praised the cast as "really great performers."
Arnaz applauded Kidman specifically for her portrayal. "Nicole did a spectacular job. The two days that I watched, though, were both little flashbacks, so she was playing Lucy in the late '30s and mid-'40s. She wasn't Lucy of Lucy Ricardo fame yet, so it was a trifle different," Arnaz said, before adding, "...what she did was astounding. She's got such poise and class."
And in January, Arnaz posted a video on her Facebook page denouncing the criticism over the casting. "There seems to be a lot of discussion about Nicole Kidman. It should be Debra Messing, it should be Carole Cook," she said in the video. "We are not doing a remake of 'I Love Lucy.' No one has to impersonate Lucy Ricardo, nor do the Vitameatavegamin routine, or the chocolate factory routine, or any of the silly things. It's the story of Lucille Ball." At the end, Arnaz asked fans to "stop arguing about who should play her" and reassured them that "it's going to be a nice film."