Why Prince Harry's Memoir Might Not Turn Into A Bestseller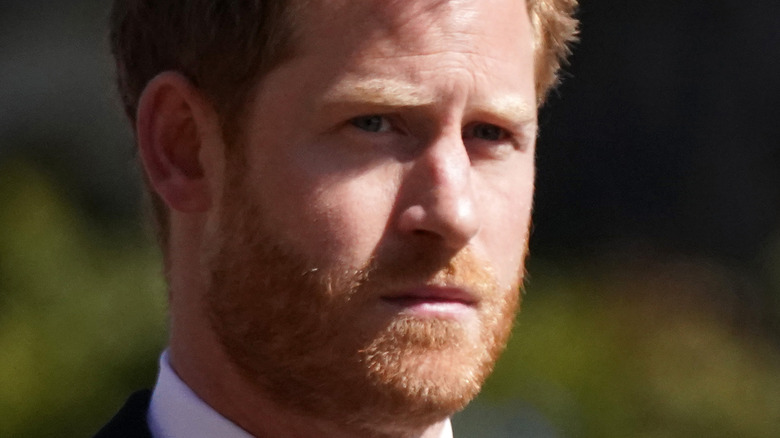 Wpa Pool/Getty Images
When Prince Harry announced that he was writing a memoir, he said that he wasn't going to write about his life as a royal, but rather about the man he's turned into, per a statement to the press. But before he made the announcement, both Harry and his wife Meghan Markle made quite a few shocking revelations about their life as members of the British royal family. During their seismic interview with Oprah Winfrey, the Duke and Duchess of Sussex alleged that there were concerns about the color of baby Archie's skin and Harry admitted that his father, Prince Charles, had stopped taking his phone calls.
Harry also admitted on a May episode of the "Armchair Expert" podcast that he had worries about his future with his many responsibilities. "It's the job right? Grin and bear it. Get on with it," he said. "I was in my early 20s, and I was thinking I don't want this job, I don't want to be here. I don't want to be doing this. Look what it did to my mum. How am I ever going to settle down and have a wife and family, when I know it's going to happen again?" he questioned. 
With Harry and Meghan dropping so many truth bombs about their royal life, some can't help but wonder what's in store for the prince's memoir. However, others have a totally different opinion about the book, prompting many to believe that it won't be much of a royal bestseller. Here's why. 
People have heard enough about Prince Harry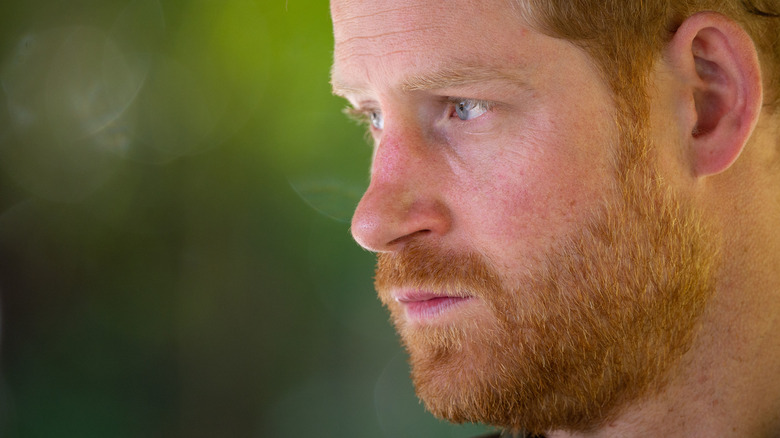 Pool/Getty Images
Even though Prince Harry and Meghan Markle are making a lot of headlines for the things they say and do, they've also got several upcoming projects in the pipeline with their Netflix and Spotify deals. With the Duke and Duchess of Sussex getting so much attention, some people are beginning to feel a little royal fatigue. According to Express, a YouGov poll suggests there aren't many people interested in Harry's memoir or what he has to say about his life anymore.
Surprisingly, the survey says that only 9% of Americans are eagerly awaiting Harry's book while 51% said they have no interest in it at all. In the UK, the numbers are even more damning with 67% of respondents admitting that they won't be picking up Harry's book when it hits bookshelves next year. However, it seems that Buckingham Palace is quite interested in the book, as a source told Express that the Firm was "shaken up" by Harry's announcement.
So, what does this mean for the Duke of Sussex? While royal fans and critics on both sides of the pond will continue to hear what he has to say, there aren't many of them interested in reading several hundred pages of it.