The Soap Opera You Didn't Know Alec Baldwin Starred In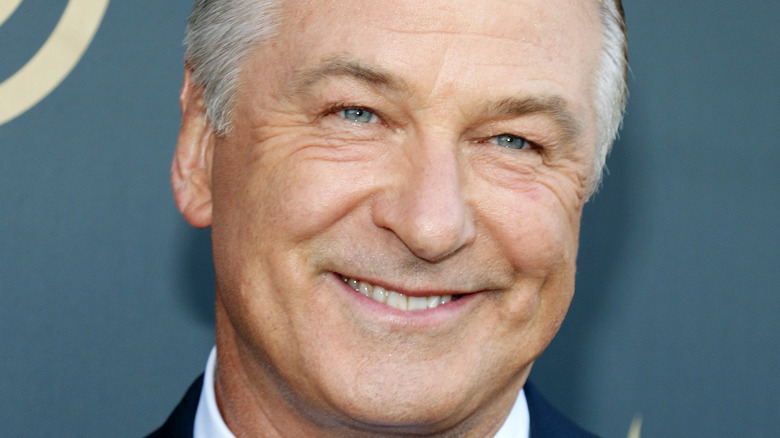 Tinseltown/Shutterstock
Alec Baldwin is one of the most prominent figures in Hollywood with a career spanning over several decades. The actor has starred in hits such as "Beetlejuice," "Working Girl," "Prelude for a Kiss," and "The Hunt For Red October." He's also someone who makes headlines for his personal life just as much as he does for his professional one. As one of the most outspoken people in the entertainment industry, Baldwin often weighs in on socio-political commentary and what is going on in the world.
But before he became a household name, Baldwin was a daytime television actor looking to make his way up the Hollywood chain. In 2020, the actor opened up about his experience during the two-hour ABC special "The Story of Soaps." Speaking about his own soap experience he said, via People, "They had a very good cast. They had a very talented cast. That changes everything when you go to work. You don't care if it's a soap, if you're working with somebody who's great, everything goes up. I loved it."
So, which soap opera was Baldwin on? Keep reading below to find out!
Alec Baldwin's transition from the small screen to the big screen
Daytime television stars are known for their devilishly handsome characters and all of the drama they stir in their fictional towns. For Alec Baldwin, he told People that being a part of his daytime television cast was "probably one of the five most important times of my life." The actor says that landing the role as the handsome but untrustworthy Joshua Rush on "Knots Landing" was a great chance to play a "bad boy" character on the small screen. It was also a role that he still looks on fondly today. "When I play that kind of character, I want to give it everything I can so when the hero kills me or thwarts me in the end, it's more satisfying for the audience," he said, adding, "You really want that guy to get it."
And get it, he certainly did. Baldwin was so good and so convincing in his role that when he met the show's fans at the time, some believed that he actually was the two-timing evangelist that he played on TV. "One day a strange woman came to me backstage, very sad and angry, and said, 'Watch out what you do with your character because you are going to offend a lot of people,'" he told TV Guide (via the Official Guide to Knots Landing) in 1984.
But "Knots Landing" wasn't the only soap opera that Baldwin had starred in.
Alec Baldwin's early days in daytime television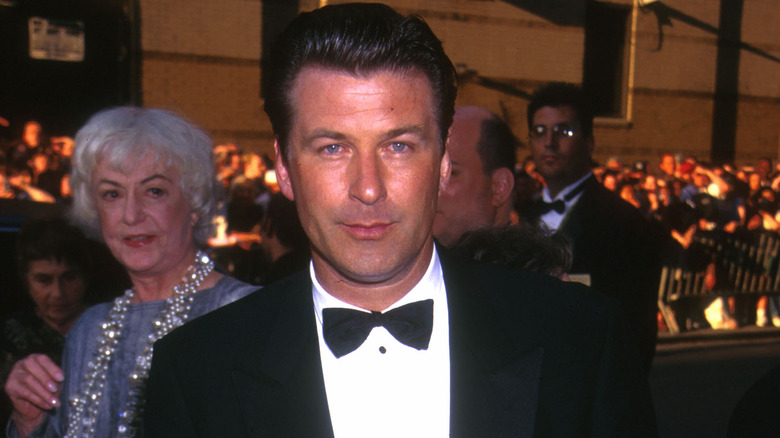 Diane Freed/Getty Images
Alec Baldwin might not have made it to Port Charles on "General Hospital," but he did get a role on the long-forgotten NBC soap, "The Doctors" from 1980 to 1982. Baldwin played a character by the name of Billy Aldrich. Soon after he decided to move to Los Angeles permanently and used his soap career as a stepping stone to Hollywood.
According to Baldwin, he definitely doesn't regret his time on daytime television. Speaking with Interview back in 1989, he said, "Soaps are the best. They really are. If you can do a soap, well, you can do anything." He continued praising the profession, particularly his time on "The Doctors," explaining: "You have to learn pages of dialogue very quickly. It was very intense. Making choices. Getting along with people." And, he noted, "As time went on, my character became more and more important. Eventually it was one of the most important in the show."
Seeing how Baldwin meets all the qualifications for the perfect soap star, it's no wonder he loved it so much.