What Alec Baldwin Once Said About Running For New York City Mayor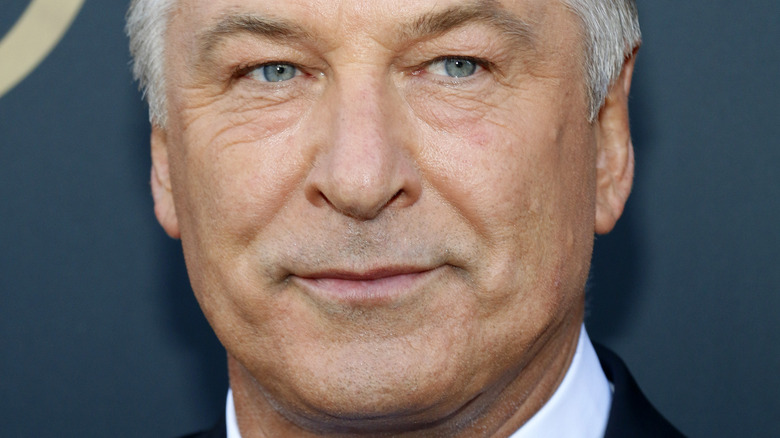 Shutterstock
Alec Baldwin has a history of being one of the celebrity world's most outspoken political commentators. At one point, it seemed like a day didn't go by that Baldwin didn't have something to say about Donald Trump during his presidency. If that weren't enough, the father of seven was given his own late-night talk show on MSNBC back in 2013, per Deadline. However, the network pulled the plug on the series fives episodes in after Baldwin hurled a homophobic slur at a photographer outside his apartment.
Politics has still followed the actor, both in his personal life and his professional one. Baldwin has gotten a lot of attention for playing Trump on "Saturday Night Live," which earned him not only laughs but also plenty of praise and criticism. "I mean, it's cartoonish. All I wanted my Trump to be is mean-spirited and miserable, like Mr. Potter from 'It's a Wonderful Life'," he told The Hollywood Reporter. "But then I'll say, 'Oh, I don't want to do it anymore,' and people will go, 'Don't you dare give that up, we need you.' Like I've gotten people through something in our nation's history."
Before he played an outlandish version of the politician, there was a time in which Baldwin was also thinking about becoming one himself. Here's what you need to know.
Alec Baldwin teased political ambitions for years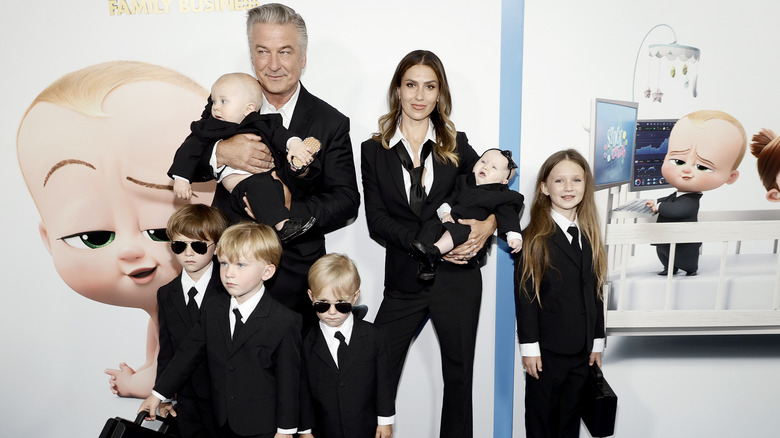 Jamie Mccarthy/Getty Images
According to The New York Times, it seemed that Alec Baldwin was thinking about throwing in the towel in Hollywood. He needed a change of pace and was toying with the idea of running for mayor of New York City. In fact, Baldwin talked about it so many times back in 2011 that many critics thought he was seriously thinking about taking the next step in his bid for the mayor's seat. 
The actor told CNN's Eliot Spitzer that he was "very interested" in running for office, but only in the Big Apple, per the Hollywood Reporter. He wanted to make a significant change for the city and believed that he had a deep connection with the people of New York. "I do believe that people want to believe that someone who deeply cares about the middle class ... would like to seek public office," the actor said at the time. If that weren't enough, he also told "60 Minutes" all the way back in 2008 that politics was definitely on his mind at the time. "There's no age limit on running for office, to a degree... [It's] something I might do, one day," he explained.
So, what stopped Baldwin from pursuing his dream of becoming the mayor of perhaps the most influential city in the world?
Alec Baldwin ended up sticking to what he knew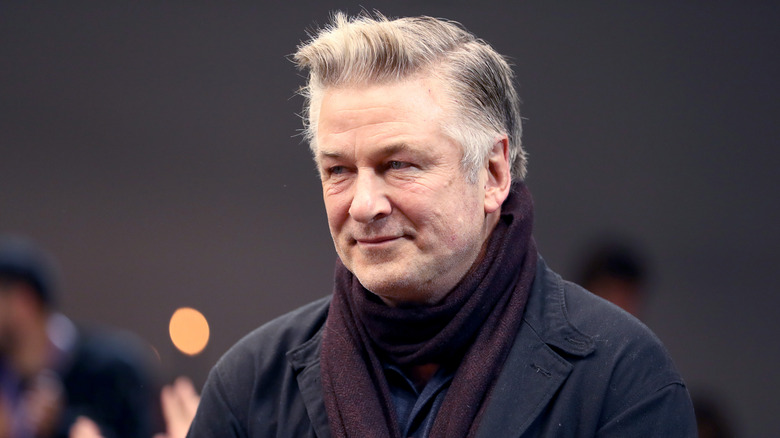 Rich Polk/Getty Images
Even though Alec Baldwin dropped more hints about being a politician than anyone could count, the actor ended all of the speculation about his political career as quick as he may have begun it. While speaking on New York Public Radio's "Here's The Thing" (via The Atlantic) in 2011, he said that he simply "lost the appetite" for a life of public service. Apparently, he didn't want to be known as yet another "sleazy" politician with a "lust for power." That, and he was just turned off by politicians altogether. He said, "They're like a guy on a date that you can tell he just can't wait to get his hand up your blouse before even the lights go out in the theater."
However, by 2015, there was speculation that he would play a mayor in an untitled HBO series, per the New York Post. While that series didn't seem to come to fruition, Baldwin did, of course, go on to play Donald Trump on "Saturday Night Live," and win an Emmy in the process. It's a good thing that Baldwin is sticking to his day job — playing politicians in front of the cameras for a good laugh instead of being one.