The Two People Kris Jenner Would Most Like To Have Dinner With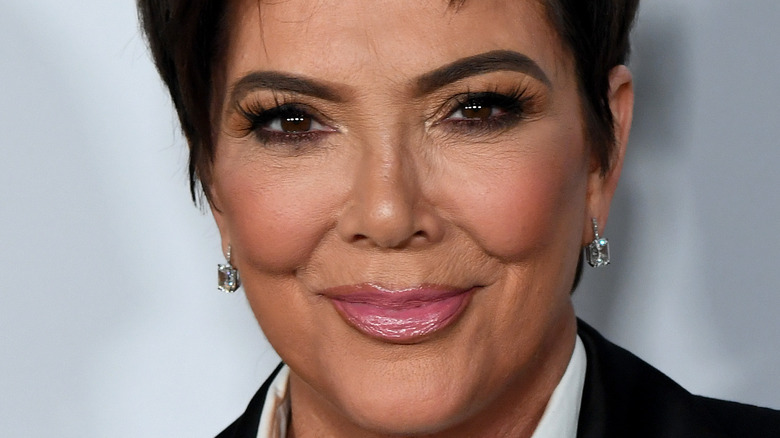 Kevin Winter/Getty Images
As someone who has been in the spotlight for well over 15 years, most people think they know everything there is to know about Kris Jenner. She's a momager, a manager, and one of the biggest names in the entertainment industry. The Kardashian family matriarch became a household name thanks to the success of "Keeping Up With The Kardashians" and how she managed to turn her family into both a business and a brand. But little do some fans know that there's another side to Kris that she often doesn't show in front of the cameras.
Back in 2018, Kris' daughter Kim Kardashian revealed that her mother is quite religious. During an episode of "Keeping Up With The Kardashians," Kim said (via the Daily Mail): "We don't share it much, but we're really religious. We start our day with a group chat with a Bible verse from my mom, and everyone chimes in on the meaning of it. We are very Christian — and our work ethic and our discipline comes from so many years at Catholic school."
That influence helped inspire Kris' answer when she was asked who she would love to have for her dream dinner date, dead or alive. In fact, she mentioned two very important figures in her life. Keep scrolling down to find out who they are.
Kris Jenner's dream dinner dates may not be who you think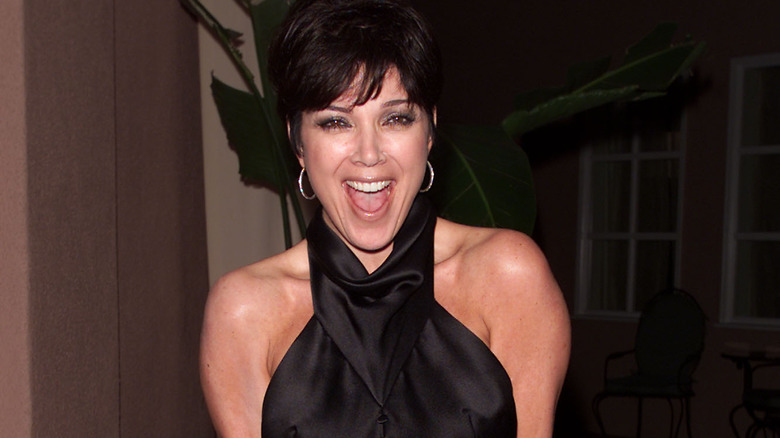 Frank Micelotta Archive/Getty Images
Kris Jenner has had a life that has been anything but ordinary. Soon after graduating from high school, the San Diego native went straight to work until she met and fell in love with her first husband, Beverly Hills-based attorney Robert Kardashian. The couple had four kids: Kourtney, Kim, Khloé and Rob Kardashian. After their divorce, Kris went on to marry former Olympian Caitlyn Jenner, with whom she shares two more children: Kendall and Kylie Jenner.
Kris has certainly crossed paths with a lot of people in her life, but when asked who she would like to have dinner with — either dead or alive — her answer was perhaps a surprising one. She told the Wall Street Journal, "Probably Robert Kardashian, or Jesus is my top, top, top. But the two of them at the same dinner would be even better."
Having Jesus at dinner makes sense, especially after Kim Kardashian's revelation about her mother's religious side. But seeing how Kris' divorce from Robert — who died in  2003 — wasn't exactly amicable, that choice is more of a surprise. Is it because she still has some things to say to her ex? Keep reading below to find out.
Kris Jenner wants to make her wrongs into rights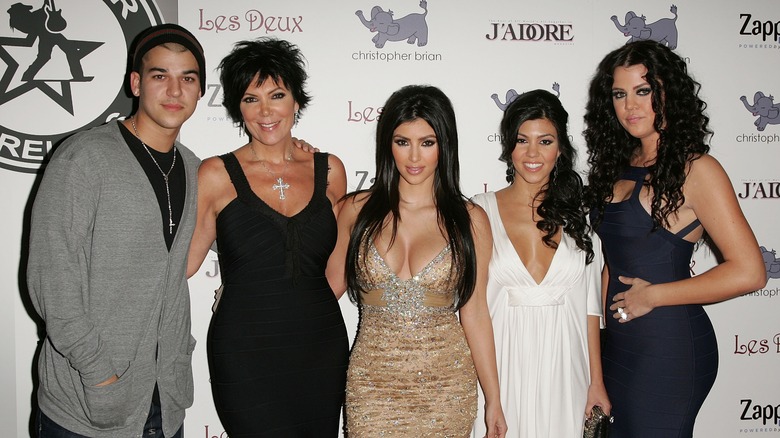 Noel Vasquez/Getty Images
Kris Jenner also revealed to the Wall Street Journal that her life changed drastically after her divorce from Robert Kardashian so much so that she had to learn how to do simple things in her life like pay her own bills, since she hadn't before. She recalled, "I woke up one day to responsibilities that I hadn't had the day before. And I needed to figure it out. And the good news is, I pay attention ... I'm a quick study and I knew I had to get it together."
Kris also told Fox News' "OBJECTified" that she has some regrets about how things ended with Robert (Kris notoriously had an affair with soccer player Todd Waterman while she was married to Robert). When asked about that time in her life, she said (via People): "When I look back on it now, probably one of my biggest regrets in my life is that marriage fell apart."
Kris might not get that chance to have dinner with Jesus or Robert anytime soon, but it's good to know that she reflects on her past just as much as she's focused on her future.