Inside Taylor Kinney's Love Life Since His Split With Lady Gaga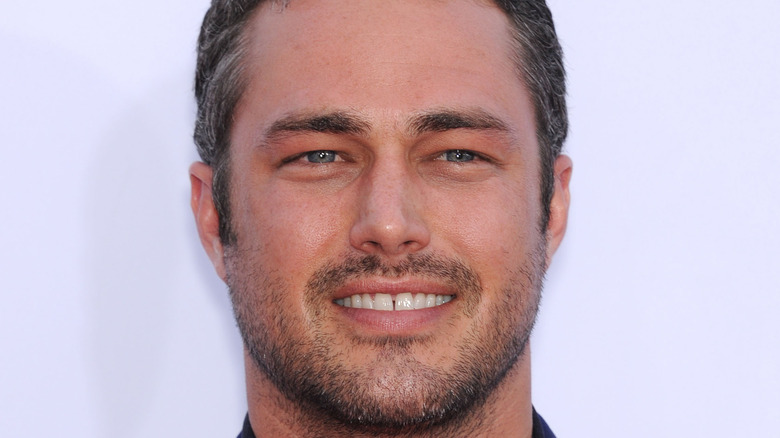 DFree/Shutterstock
It's safe to say there are some fans who are still not over Lady Gaga and Taylor Kinney's split. Though the two seemed like the perfect match, they ended their engagement in 2016 after four years of dating. The "Born This Way" singer confirmed the breakup in an emotional statement via Instagram at the time. "Taylor and I have always believed we are soulmates. Just like all couples we have ups and downs, and we have been taking a break," she wrote. "We are both ambitious artists, hoping to work through long-distance and complicated schedules to continue the simple love we have always shared," Gaga continued. "Please root us on. We're just like everybody else and we really love each other."
Later that year, she also opened up about Kinney in an interview with Howard Stern — and had only good things to say about her ex. "It's just about life changes, and we all go through different stages and we're focused on different things," she explained. "To be fair, I think that Taylor's pretty f**king cool that over the years, no matter what creative transformation that I've gone through, he's always been very supportive of that and loving."
In the years to come, Gaga entered relationships with Christian Carino, Dan Horton, and Michael Polansky. As for the "Chicago Fire" actor, he moved on as well. Scroll ahead to learn more about Kinney's private love life and who he's rumored to be dating these days.
Taylor Kinney sparked romance rumors with multiple women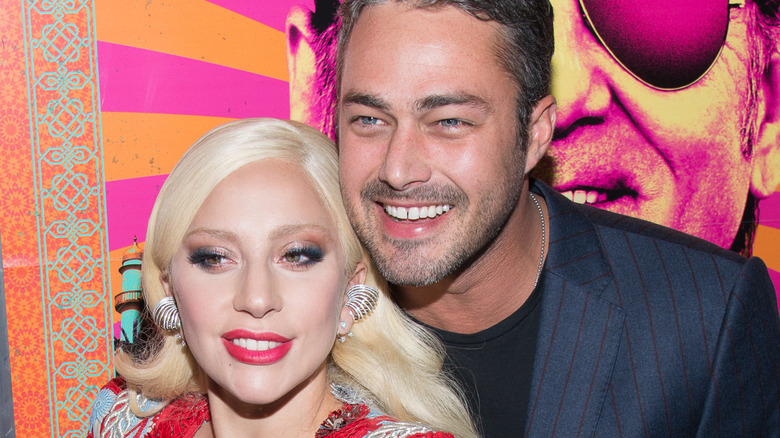 Sky Cinema/Shutterstock
Following their breakup, sources told Us Weekly that Lady Gaga and Taylor Kinney "talk or text every single day and meet up when they're in the same city, but nothing romantic is happening between them." The singer herself told Howard Stern that they were "very close," adding, "He's been my lover and my friend for a really long time." However, when asked if she would be happy if her ex started dating again, she said: "I'm not going to f**king throw a party!"
It didn't take very long for Kinney to move on as he was romantically linked to a woman named Alanna DiGiovanni a few months later. Sources told Page Six the two were quietly dating and that they had visited Texas together to attend the Formula One race and Taylor Swift concert.
Then in 2019, the Daily Mail published a photo of Kinney sharing a passionate kiss with a woman at a Pennsylvania restaurant. At the time, a source said: "I have no idea who the woman is, he just started making out with her. She looked like she was having fun." They also revealed this wasn't the first time Kinney was spotted with dates. "He often brings beautiful girls into town but he met this one in the bar that night," the insider said.
Taylor Kinney seemingly has a new girlfriend
In March 2020, Taylor Kinney sparked dating rumors when he posted a video on Instagram of him dancing with a mystery woman to the country song "Heartbreak Medication" by Jon Pardi. It's hard to make out who the woman is, but the two appeared quite close leading fans in the comments to assume he had officially moved on from Lady Gaga. "Stay safe. Find ways to be connected. Listen to music and read ya some HST," he captioned the black-and-white clip.
Based on the song's lyrics, these two are definitely more than friends. In fact, the specific verse they're dancing to is (per Genius): "And here I go again, I'm drinkin' one, I'm drinkin' two / I got my heartache medication, a strong dedication / to gettin' over you, turnin' me loose."
The actor shared other photos featuring the same woman throughout the year, including one of her doing a puzzle and another of her walking in nature. He's never tagged her in any of the pics, but it might be safe to assume she's his new girlfriend. Also, though it looks like he's ready to share more details about his love life, Kinney has been uber private since Gaga, so we shouldn't expect him to share more than he's comfortable with.