The Truth About Judge Judy's Health Problems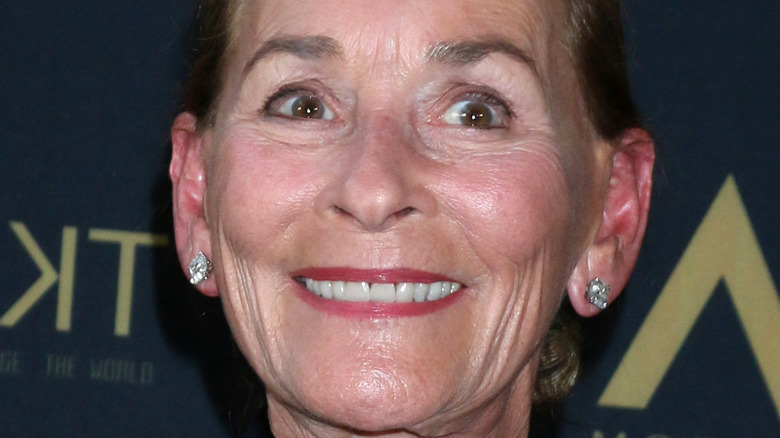 Kathy Hutchins/Shutterstock
It's hard to believe but Judge Judy Sheindlin has been ruling our TV screens (and hearts) for nearly three decades. She became a household name after "Judge Judy" — an arbitration-based reality court show — premiered on CBS in 1996, per IMDb. The show ran for 25 seasons before ending last year. The reason for her departure, according to Sheindlin, was because she felt disrespected.
In an interview with The Wall Street Journal in June, Sheindlin cited tensions with CBS as the reason behind exiting the show. Most of the ire stemmed from CBS reportedly buying out Sheindlin's ownership of "Judge Judy" reruns, which meant she couldn't sell the show to other companies. CBS bought out Sheindlin's stake for $99 million. While she received a hefty payout, Sheindlin also said she felt "disrespected" by CBS when they went on to schedule "Hot Bench" — another Sheindlin creation — in a lesser viewed time slot. "You disrespected my creation," Sheindlin claimed. "And you were wrong. Not only in disrespecting my creation, but your gamble in what you put in its place."
Sheindlin's anger at the network made sense, considering how much time and effort she gave to the network in making her shows a hit — so much so that she had sacrificed her health during parts of her career. Find out the truth about her health struggles below.
Judge Judy suffered a major health problem on the set of her show
Cameron Devon/Getty Images
Judy Sheindlin shocked producers and workers on "Judge Judy" a decade ago when she suffered a "mini-stroke" on set. According to the New York Post, Sheindlin told "Good Morning America" that she suffered a "transient ischemic attack (TIA)" on the taping of her show in March 2011. She started "asking questions in slow motion," which alerted producers to call an ambulance.
"The people that watched me for 15 years noticed something was wrong, and without asking — which was probably a very smart thing, because I would have said, 'Don't go there' — they called paramedics," Sheindlin said. Her doctors, though, thought she might've had a mini-stroke. "Turned out to be I was fine. I'm not sure whether I had one of those TIA experiences, and they go away," she added.
Thankfully, Sheindlin has remained relatively healthy since that scare, which is a blessing, considering she's making big moves with her television empire.
Judge Judy will be making bank on her new show with Amazon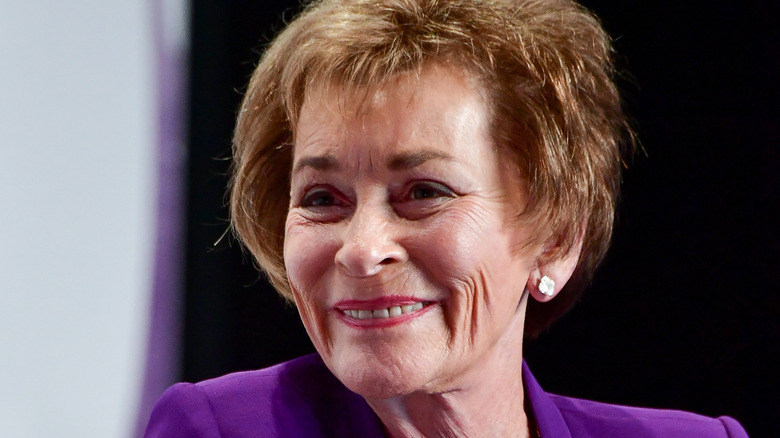 Dia Dipasupil/Getty Images
Judy Sheindlin will continue to be one of the highest-paid hosts on television, after inking a production deal with Amazon early this year. She declined to reveal how much she was paid in a profile with The Hollywood Reporter in May, but did imply that it was more than $47 million per year, which is what she got during her time at CBS.
"Without giving you specifics, because that's a little unseemly, my compensation has not been a secret. It's been out there for a long time — not by me, but it got out there and had its own life," the 78-year-old told the outlet. "So, the folks at Amazon understood what the parameters were."
In her new deal, Sheindlin will be starring in her own series called "Judy Justice," and isn't planning on retiring any time soon. "I'm not tired. I don't play golf or tennis. I have no desire to learn how to play mahjong, chess or checkers," she joked. "I know what I like to do. Why, at my stage in life, would I try to find something else when I already know what I like?" With the new show premiering soon, it's safe to say that Sheindlin will be less stressed this time around because she is calling the shots.