Lamar Odom Once Went On A Double Date With This Celeb Couple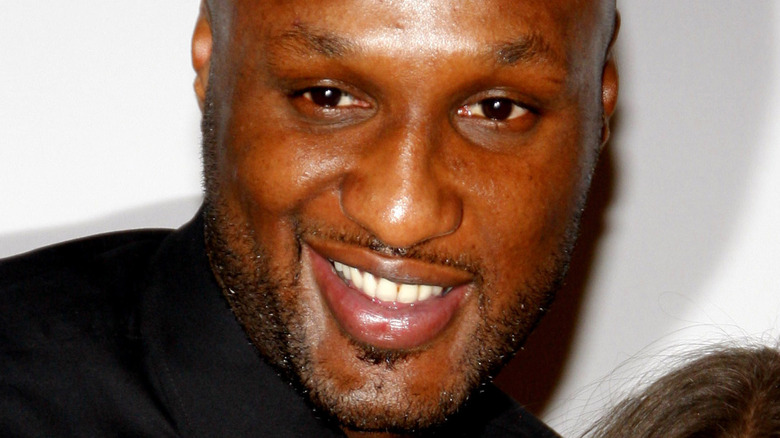 Tinseltown/Shutterstock
When you're running around and breaking into the circle of Hollywood, it's sometimes really easy to recall that one bedazzling moment when you can proudly announce to the world that you've made it. For example, before tiptoeing around the edge of fame, "Friends" alum Matt LeBlanc recalled that he was down to $11 in his pockets before being cast for the sitcom, via E! News. Similarly, actress Kat Graham told People she slept on an inflatable mattress when starting to film for her breakout role on "The Vampire Diaries" and thereby becoming a household name. 
But for former Los Angeles Lakers forward Lamar Odom, his life-changing moment is a little different from examples. In an Us Weekly interview about his 2019 memoir, "Darkness to Light," the 2011 NBA Sixth Man of the Year recalled how he was starstruck when going on a double date with then-power couple Brad Pitt and Angelina Jolie.
But how did that iconic double date come to be? And who was Odom's date at the dinner party? Read on to find out.
Lamar Odom went on the infamous double date with then-girlfriend Taraji P. Henson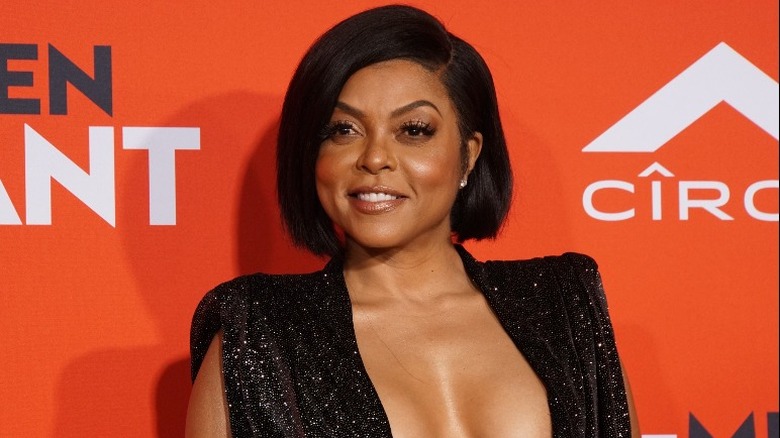 Alex Millauer/Shutterstock
Oh, 2009: the year of iconic pop culture moments such as the release of "The Hangover" and Kanye West's infamous interruption of Taylor Swift at the MTV VMAs. But for Lamar Odom, the year marked a turning point in both his personal life and career path. In "Darkness to Light," he recalled that on the night of the 2009 Golden Globes, he and his then-girlfriend Taraji P. Henson went on a double date with Henson's co-star in "The Curious Case of Benjamin Button," Brad Pitt, via Us Weekly. 
Of course, Pitt brought the other half of Brangelina as his plus-one. The two couples seemed to hit some emotional points of conversation, as Odom remembered Jolie said the pair was going to be "together forever."
The night ended on an even happier note; Odom and Henson then attended the awards show before ending the evening with a fabulous performance by Prince at his house, via the same Us Weekly interview. But Odom revealed that he didn't feel intimidated rubbing shoulders with the Hollywood crowds. "Well, that's what playing basketball for the Los Angeles Lakers is really about, that's what it comes with, the territory," the star told Us Weekly.
Lamar Odom learned a lot from Taraji P. Henson during their relationship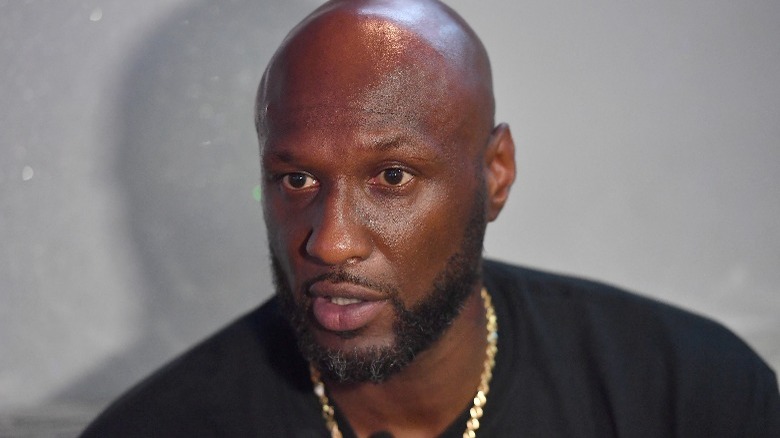 Paras Griffin/Getty Images
Looking back at his relationship with Taraji P. Henson, Lamar Odom has nothing but nice things to say about the "Empire" actor. In a snippet of TV One's "Uncensored," the former Lakers star said he met Henson at an HBO party, and sparks flew immediately between the pair. "She was a little older than me, but I learned a lot from her because that was the most significant relationship as a grown-up that I had with a Black woman," Odom recalled.
However, things would turn sour as infidelity from Odom's side fizzled out the love they had for each other. "She was just such a wise woman that she could see through whatever smooth act I was trying to put on," he wrote in his memoir, as cited by the Daily Mail. "She refused to be just another conquest, and truthfully, I didn't want her to be."
The 41-year-old said that he still shared a powerful and memorable bond with Henson. "Yeah, it was authentic, me and Taraji's connection. It was authentic. There was no bulls*** about it," the basketball star told Us Weekly during an interview. Odom would go on to marry Khloé Kardashian in September 2009 after a month of dating, and the couple's marriage ended in divorce in 2016, via Us Weekly.