Inside Prince Harry's Relationship With Nacho Figueras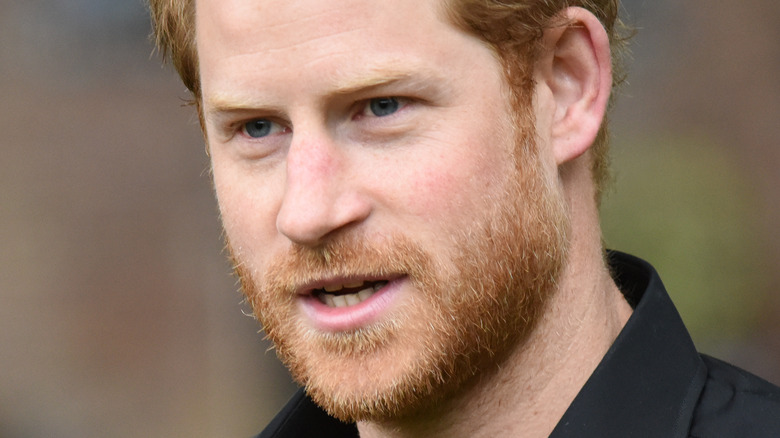 Bart Lenoir/Shutterstock
With so much emphasis on the ongoing feud between Prince William and Prince Harry, little do royal fans know that there has been another person in the Duke of Sussex's life who has been like a brother to him throughout the good times and the bad. His name is Nacho Figueras, and he once admitted that the two met through their love of playing polo and philanthropy work.
Harry first met Nacho when he became an ambassador for Sentebale in 2007, which is the organization that the prince co-founded to help support children and young people whose lives have been impacted by HIV in Lesotho and Africa. Nacho told Insider that his royal friend is someone who has always been an inspiration for him, explaining, "I think the fact that we both feel the same way about giving back obviously helps you to have a good relationship."
And while his brother William has been very quiet about the supposed feud and bitterness between them, Nacho has proven himself as someone who has Harry's back. Here's why.
Nacho goes on the defensive for his friend Prince Harry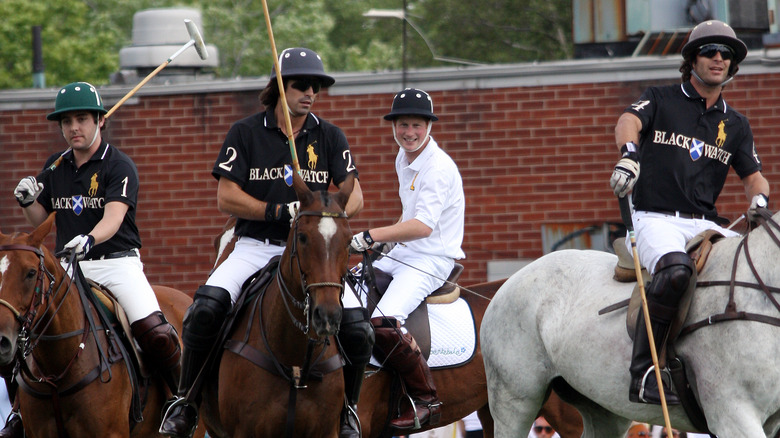 Debby Wong/Shutterstock
Back in 2019, Nacho Figueras defended his good friend Prince Harry and his wife Meghan Markle against all of the scrutiny they were getting from the media on both sides of the pond. At the time, the Duke and Duchess of Sussex couldn't catch a break when they were being criticized for multiple trips on private jets, even though Harry urged everyone to reduce their carbon footprint at the Google Camp in Sicily earlier that summer, reported the Observer at the time.
Because the headlines were so ruthless towards Harry and Meghan, Nacho stepped up and hit back at the royal critics during an interview on "The Ellen DeGeneres Show." Calling Harry a "wonderful man," Nacho admitted that he's watched his friend deal with all of the pressure of being in the spotlight by saying, "I've seen it all happen, right from the very beginning." He also had words of praise for Meghan, explaining that she left everything behind in Hollywood and "gave up all of the things that she had to marry the man that she loves."
Meanwhile, during the same time that Harry and Meghan were in the headlines for their private jet fiasco, his brother Prince William, along with his wife Kate Middleton and their three children, were spotted taking a low-cost budget flight from Norwich to Aberdeen, per the Daily Mail, in a move that some critics believed was full of shade.
The brotherly love between Nacho and Harry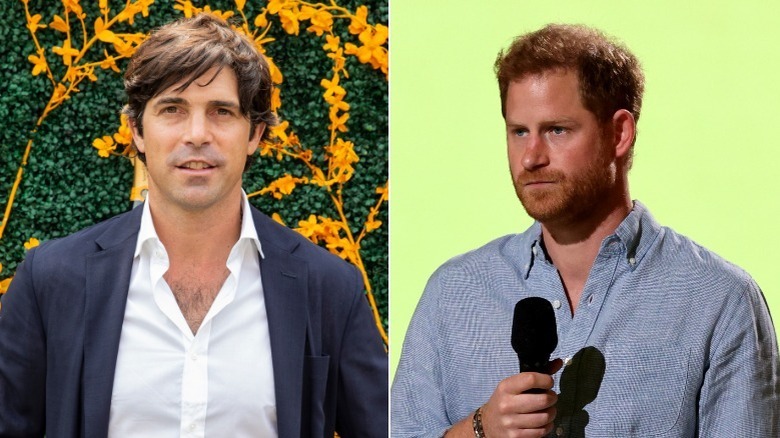 Shutterstock, Kevin Winter/Getty Images
Clearly, Prince Harry and Nacho Figueras have a great bond, both on and off the polo field. Nacho is also someone who will speak up for Prince Harry when there is no one else who can.
While some reports have suggested that Prince William voiced his concern about Harry moving too fast with Meghan Markle when they were still dating back in 2016, Nacho has been nothing but supportive of the couple since the very beginning. In fact, Nacho told CBS News in 2018 that he can tell just how happy Meghan makes Harry and even talked about it with his wife, Delfina. He said, "One day we all went to dinner and he told us that he had just met a girl and Delfi ... she being a woman, she totally got it. She said, 'I think this is the one.' You could see it on his face. It made us very, very happy because I think he's very happy."
Seeing how William allegedly called Meghan "that bloody woman," it's no wonder Harry has such a brotherly bond with Nacho.