Emma Watson's Private Photos Leak Online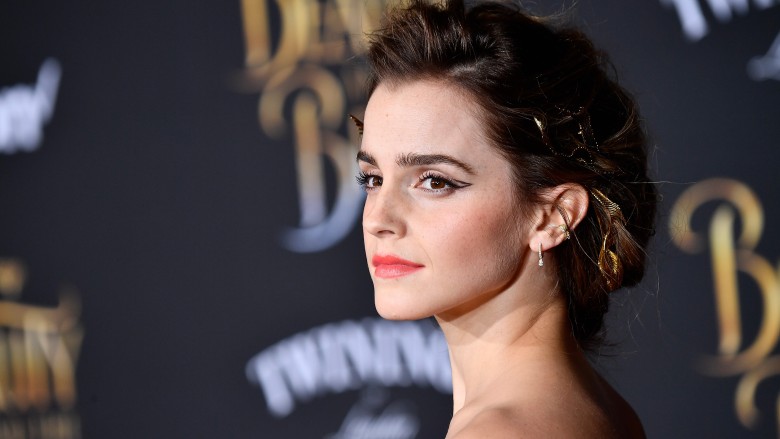 Getty Images
Emma Watson unleashed her legal team after private photos of the Beauty And The Beast (2017) star leaked online.
"Photos from a clothes fitting Emma had with a stylist a couple of years ago have been stolen," her publicist told BBC News on March 15, 2017. "They are not nude photographs. Lawyers have been instructed and we are not commenting further."
The stolen photos come just weeks after Watson, 26, received a slew of backlash for preaching about feminism after posing in Vanity Fair in a revealing top that partially exposed her upper half. The heat was so bad that even feminist icon Gloria Steinem chimed in to quiet Watson's haters, telling TMZ cameras, "Feminists can wear whatever they f***ing well please. Perhaps they have an incomplete idea of who women are...[women] should be able to walk down the street nude and be safe."
Perhaps this hack was a response to the outspoken feminist's latest efforts for the cause: a week prior to the leak, Watson distributed books around New York City for International Women's Day on Wednesday, March 8, 2017.
The British beauty's previous pro-feminism efforts include promoting the HeforShe campaign, speaking out against sexual assault on college campuses, and participating in the Women's March in Washington, D.C., in January 2017.
In 2014, trolls threatened the United Nations Ambassador for Women with an alleged nude photo hack and leak, which she dismissed. "I knew it was a hoax," she said in a 2015 Facebook webcast for HeforShe initiative (via E! News). "I knew the pictures didn't exist. But I think a lot of people that were close to me knew gender equality was an issue but they didn't really think it was that urgent or particularly, you know, 'We live in Great Britain, this is a thing of that past'...and then when they saw that the minute I stepped up and talked about women's rights, I was immediately threatened," she said. "I mean, in less than 12 hours I was receiving threats—and I think they were really shocked and particularly one of my brothers was very upset."
"If anything, it made me so much more determined," the Harry Potter starlet said. "I was just raging. it made me so angry that I was just like...'This is why I have to be doing this!' So if anything, it actually, if they were trying to put me off it, they did the opposite."
Here's hoping she keeps up the good work, trolls be damned.