Private Photos Of Amanda Seyfried Leaked To Web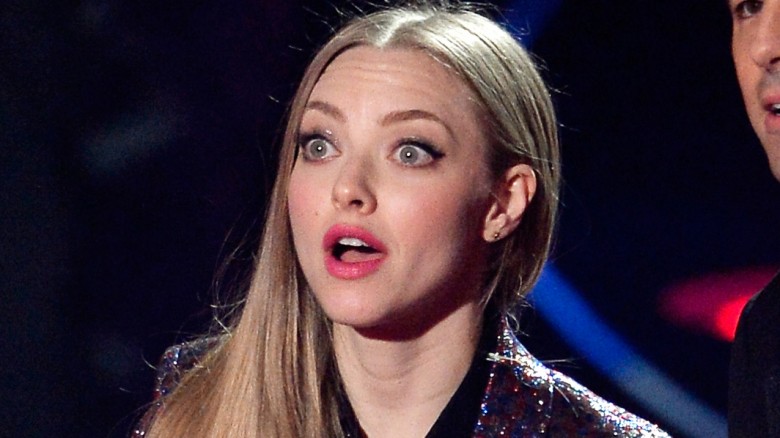 Getty Images
Amanda Seyfried is the latest star whose private photos have been leaked online.
Seyfried, 31, sicced her attorneys on website CelebJihad.com after they published stolen photos of the actress "either in various states of nudity or in intimate moments with her former boyfriend."
The Les Misérables (2012) star's lawyers fired off a cease and desist letter to the site (via TMZ), noting that the photos were obtained without her authorization or consent and that her legal team "will take any and all appropriate steps to protect and enforce [their] client's right." The letter also points out that the publication of photos acquired without Seyfried's authorization from her own devices and files can easily constitute a copyright infringement suit.
Her team also requested that the site preserve any evidence from the leak, likely to use in court later.
Seyfried is only the latest in a slew of stars who've fallen victim to hackers and leaks just this week. As Nicki Swift previously reported, on Wednesday, March 15, 2017, Emma Watson's lawyers were informed after private photos of the Beauty And The Beast (2017) star from a wardrobe fitting leaked online.
Former The O.C. (2003-2007) star Mischa Barton was also a victim of exploitation this week, and new developments have been made in her case.
On Tuesday, March 14, Barton's attorney released a statement, telling press, "It has been reported that naked or sexually explicit images of Ms. Barton are being 'shopped around.' Ms. Barton does not consent to any disclosure of any such images. She believes that she was recorded without her consent by someone she was seeing at the time." Barton, 31, also obtained restraining orders against two ex-boyfriends she believes may be responsible for leaking a sex tape online and attempting to sell the footage for $500,000. A judge ordered the men, Jon Zacharias and Adam Shaw, to stay away from Barton and blocked them from selling, distributing, sharing, or showing any videos or images of the troubled actress.