The Fight With Evan Peters That Got Emma Roberts Arrested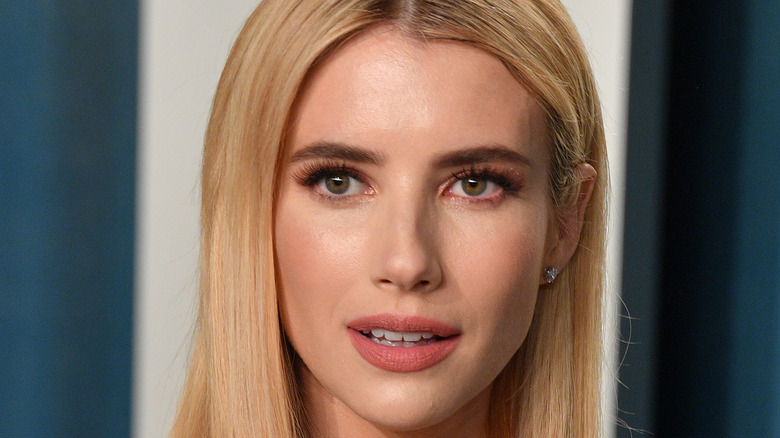 George Pimentel/Getty Images
Emma Roberts is a textbook example of Hollywood nepotism. Her father is Eric Roberts, after all, and her aunt is no other than Julia Roberts. Still, with dozens of roles under her belt, the actor has proven that she deserves to be in this industry. Who could forget her breakthrough role as Addie Singer in Nickelodeon's "Unfabulous?" Only a preteen at the time, Roberts' charisma and comedic chops shone through the screen. Since then, the actor has starred in roles showcasing her range. From being in comedies like "We're the Millers" to taking on dramatic performances like the "Blackcoat's Daughter," Roberts has tackled every kind of role. 
In 2020, Roberts made headlines for a completely innocuous reason: motherhood as she recently welcomed a baby boy with her partner and actor Garrett Hedlund. Roberts also went viral in July 2021 over a video she posted that turned into a hilarious meme. But there was a time when she was in the press for a very different reason. 
From glam shots to mugshots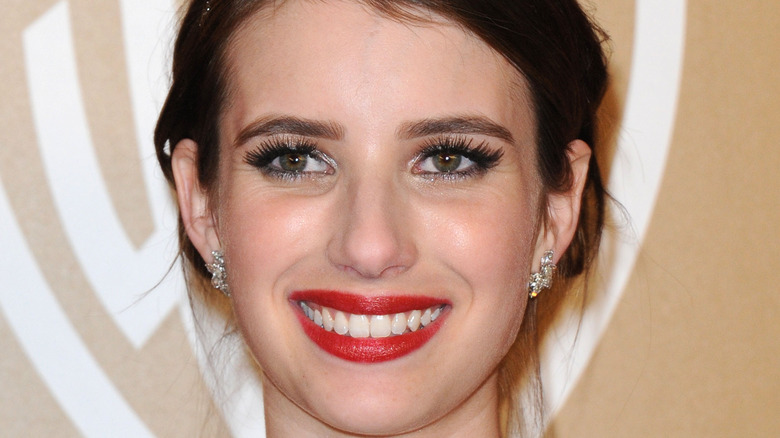 DFree/Shutterstock
In 2013, Emma Roberts was arrested for a domestic violence incident after she and her boyfriend at the time, actor Evan Peters, got into an argument. According to TMZ, the incident occurred when Peters and Roberts were in Montreal, Canada. The couple got into a disagreement that became violent, leaving Peters with a bloody nose. It was also reported that Peters suffered from bite marks on his arm. 
Roberts was in jail for a few hours but was soon released after Peters declined to press charges against his girlfriend. The couple released a statement through their reps claiming everything was fine. "It was an unfortunate incident and misunderstanding," the actors' reps told Us Weekly. "Ms. Roberts was released after questioning and the couple are working together to move past it."
The two met while filming the indie movie "Adult World" in 2012 and also worked together in Ryan Murphy's popular television series "American Horror Story." Despite this incident, the couple stayed together for several years, but their relationship was anything but smooth. 
A bumpy relationship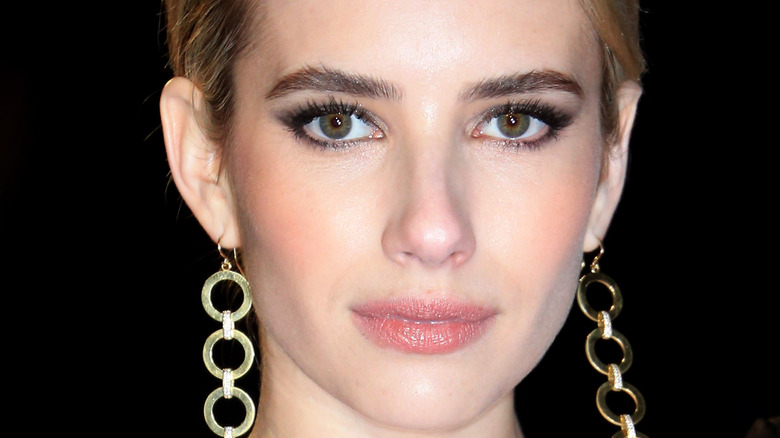 Cubankite/Shutterstock
After the incident in Canada, Emma Roberts and Evan Peters stayed together for several more years but eventually split up in 2019, ending their six-year engagement, according to Us Weekly. However, despite their long relationship, the couple were considered on and off, breaking up multiple times. According to Us Weekly, at one point, there were rumors that while Roberts was with Peters, she had an inappropriate relationship with actor Hayden Christensen and was the reason Christensen broke up with his longtime girlfriend, actor Rachel Bilson. 
At the time of their split, rumors were swirling that Roberts had already moved on with actor Garrett Hedlund, which soon proved to be true. The couple, which have now been together for two years, recently welcomed their baby boy Rhodes Roberts Hedlund in December 2020. But it's not just Roberts who has moved on. Peters went on to date singer Halsey, though the two did eventually split after less than one year together.