Demi Lovato Refuses To Be Shamed Over Leaked 'Nude' Photo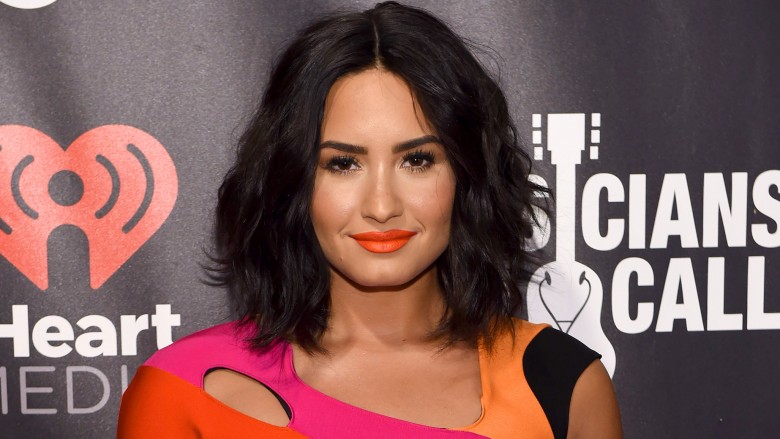 Getty Images
Demi Lovato is the latest female celebrity victim of a nude photo leak. But if you think that the "Heart Attack" singer is crying over the release of a private photo, you're seriously mistaken.
According to Page Six, the photo in question shows Lovato lying on a bed with an unzipped top. And it's apparently been making its way around various porn sites.
The 24-year-old is bothered by the image though, in part because she's not even naked in the photo. On Twitter, Lovato, who just celebrated five years of sobriety, acknowledged the leaked photo "scandal" and wrote, "I love how everyone's freaking out about one picture. It's not nude and it's just cleavage."
The Camp Rock (2008) actress added, "Besides the world has seen me nude BY CHOICE before." As indicated by her hashtags, Lovato is clearly referencing her nude and makeup-free photo shoot for Vanity Fair in 2015.
Unfortunately, this isn't the first time Lovato's private photos were leaked to the internet. Page Six notes that in 2013 Lovato, along with a whole slew of other A-listers, had their iCloud accounts hacked and personal photos shared publicly against their will. At the time, some images reportedly showed her in bed with ex-boyfriend and That '70s Show (1998-2006) actor Wilmer Valderrama while others revealed her naked body, though her face wasn't in frame.
However, Lovato's refusal to feel ashamed about this latest hack doesn't mean that she's okay with it happening. Whoever is responsible for her photo leak and those of other celebrities (like Emma Watson and Amanda Seyfried) is still violating these women's right to privacy.