Bella Hadid Speaks Out On Single Life And Lyme Disease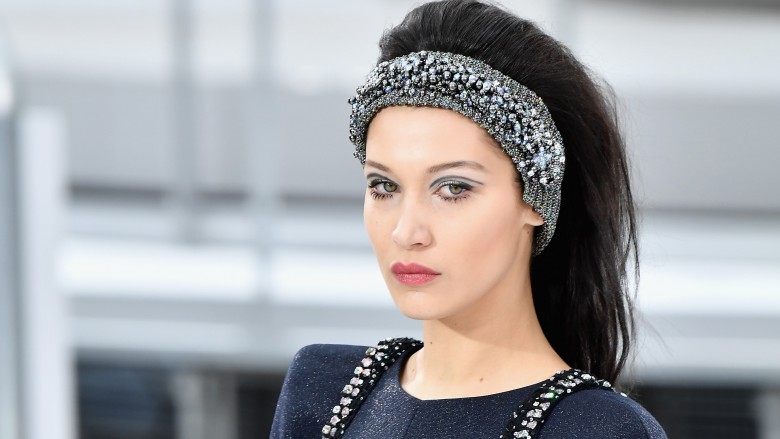 Bella Hadid is more than content to do her own thing now that she's a single supermodel.
Hadid, 20, split from singer The Weeknd in November 2016, and the "Starboy" crooner quickly moved on with Selena Gomez. Hadid was initially rumored to be jealous and hurt by the pairing, but in a new interview with Porter (via E! News), the stunner says it couldn't be further from the truth.
"I'm just really focusing on myself, and my work, and just being the best that I can be," she said. "I'm not really worried about what guys think about me, I'm just trying to be a woman!"
It sounds like Hadid may actually be relieved to be flying solo, because she got so much attention from being part of a celebrity power couple. She explained of being constantly recognized on the street, "It gets really overwhelming. You feel really overexposed and you don't want to see anybody ... I just want to be in my apartment alone and kind of retreat and be centered again."
That was especially true when Hadid first came down with Lyme disease. "I couldn't get out of bed for six days. My brain would get all foggy, and I couldn't see," she said. "That was the hardest time of my life."
When she's healthy enough to work, Hadid feels pressure to keep up with her older sister, Gigi.
"People think we're the same and that we've been working just as long," she said. "But I'm two years behind her. I still have a long time to catch up!"
One thing Hadid has improved at is doing press. "I think I've gotten more used to being around people," she admitted. "I used to get so nervous doing interviews. I'm a very sensitive person."
The sisters aren't just passionate about modeling—they're also tight with their families and have a lot of respect for their Muslim heritage, which they get from father Mohamed, who is of Palestinian descent.
"[Mohamed Hadid] was always religious, and he always prayed with us," she said. "I am proud to be a Muslim."