The Truth About Pauley Perrette's Real-Life Obsession With Crime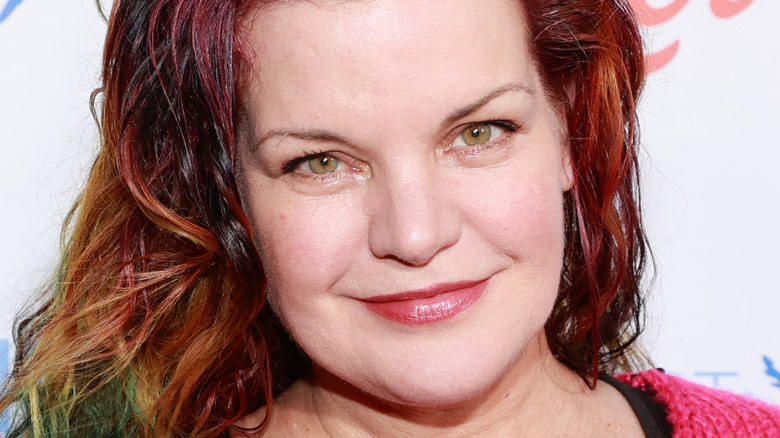 Emma Mcintyre/Getty Images
If you're a fan of CBS crime drama "NCIS," then you'll likely recognize actor Pauley Perrette as the beloved Abby Sciuto. Perrette left the show in 2018 after a whopping 15 seasons, and although she briefly starred in the sitcom "Broke," the star is now enjoying full-on retirement. "Broke" was canceled after just one season, which may have been a blessing in disguise, seeing how excited she was to officially retire. 
In July of 2020, the 52-year-old took to popular social media Twitter to set the record straight. "Actually I retired after NCIS but BROKE was important, beautiful.I did my last dance & am proud of it! Everyone that knows me knew I was retiring right after. I'm proud of my work. I love you guys! I AM FREE!!! (To be the tiny little simple human I am!)." Perrette's followers were incredibly happy for her and expressed their love for her and her work. "Happy retirement beautiful!! You deserve all the peace and love. Xx," one loyal fan wrote in the replies section of the post. Others expressed their disappointment that Perrette would no longer be acting, but wished her well all the same.
Now that the New Orleans native has stored away her acting cap, she has more time to pursue some of her other hobbies, which include rescue dogs and plants. Most people don't know, however, that Perrette has an even deeper interest that correlated perfectly with her role on "NCIS." Keep reading to find out more.
Pauley Perrette loves all things crime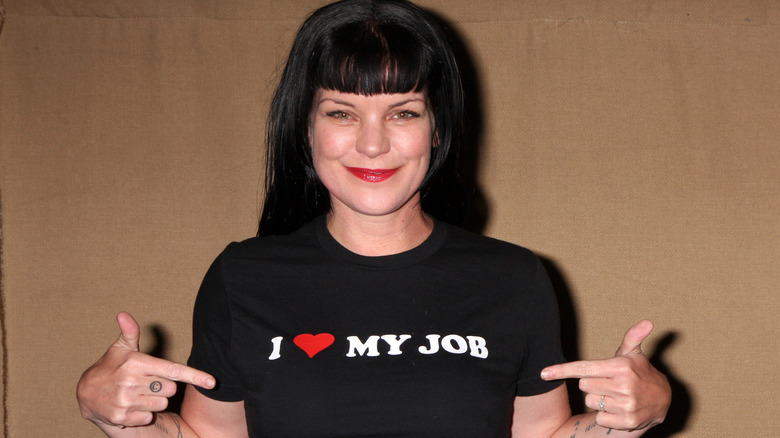 Kathy Hutchins/Shutterstock
There's a reason that Pauley Perrette nailed the role of Chief Forensic Scientist Abby Sciuto on "NCIS." She is obsessed with all things crime in real life and even worked on a master's degree in criminology before entering the entertainment business. According to the Northwest Arkansas Democrat Gazette, the actor has been interested in crime and human behavior for ages. "Even without having any acting training whatsoever, I spent my time studying human behavior through psychology, sociology and criminal science," Perrette revealed. "I ended up with the best background to be an actor ever, because I'd been studying human behavior in science for years and years."
Perrette expanded on why she was drawn to the area in the first place. "I feel like life on planet Earth is incredibly hard," Perrette explained, adding, "There are things we just can't stop ... crushing events for people to deal with. But I don't understand someone making the world more difficult on purpose, to harm people with no empathy whatsoever ... That's the motivation for me wanting to be a crime fighter."
Perrette's lifelong passion for crime clearly helped her give a more accurate representation of Abby as she perfectly portrays the scientist's excitement for what she does. According to Wane, Perrette felt her interest in science and crime helped her understand the specialized terminology that exists on "NCIS" as well. It also made fighting fake crime more fun, which is arguably the best part!
If Pauley Perrette loves crime so much, why did she leave NCIS?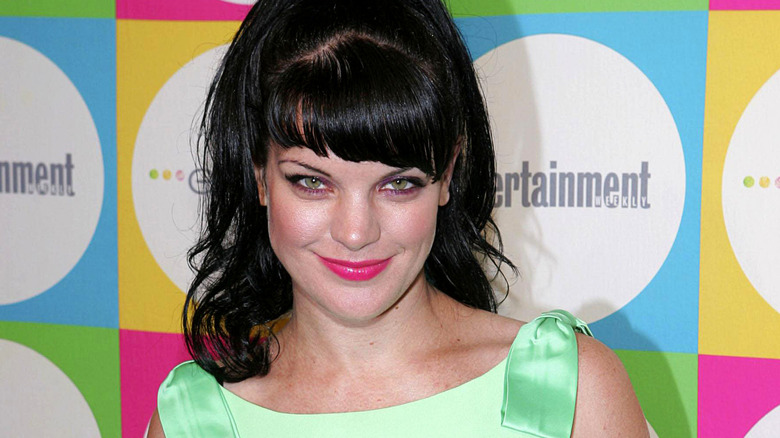 Everett Collection/Shutterstock
Pauley Perrette's departure from "NCIS" is one of the most controversial to date. The circumstances surrounding her exit are a bit hazy, but have nothing to do with her losing her passion for fighting crime. They essentially involve an incident with co-star Mark Harmon, who plays the lead role of Leroy Jethro Gibbs on the crime drama.
In a series of troubling tweets, Perrette hinted at multiple physical assaults and her newfound fear of Harmon. One tweet, in particular, from June 2019 reads, "NO I AM NOT COMING BACK! EVER! ... I am terrified of Harmon and him attacking me. I have nightmares about it..." Followers flooded the comment sections with requests for Perrette to clarify what happened, but to date, she still hasn't explained further. 
Despite the events that led to Perrette's retirement from "NCIS," she reportedly still maintains good relationships with at least some of her coworkers. Speaking to USA Today, Perrette affirmed, "Michael Weatherly is like my brother. I love him more than anything on the planet Earth. He's awesome. I was just on the phone with Brian Dietzen last week. And CBS is home to me. The network and the studio has always been really, really good to me." Leaving on good terms with the network meant that Perrette was chosen to star in the comedy show "Broke" shortly after leaving "NCIS," which she reported was a great fit for her while it lasted.