Is Judge Judy Really A Judge?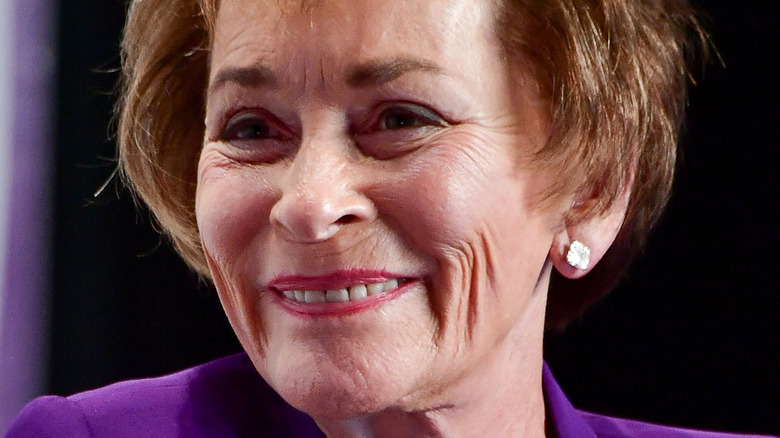 Dia Dipasupil/Getty Images
If you do not know exactly who Judge Judy is, chances are you've probably heard of her show "Judge Judy". Judith Sheindlin first graced us with her presence on the airwaves in 1996 and became the "queen bee" of daytime reality court television for over 25 years. "'Judge Judy,' the No. 1 first-run show in syndicated TV for 11 consecutive seasons, looks on track to end with a 12th, with an average 7.8 million viewers," per The Wall Street Journal.
Judy's witty retorts, snappy comebacks to the live audiences, and honorable final judgments are what kept viewers across the globe tuned into the legendary program every day. According to Forbes, "it has been the highest-rated courtroom program in the United States and the number one syndicated show on television, averaging more than 10 million viewers a day since 2009." Judy at one point became "highest-paid TV host in the business," netting over "$47 million a year since 2012 from CBS," per Forbes.
Even though Judy played a judge for decades on TV, we can't help but wonder — is she a judge in real life? Also, were her final court judgments on TV legal and enforced? We reveal those answers after the jump.
Judge Judy passed the New York State bar exam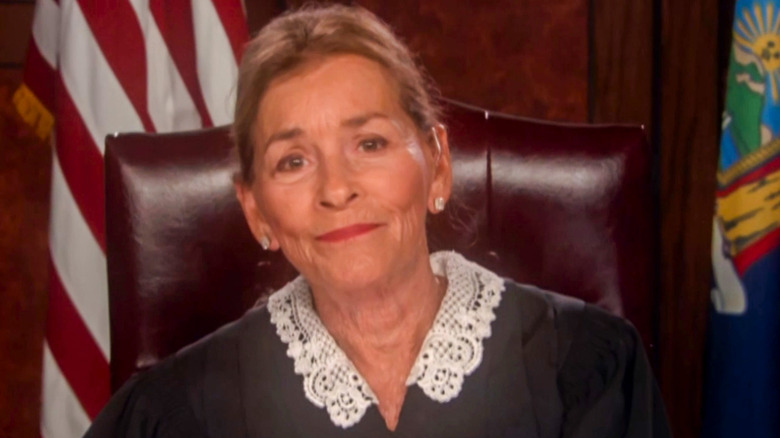 Getty Images/Getty Images
Judge Judy passed the New York state bar exam in 1965 and was a legal working corporate lawyer, and then changed to become a family court lawyer after feeling "unfulfilled," per ABAJournal. She became a Manhattan family court judge in 1982, all the way up until her retirement and new career change as a TV court judge in 1996.
Even though Judy was a working judge for a very long time, her decisions on TV aren't always enforced. According to Morris Law Center, "The cases shown are real cases, with the participants being persuaded to give up their lawsuit in a real court of law. The courtroom audience members, however, are reported to all be paid actors (at a much lower rate per hour than Judy herself). Judge Judy was once a real judge but is now an arbitrator – a very high paid arbitrator." An arbitrator is basically someone who is independent of the case that helps "decide a dispute or settle differences, especially one formally empowered to examine the facts and decide the issue," per Dictionary.
So even though her final rulings on cases were legal, the suing parties involved had every right to ignore the decision and decide to go another route.
Judge Judy is still fighting the good fight for daytime TV
Frazer Harrison/Getty Images
Judge Judy ruled daytime television with her iron wit for over 25 years (and even earned a well-deserved star on Hollywood's Walk of Fame!), but unfortunately, her show's two-quarter-century reign came to an end on July 23. Judy dropped the bomb in an interview with Ellen Degeneres in 2020, deciding to wrap up "Judge Judy" after its 2020-2021 season.
"'I've had a 25-year-long marriage with CBS, and it's been successful. Next year will be our 25th season, silver anniversary," she told the TV show host. "And CBS, I think, sort of felt they wanted to optimally use the repeats of my program, because now they have 25 years of reruns. So what they decided to do was to sell a couple of years worth of reruns.'"
Don't you worry though, because the Judy TV train did not leave its junction.... yet. "Judge Judy" will still be syndicated on multiple tv stations, and Judy will adorn our tv screens again in 2022, but this time under a new name called "Judy Justice". So she will still hit viewers with the same no-nonsense attitude and wit we all know and love her for.